This Asheville destination wedding on New Year's Eve was gorgeous!  Jessica and Payton were married at at the Altamont Theatre in downtown Asheville, NC.   They were married by candlelight and surrounded by cafe lights, their ceremony that was officiated by a good friend of theirs. The bridesmaids wore mismatched gold dresses that were just perfect for their elegant New Year's Eve wedding.  This couple is from Charlotte, NC and planned a destination wedding for their friends and family to celebrate and ring in the New Year together.  You can see their engagement session here.  Since the the ceremony time was after sunset; earlier in the day we walked across the road to the gorgeous Central Methodists Church to take some photographs in front of the stone archways and stained glass windows.  The couple shared a first look and then we took some pictures of the wedding party in this beautiful location.
Smash events provided the florals and styling for this New Year's Eve wedding.   There where candles and white cafe lights and an unbelievable crystal chandelier.  After the ceremony the area was transformed into a dance floor and reception area with Asheville's talented band The Broadcast preforming.  The wedding cake was made by Ruth and Ranshaw with fondant and gold accents that fit the elegant New Year's Eve glamorous theme perfectly. The couple surprised their guests with a champagne bar with all sorts of yumminess when it was time to ring in the new year!
It was a joy getting to know this couple and an honor to photograph their wedding.  They thought of every detail and made it so easy for friends and family who traveled to Asheville for their celebration.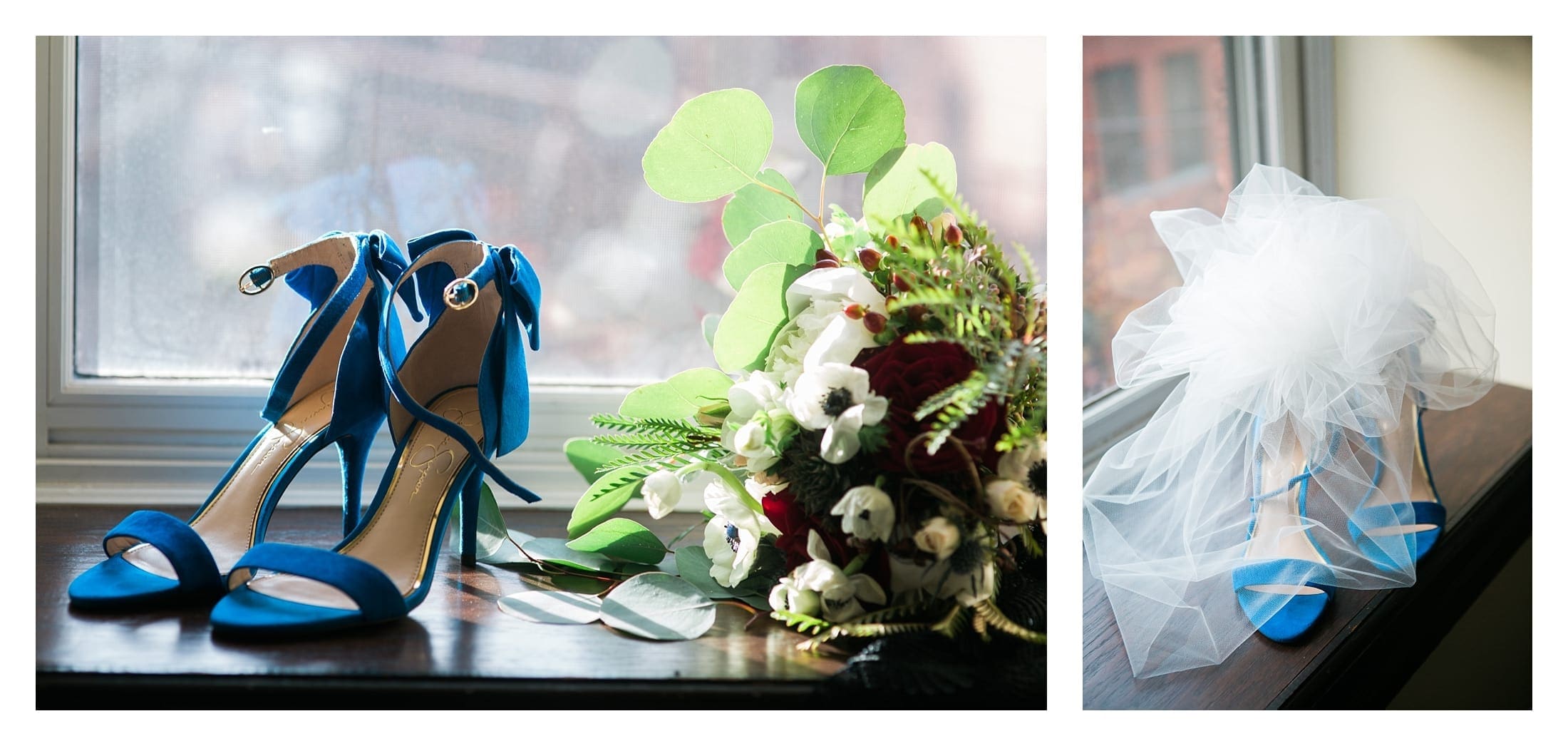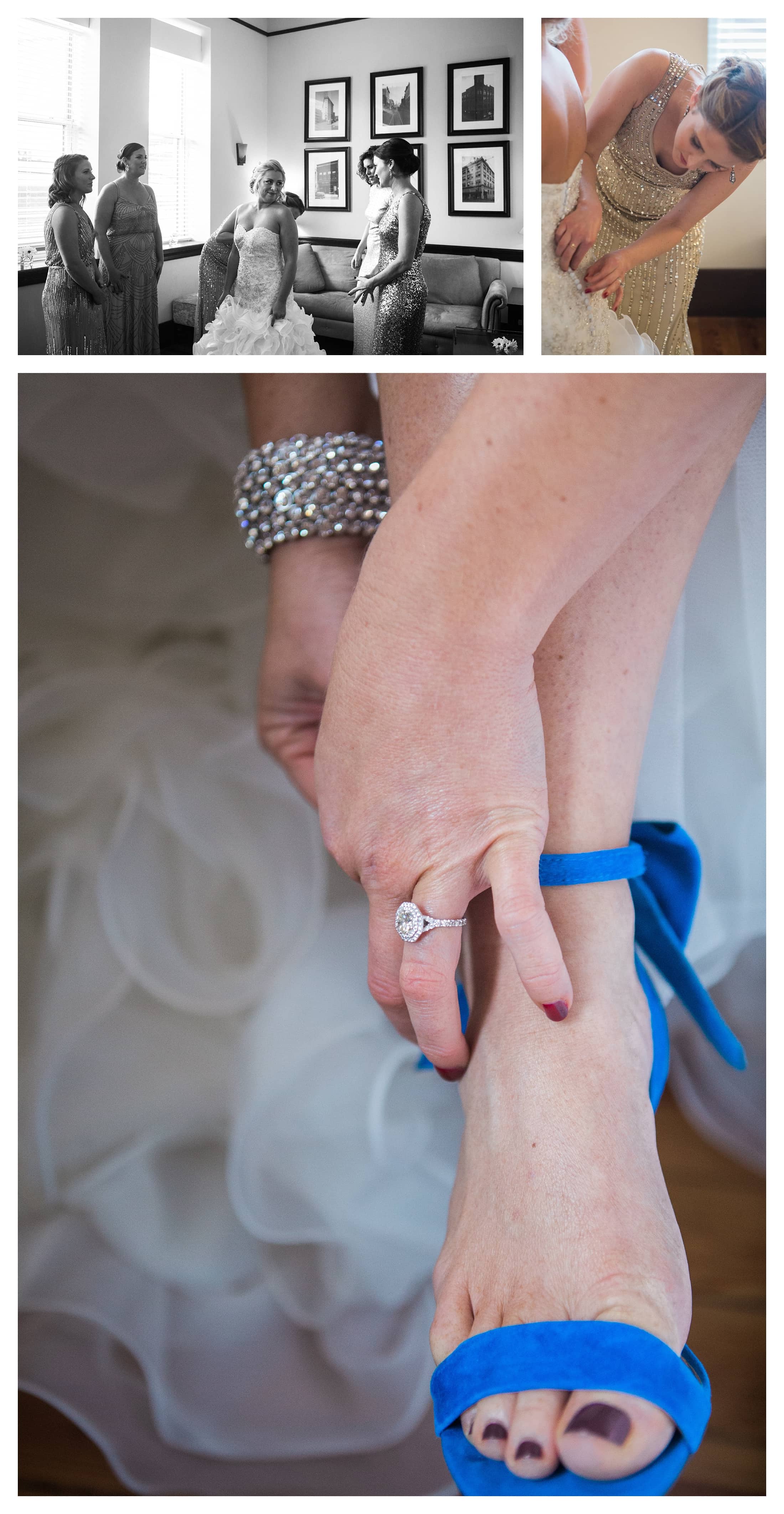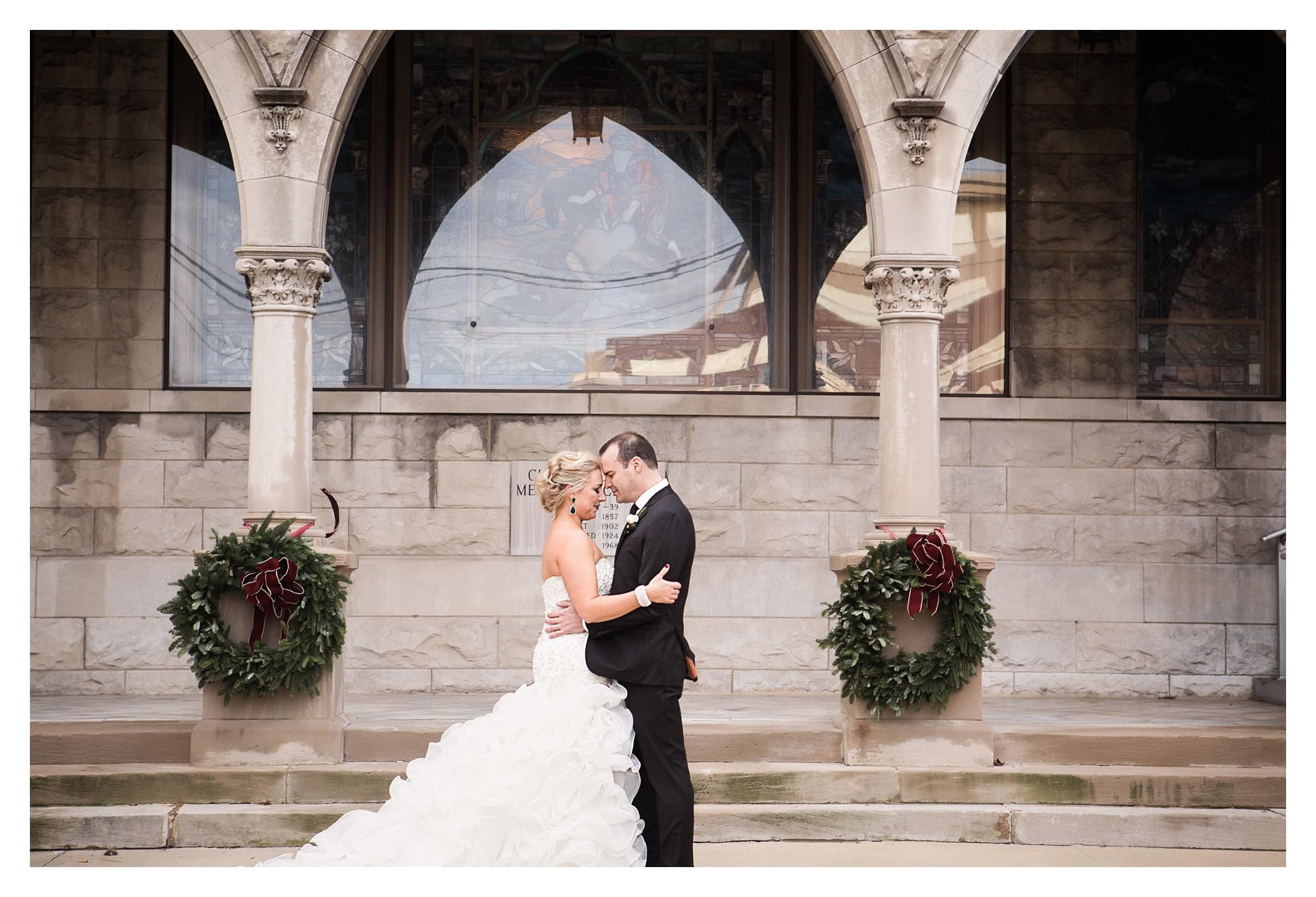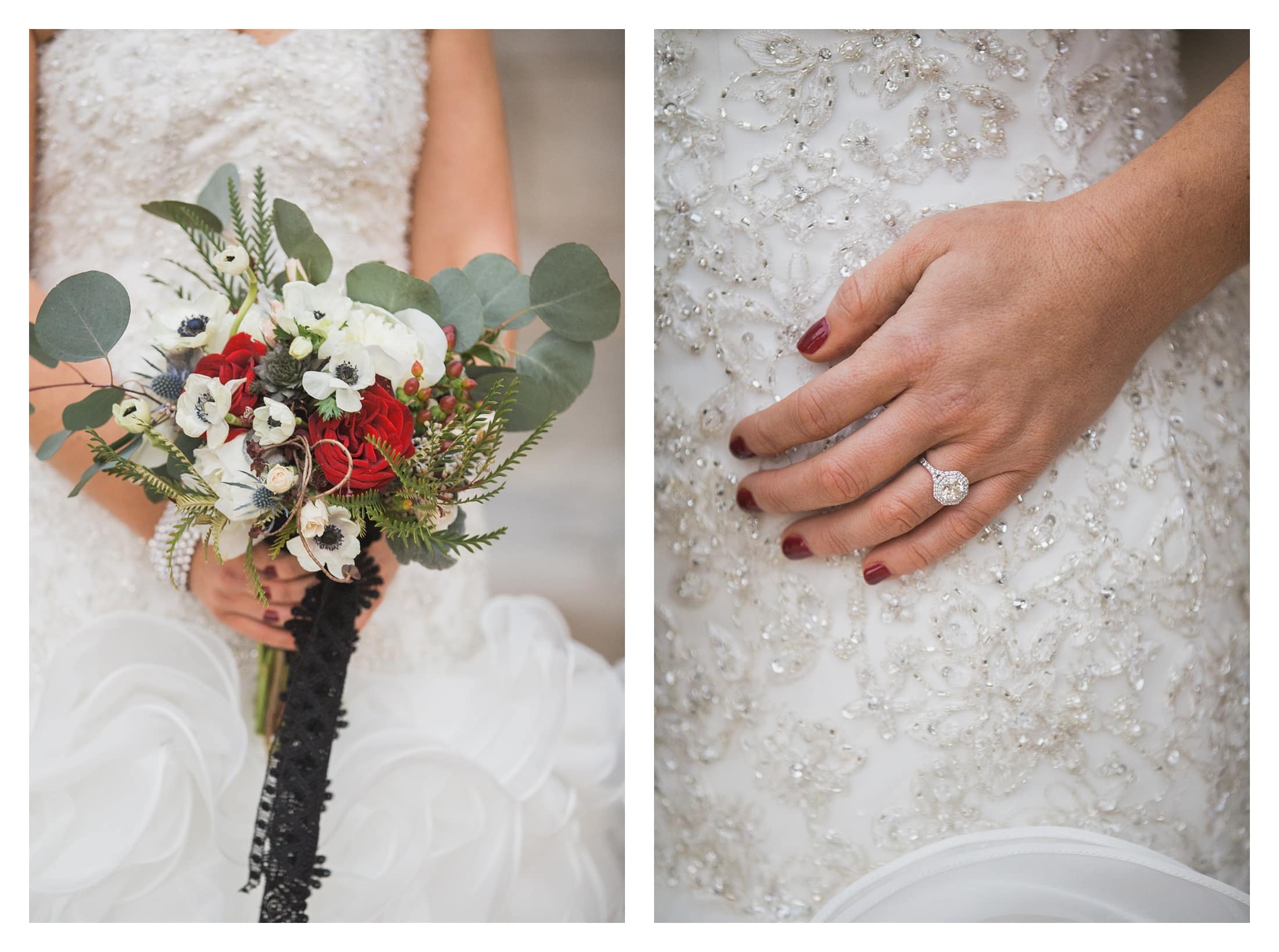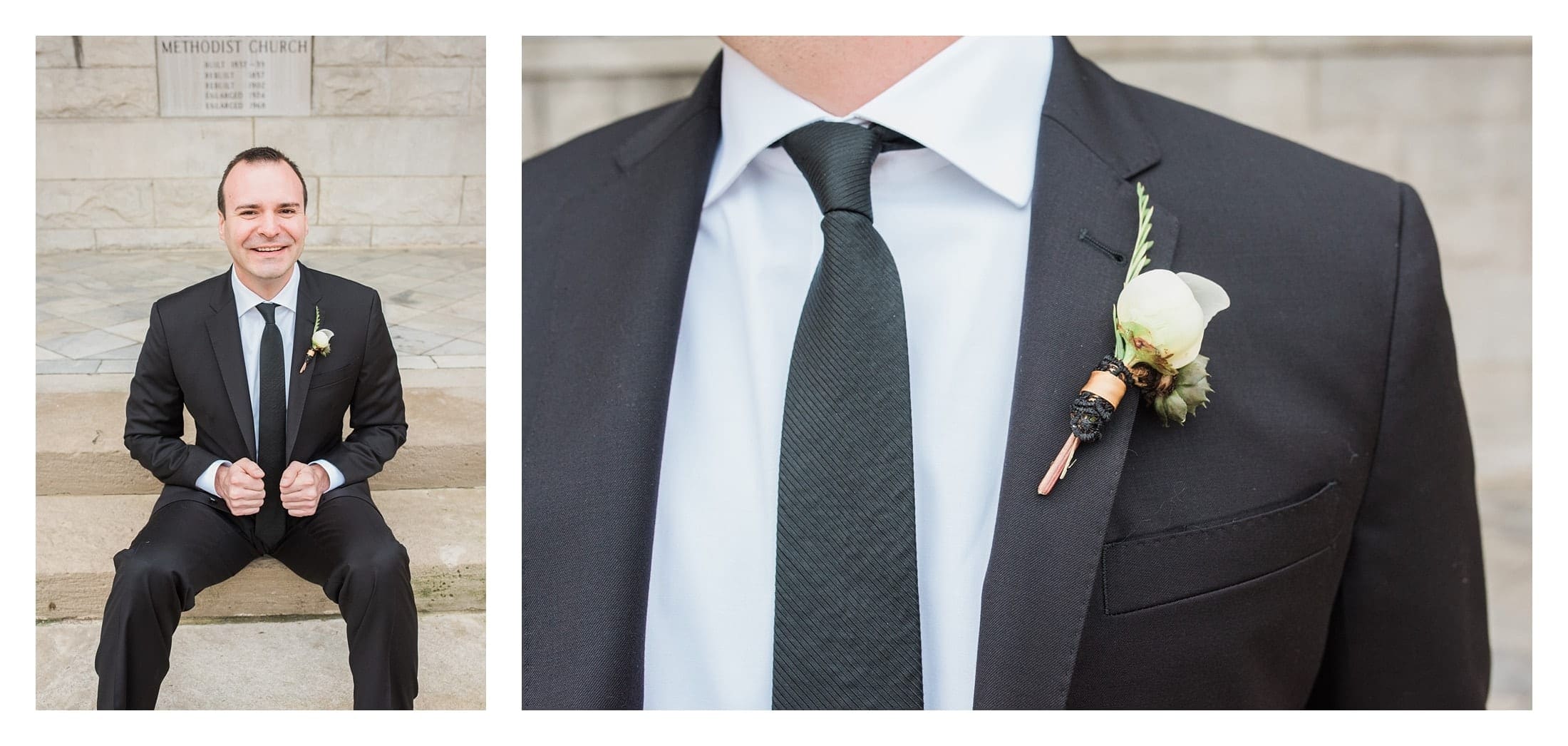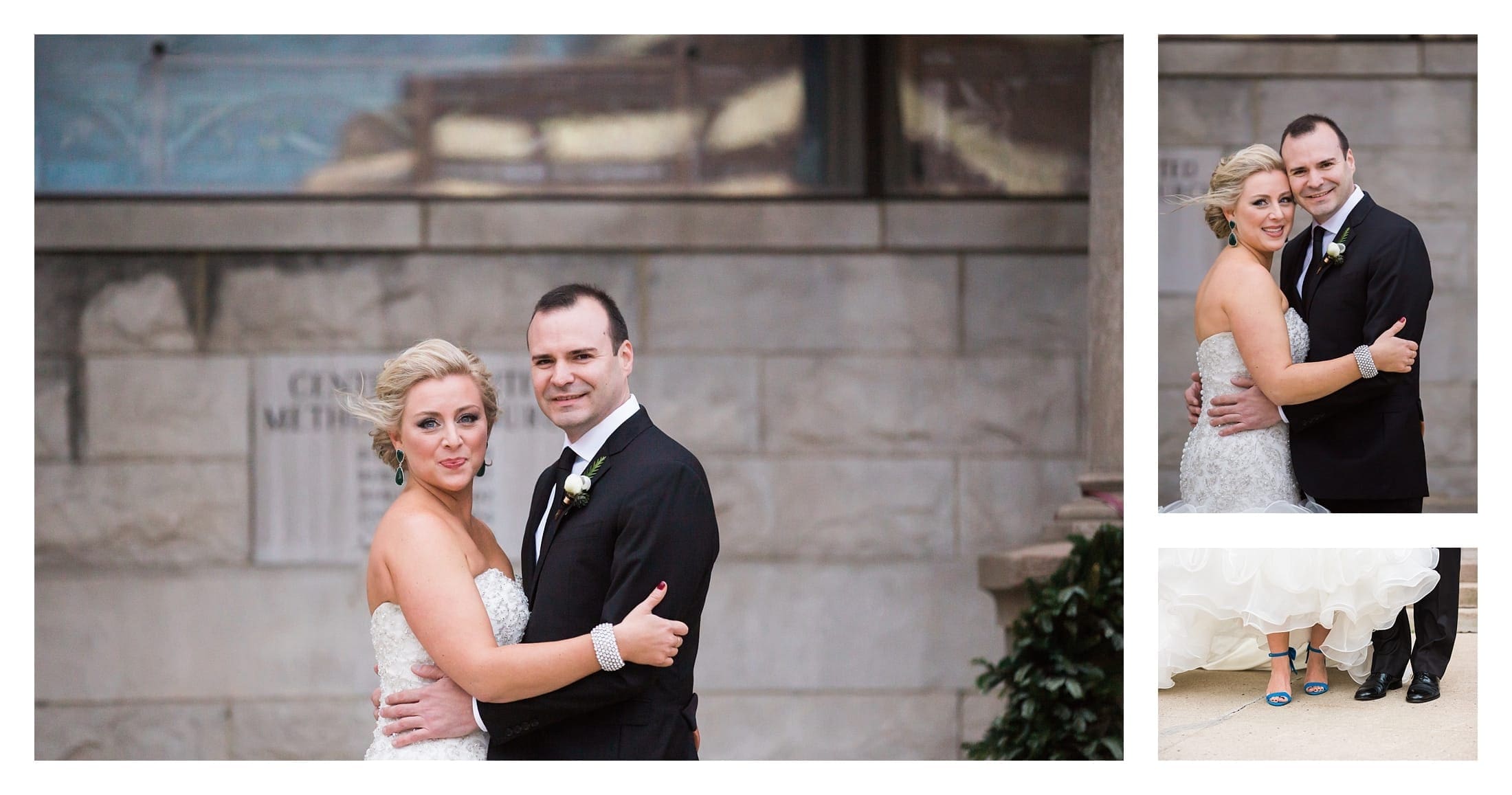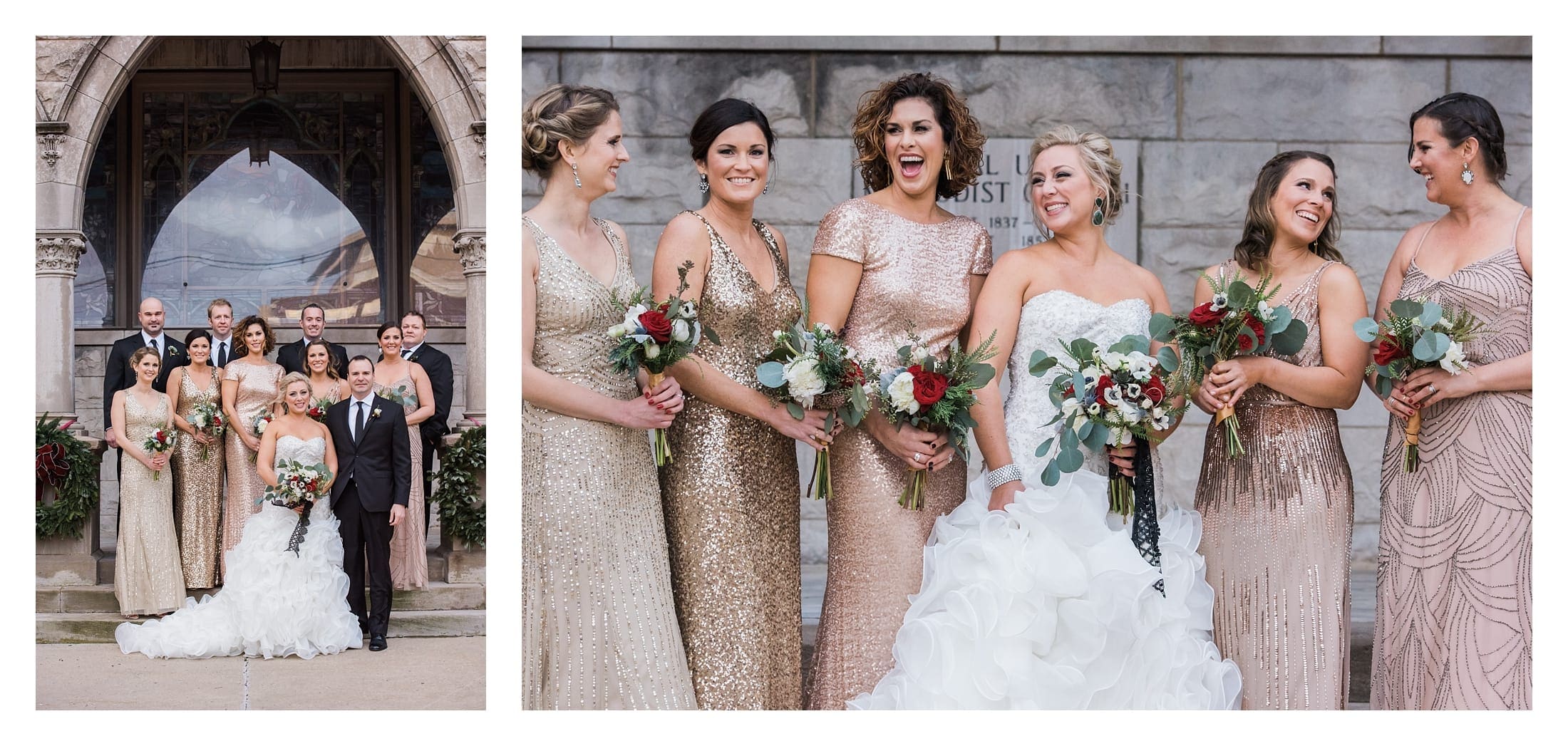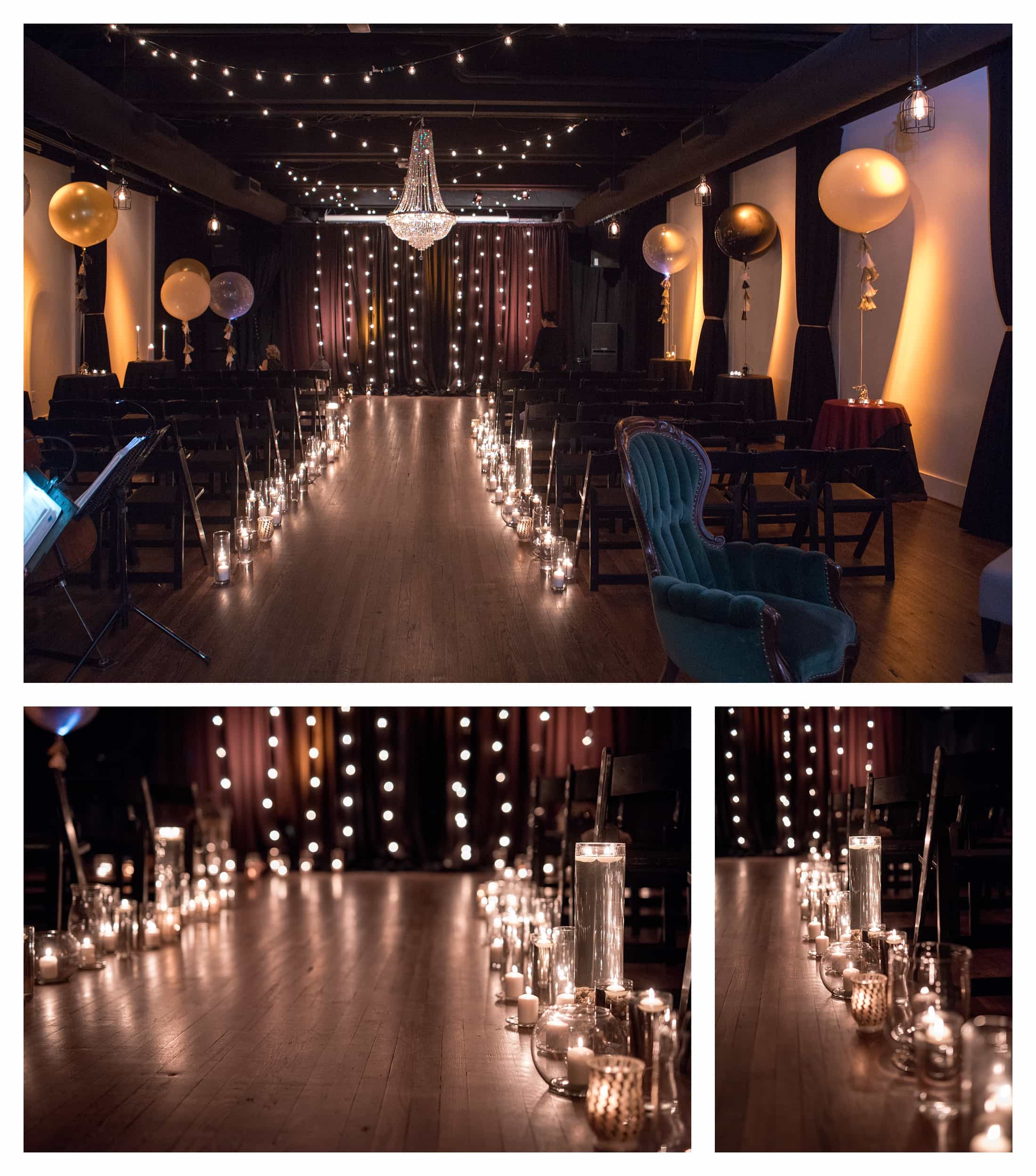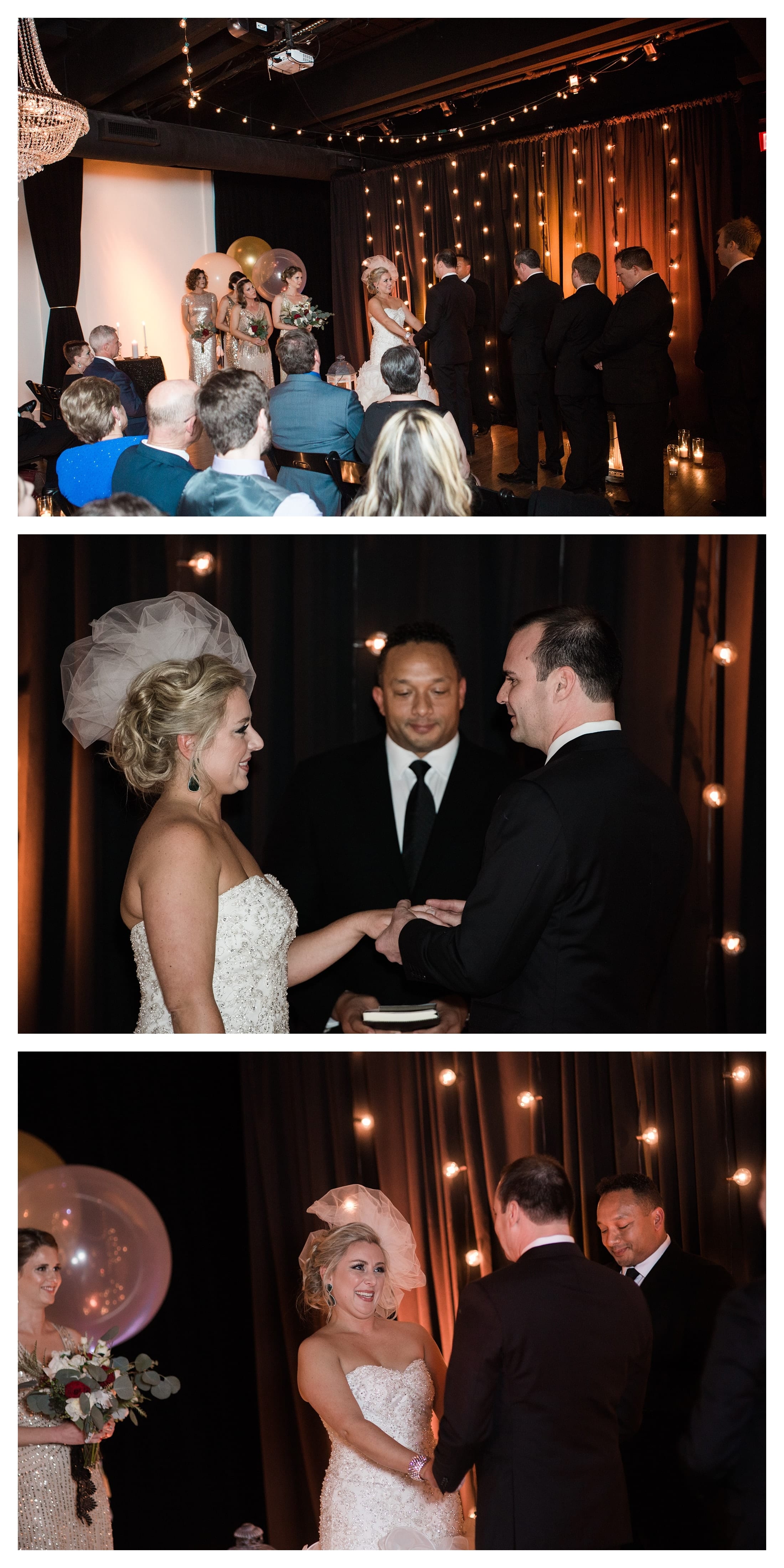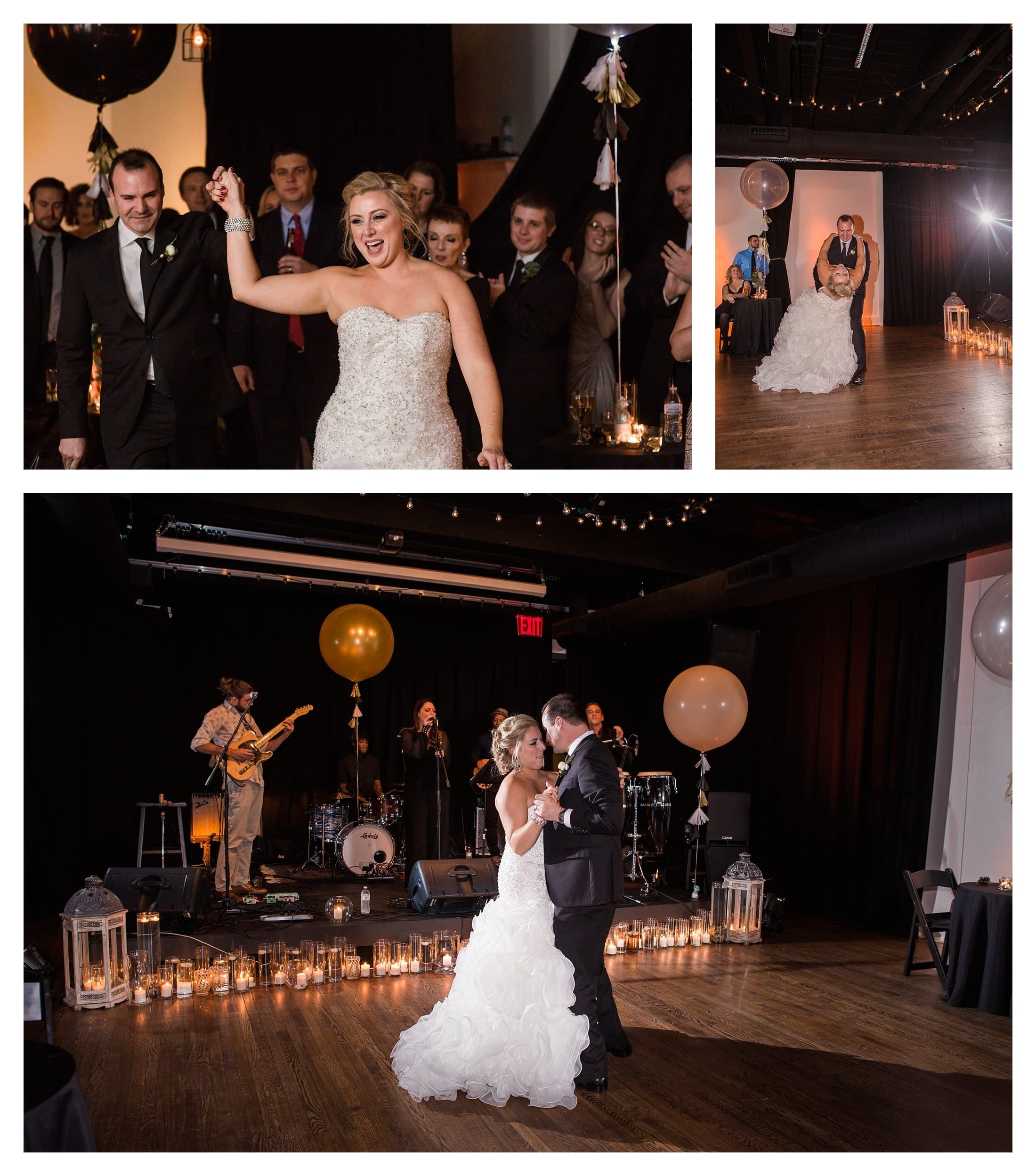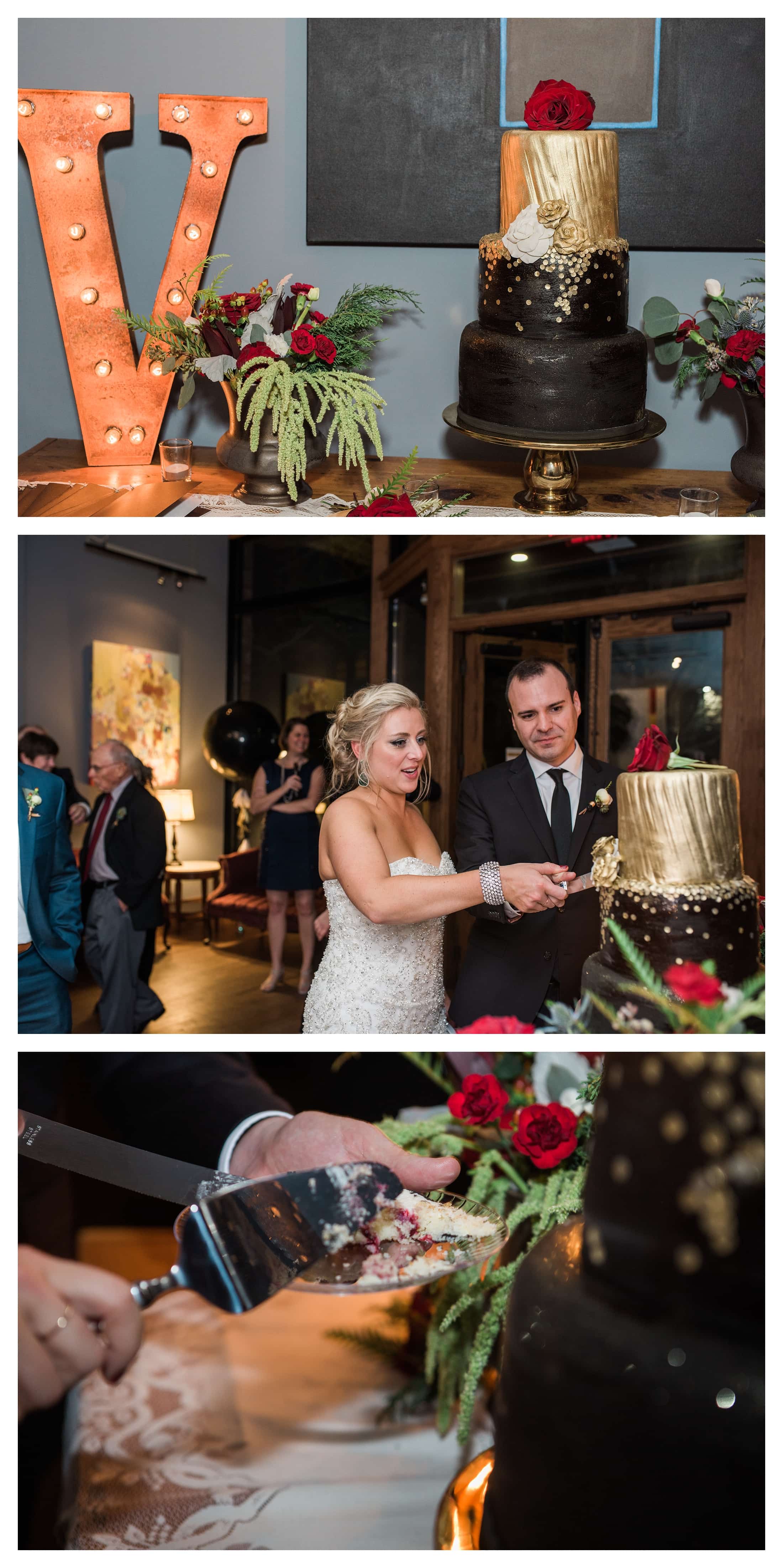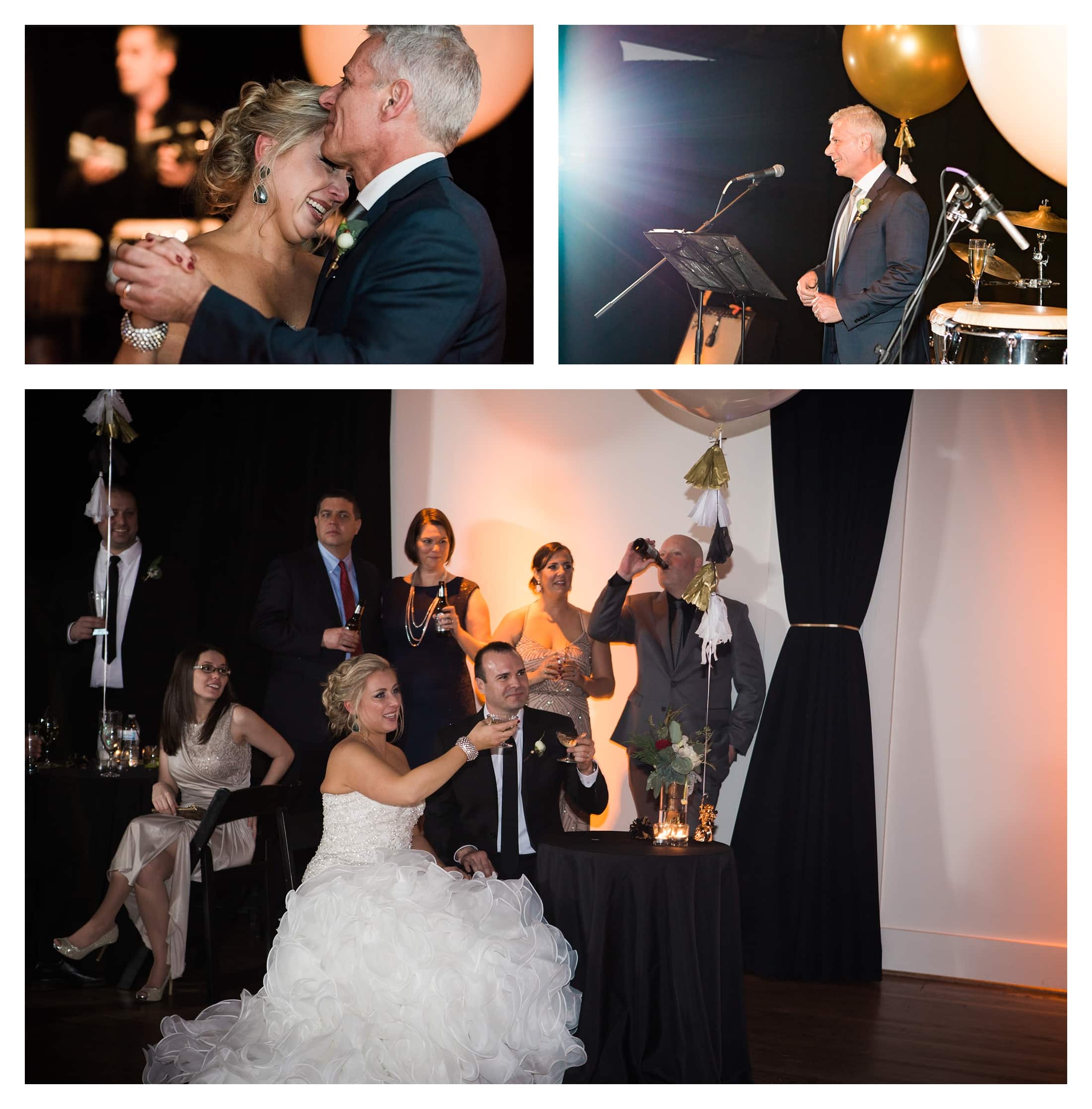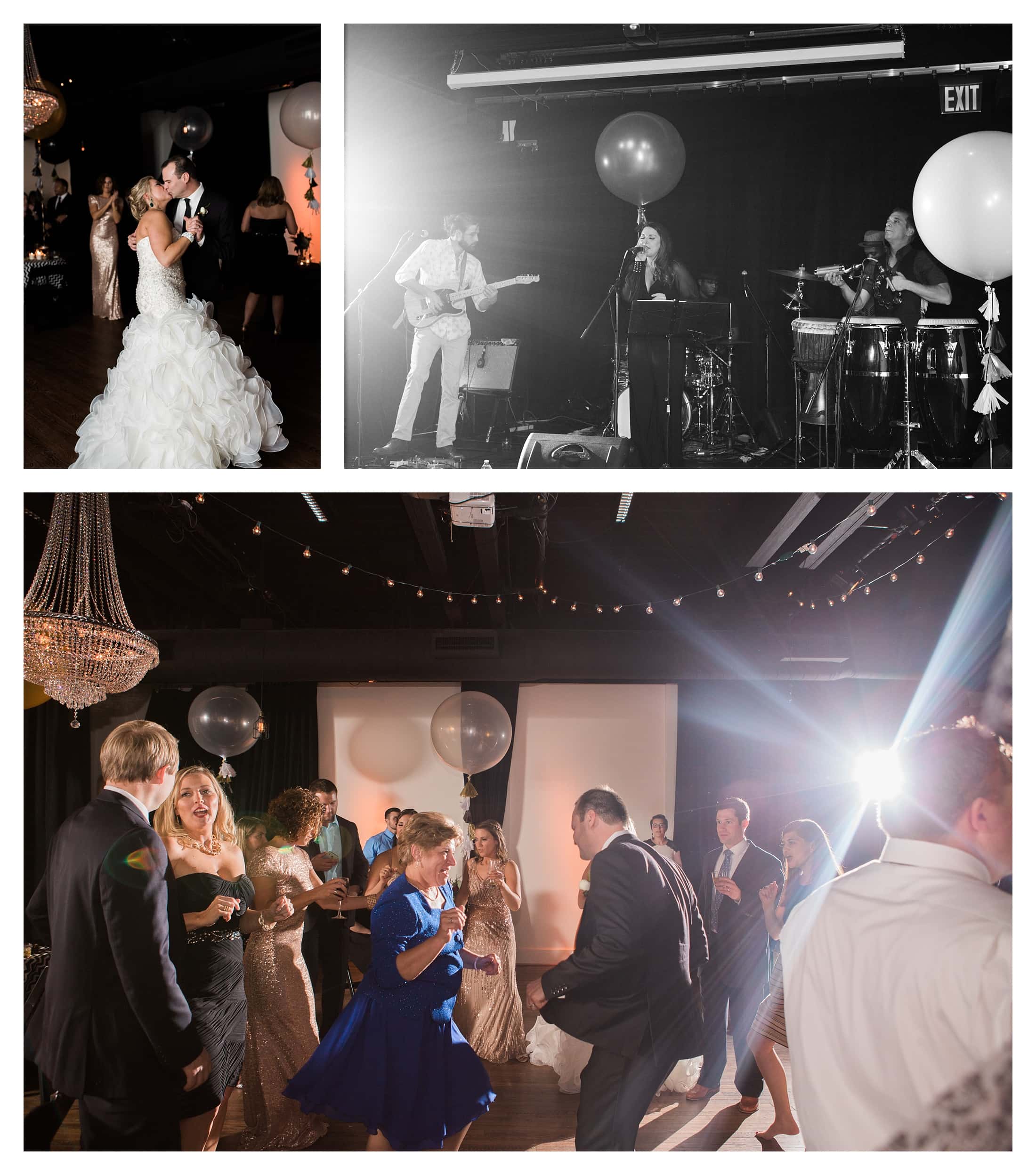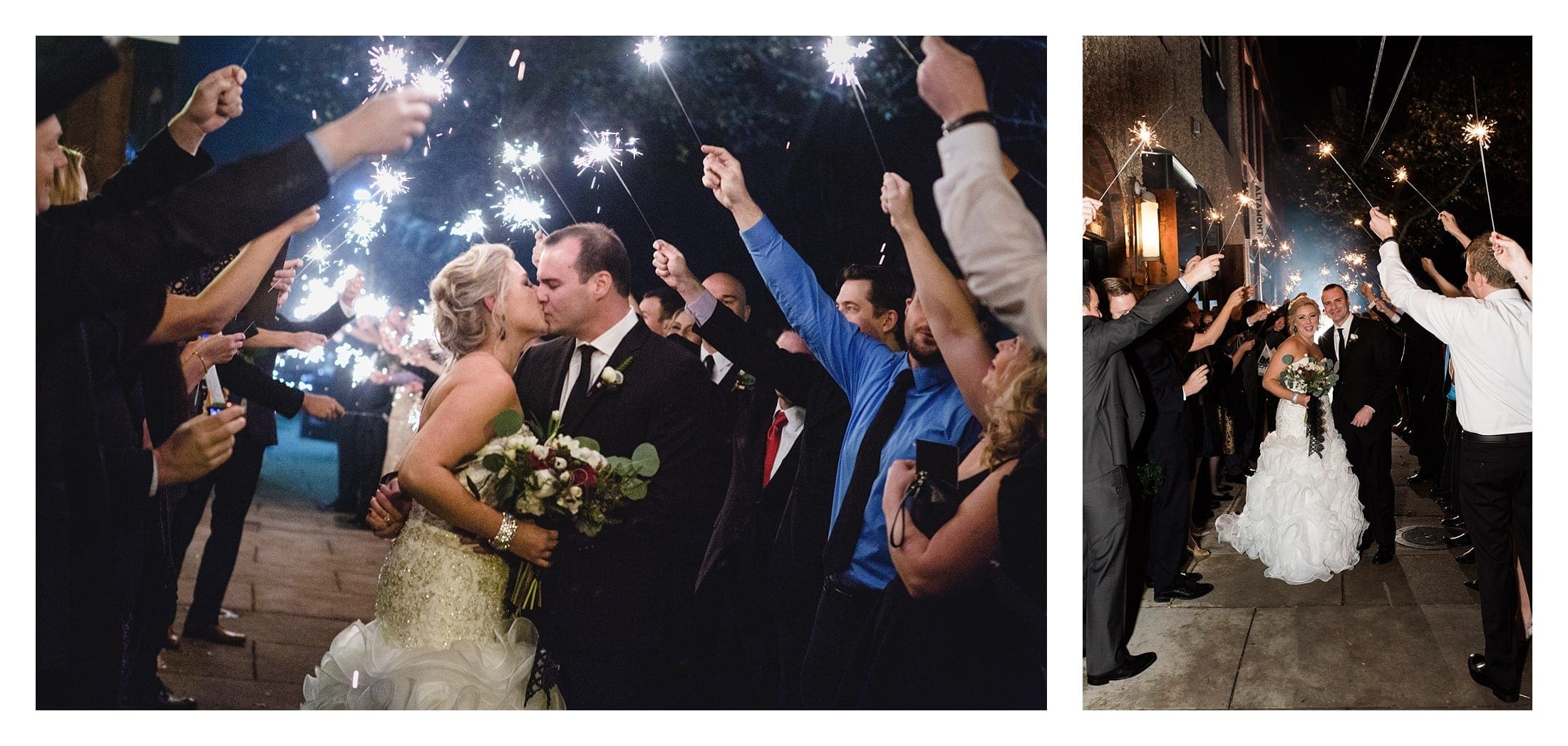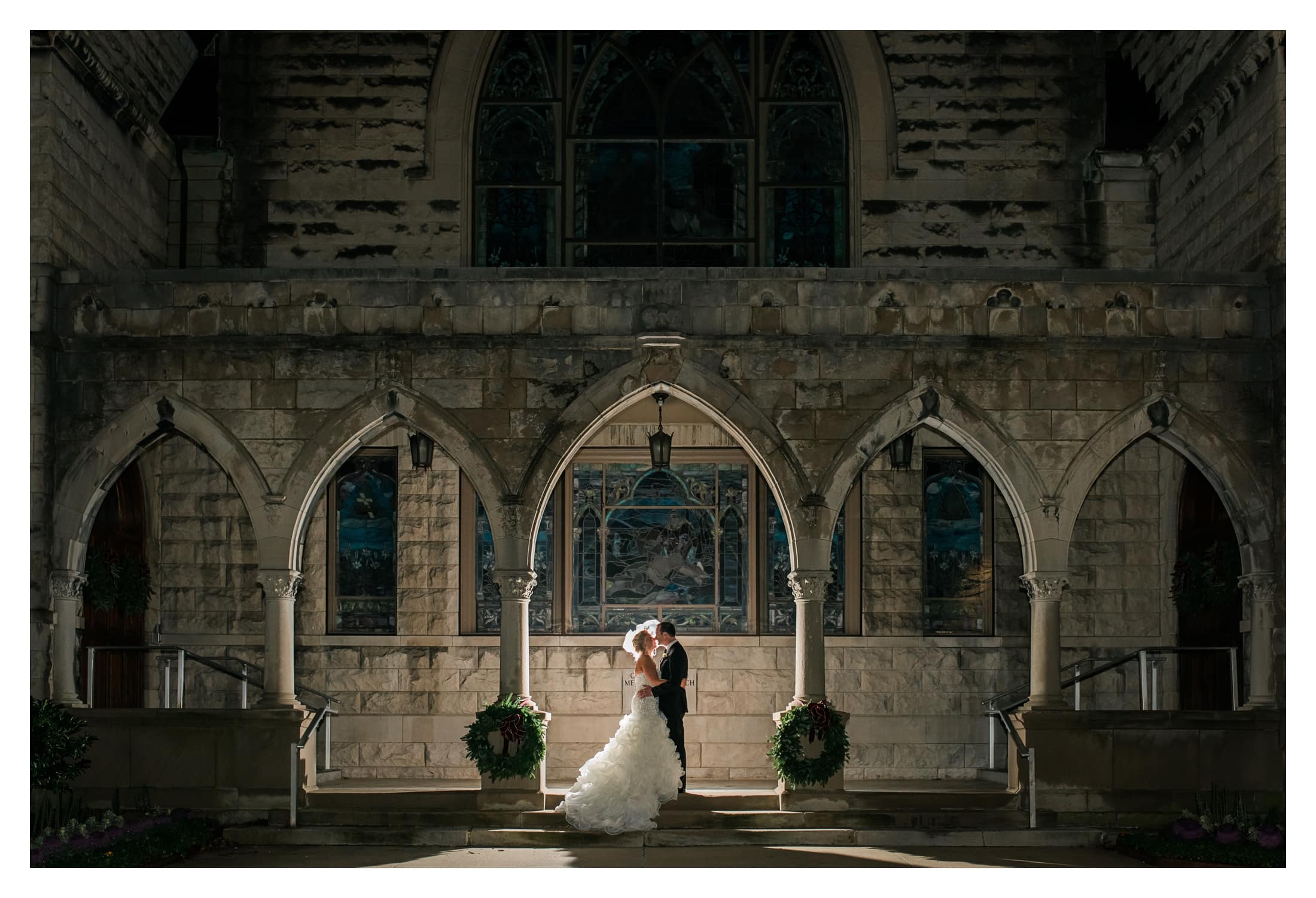 Asheville Destination Wedding | New Year's Eve