I always knew I loved my job as a photographer. I'm truly living my dream. But I never felt it quite so keenly as when I went to a "meet and eat" get-together with the owners of 50/Fifty The Art of Dessert and called it work! We found we share a love of family, the outdoors, and, of course, wedding cake. I was honored to photograph their cakes and creations AND get to sample them as well. When you own a t-shirt that says "Let's be honest, I do it for the cake!", you're pretty much living your best life in that moment.
Meet 50/Fifty
Mandy and Chris, the husband and wife team behind 50/Fifty, are just as sweet as the delicious desserts they prepare. In 2011 they moved to Asheville from south Florida to realize their dream of opening a dessert and pastry business. They settled on the name "50/Fifty" because it speaks to the importance of balance: balance in life; and, in developing flavors in desserts. Yet, finding that balance – in life, in their profession – takes years of experience, as well as a commitment to each other and their craft. Another key component? The special touch of a true artist.
The artist in the 50/Fifty family is Mandy. With over 19 years of experience, she's the one who creates and innovates their trademark flavors and designs. A food and hospitality industry veteran, Chris takes the "back of house" role, managing and marketing the business. Together, Mandy, Chris, and their talented team create beautiful, flavorful desserts that are as delicious as they are pretty to look at!
And boy are they pretty to look at. They're almost too pretty to eat. Almost.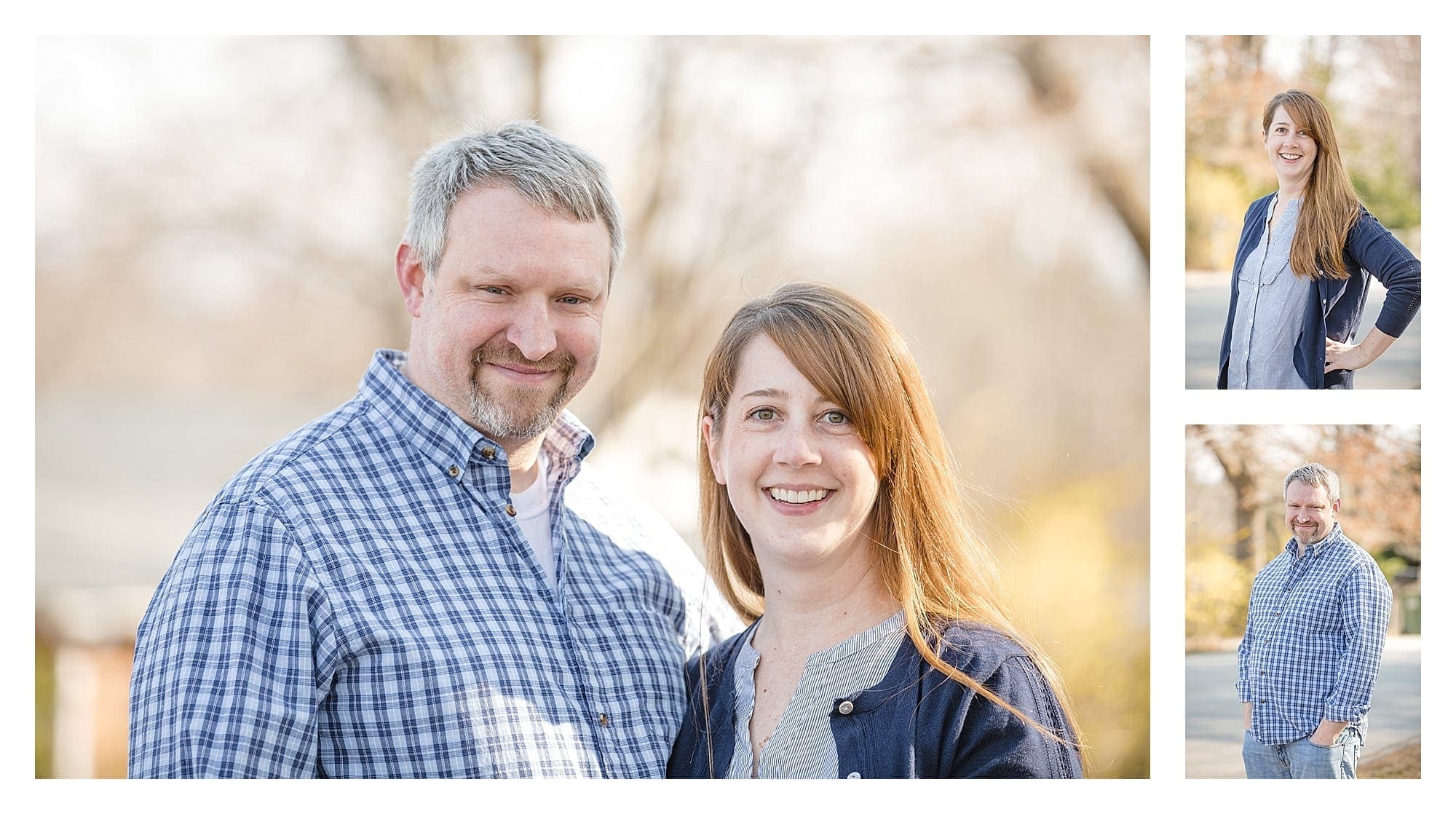 10 Things You Should Know About Choosing A Wedding Cake
Given her love of dessert making and extensive experience in the wedding pastry industry, I asked Mandy to share her top tips for selecting a wedding cake or dessert option. From logistics to aesthetics, Mandy's sharing everything you need to know before you commit to your wedding cake.
Know your numbers. Figure out your budget before you get your heart set on a specific design. A five-tier cake with decorative sugar flowers will cost you. A good baker will know how to size and scale your cake or dessert offerings based on the number you give them.
Connect with your baker. Find someone with talent and the affable personality to match. You want a wedding baker who's got great ideas of their own but will listen to yours, too. Be sure communication is easy, open, and honest. This will alleviate stress as you get close to the big day.
Ask the right questions. Knowing what to ask will eliminate the unwanted element of surprise moving forward. Be sure to ask your wedding cake baker the following questions: do they offer custom designs? What are their deposit and final payment requirements? Are there additional fees for what you've requested? Are cake stands and platters provided?
Find ways to save. Sometimes you've spent more of your wedding budget in one area and need to make it up in another. If you need to reduce your wedding cake budget, opt for a smaller tiered cake to display and cut. Serve sheet cake or cupcakes to your guests. They'll never know when it's served in slices, and guests always love "help yourself" individual servings for when their sweet tooth strikes.
Think outside the box. Maybe your budget can't afford a large tiered cake, or maybe you just don't want one! Dessert bars with multiple options are growing in popularity with engaged couples AND their wedding guests! You can serve anything from assorted miniature pies, to donuts, ice cream, or other handheld desserts. Guests love the chance to try multiple flavors, and enjoy sampling all the choices throughout the reception.
Schedule a cake tasting. Another way to think outside the box: offer a cake with innovative, creative flavors. It doesn't always have to be your mamas white vanilla cake! Channel your inner foodie and sample various cake and filling flavors during your tasting. You never know what might tickle your taste buds! Getting creative with your wedding cake flavor is another opportunity to add unique, personalized details to your overall wedding design.
One cake, five flavors. Offer various flavor profiles to your guest by choosing a different cake and filling flavor for each layer of your cake.
Match your wedding venue. No, don't ask your baker to whip up a cake in the shape of a church or chateau. Just be sure the style of your cake mirrors that of your wedding venue. A large, ornate wedding cake with intricate hand piping may not match a barn-style venue.
Consider the weather. Outdoor summer weddings are perfect in every way…except for the havoc they wreak on buttercream cakes. If your wedding and reception will be outdoors on a hot day, consider having your baker bring your cake out close to cutting time. Otherwise you'll have a messy, melty cake on your hands.
Let the professionals handle the dirty work. Have your wedding baker deliver and set up your cake and/or desserts on your wedding day. Asking someone to pick up and properly display your wedding desserts is a big ask with a lot of responsibility. The professional knows how to handle everything, even a mishap. Most likely nothing will go wrong, but if it does, the pro will know how to fix it.
One more tip…have fun! Yes, it IS the most important day of your life, but it should be enjoyed, not fretted over. Make it a memorable one, one you can happily reflect on for all your years to come.
And no matter what happens, remember: everybody loves dessert!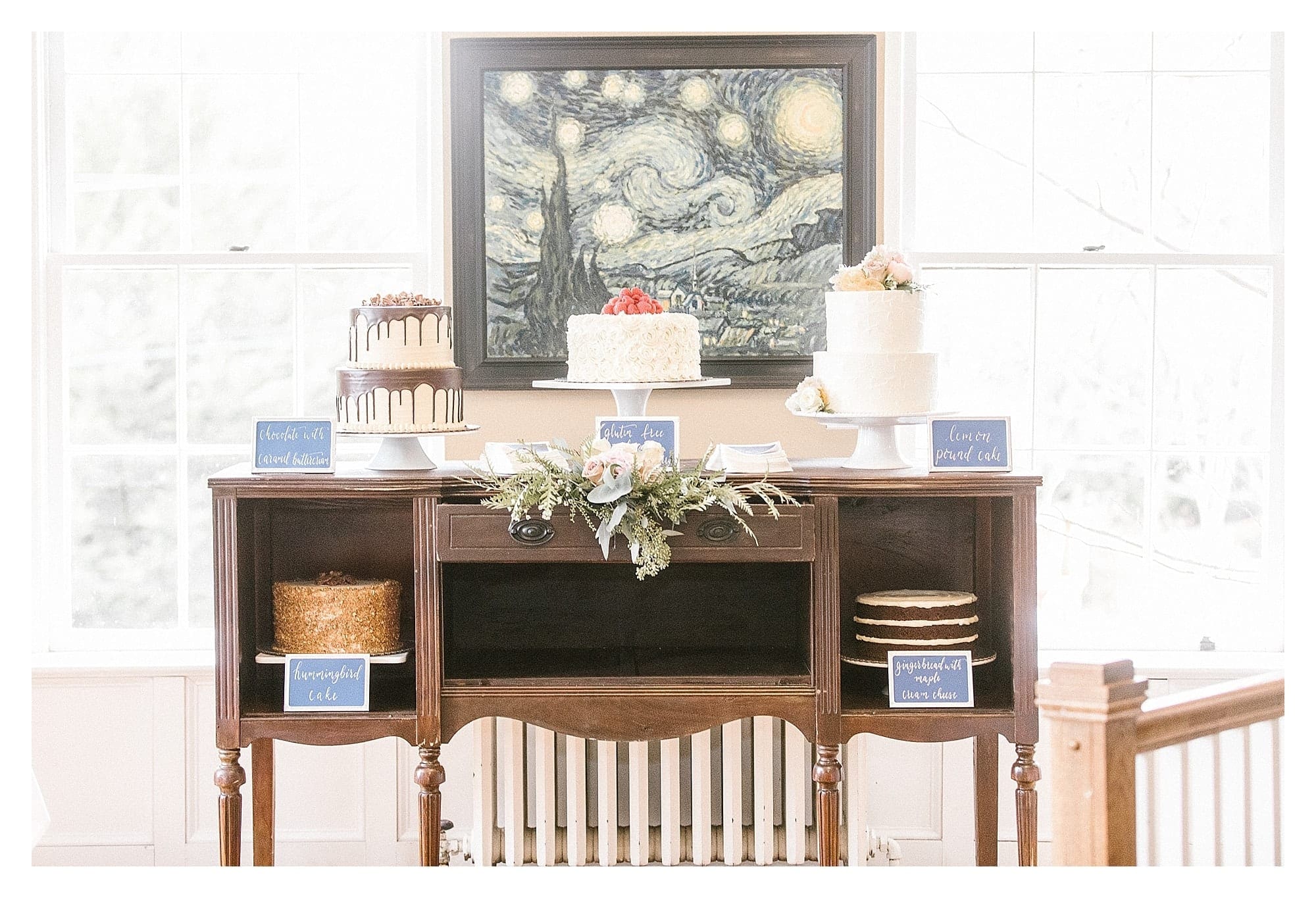 Above photos from Ted and Lucy's New Year's wedding reception at the Monte Vista Hotel. Loved the variety of cakes they served! The pound cake was a special request just for the groom. Not on there regular menu but they made it happen since it was the groom's request.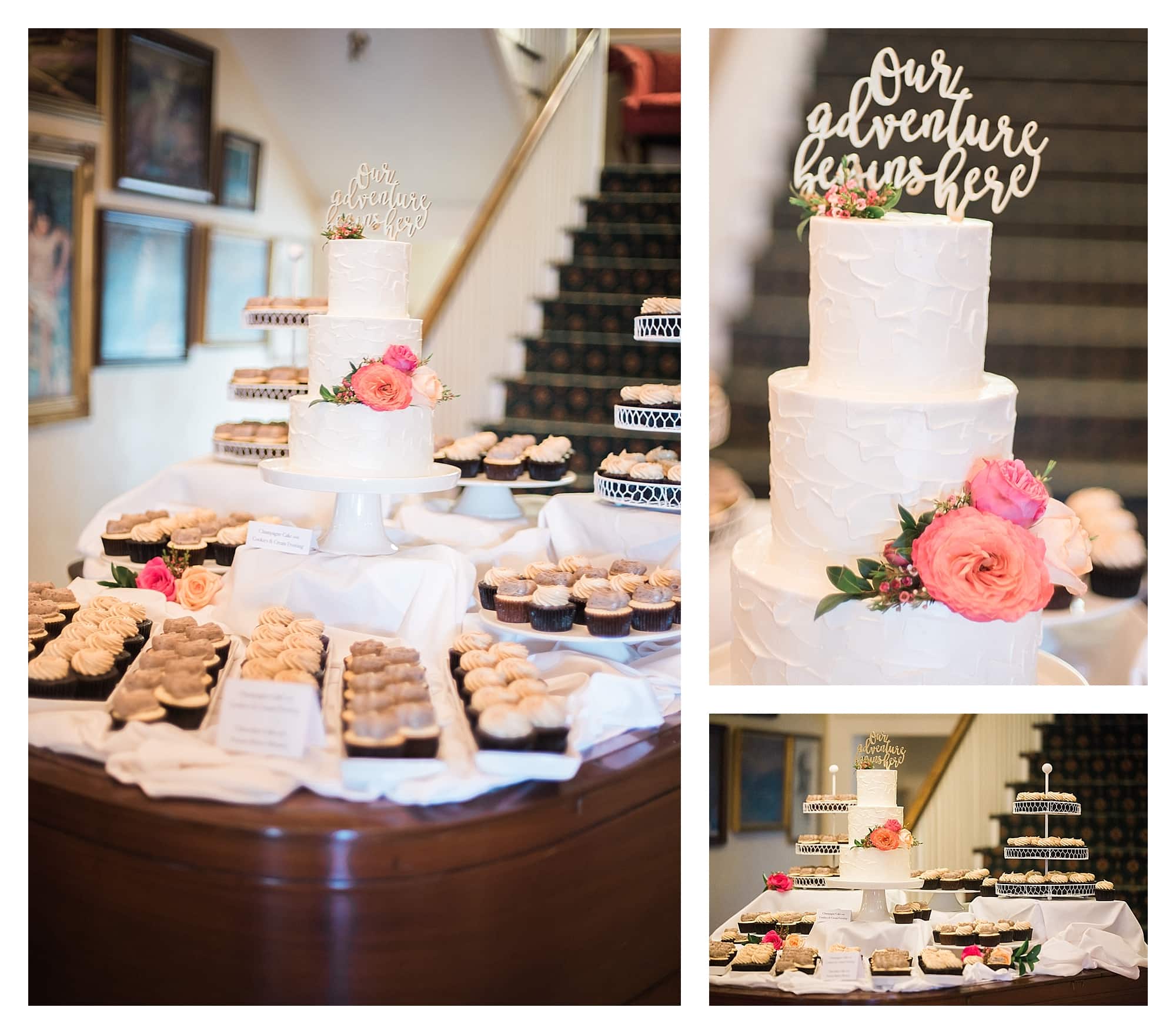 Sweets from Wes and Kelly's wedding displayed atop a grand piano at the 1923 Lake Lure Inn. These cupcakes went quickly! I know if the desserts are from 50/Fifty I should send my second photographer over to grab a little sample!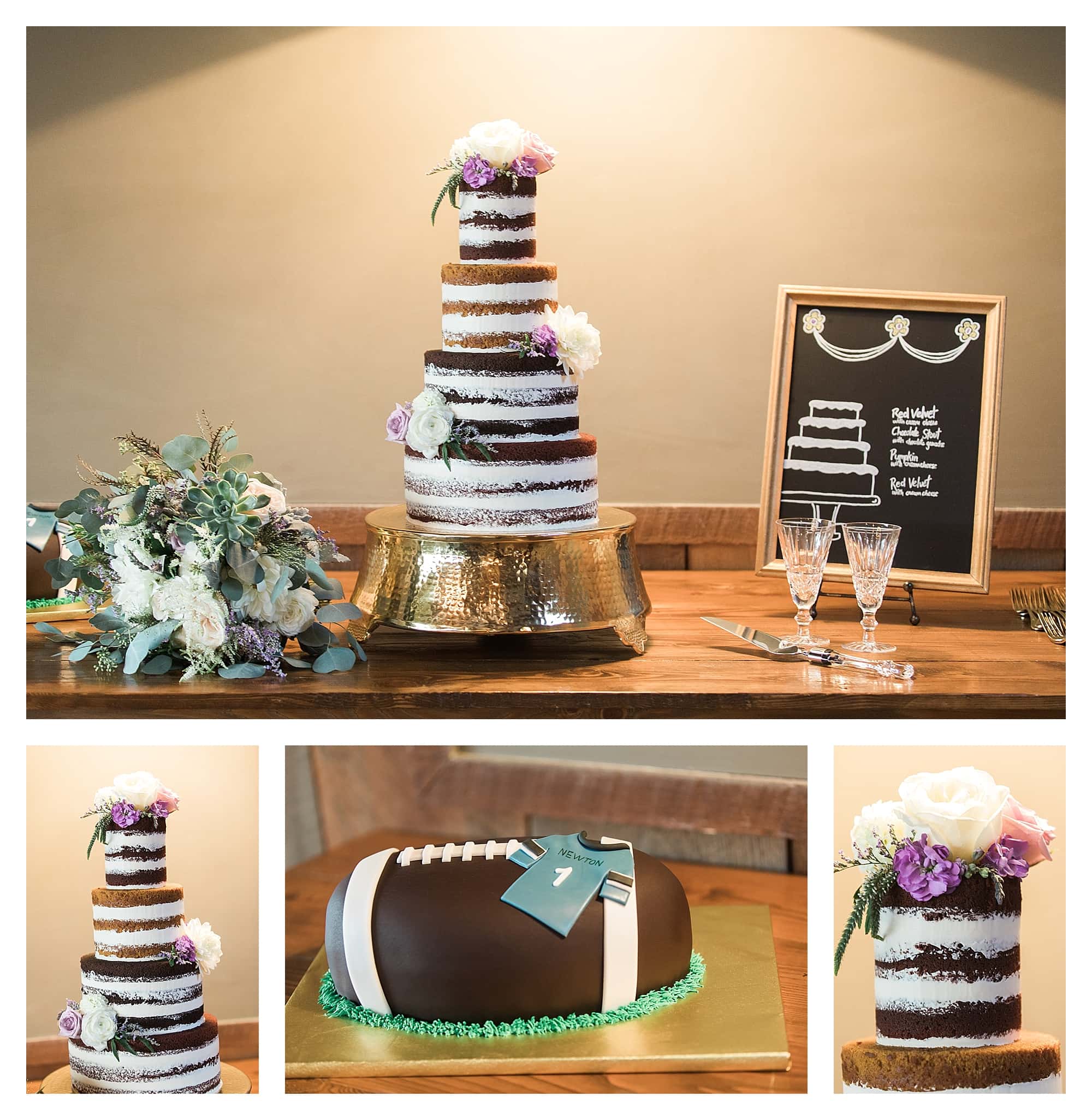 This above pictured gorgeous naked cake from Michele and Brandon's wedding at the the Vineyard's at Betty's cake had multiple flavor choices that were just perfect for a fall wedding. Red Velvet, Chocolate Stout, and Pumpkin. The grooms cake was a surprise for the Panther's fan!