A summer dream wedding at Chestnut Ridge. Breathtaking mountain views, colorful summer blooms, and so much laughter you'd think you're on the set of a romantic comedy! Yep, that was the scene at Chestnut Ridge just outside of Asheville, NC, where Brooke & Matthias pledged their "I do's" and danced the night away.
A love story & a day filled with inspiration.
The Gorgeous Setting
I mean, let's start with the venue, shall we? This summer dream wedding at Chestnut Ridge is gorgeous. Whether it's classy white walls and the views that showcase the Blue Ridge Mountains, this venue was the star of the show (you know, after the bride and groom, of course ).
Flower Power
The florals were an absolute DREAM, you guys! Imagine walking into a room adorned with the most colorful summer flowers you've ever seen. From bright pinks, coral, blue to subtle pinks, the floral setup was so vibrant and elegant.
Feeling Blue, But in a Good Way!
Now, let's talk fashion! The bridesmaids wore gorgeous dresses of blue, and the guys didn't fall short either with their suits .
Tabletop Elegance
Let me tell ya, the table settings had this vibe of Southern charm meets "Vogue." Elegant linens in blue and white graced the tables,and each place setting had a flower atop.
Dance Like Nobody's Watching
Y'all, when I say the dance floor was LIT, I mean it! Speaking of dance floor check out the dance floor they added for their wedding. The band had everyone on the dance floor.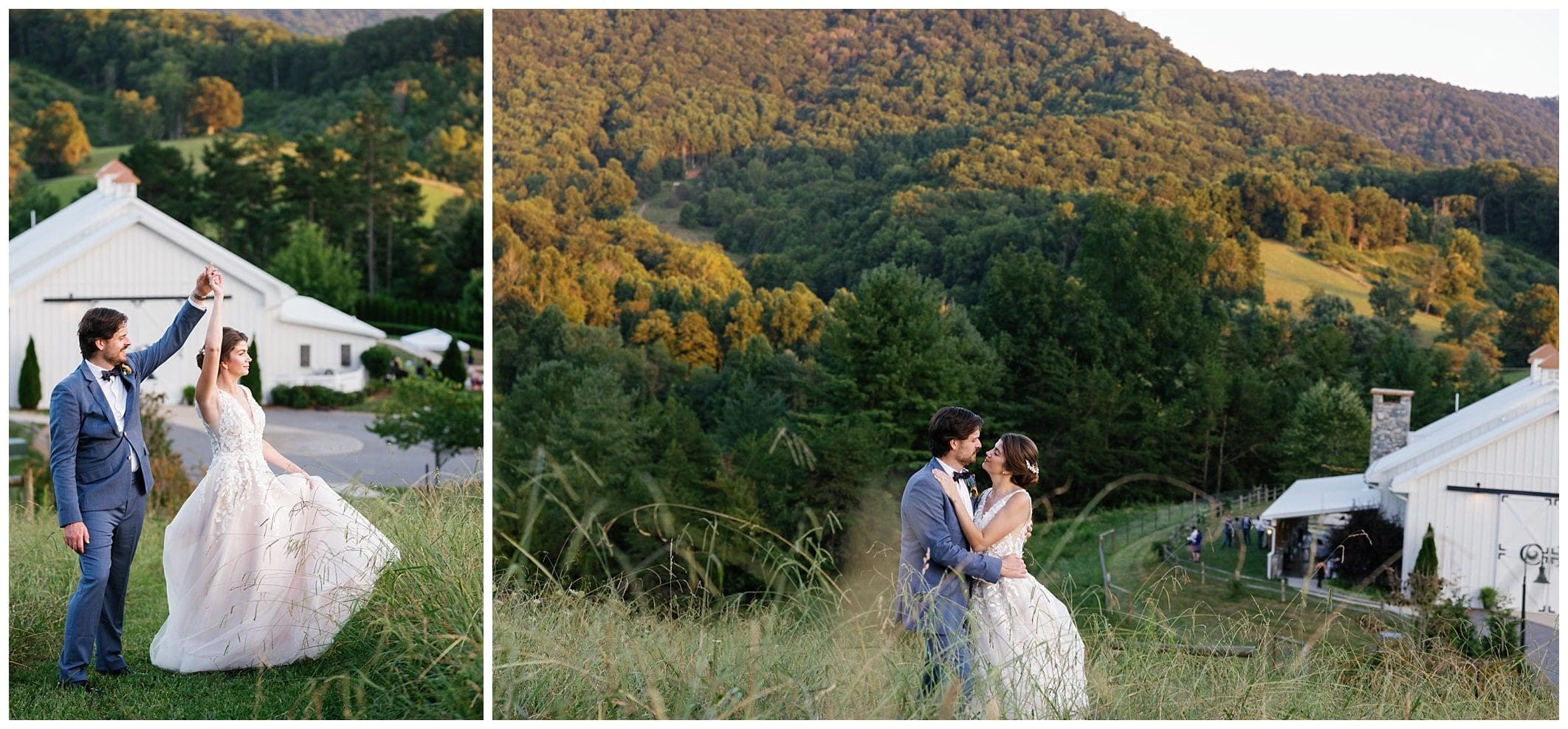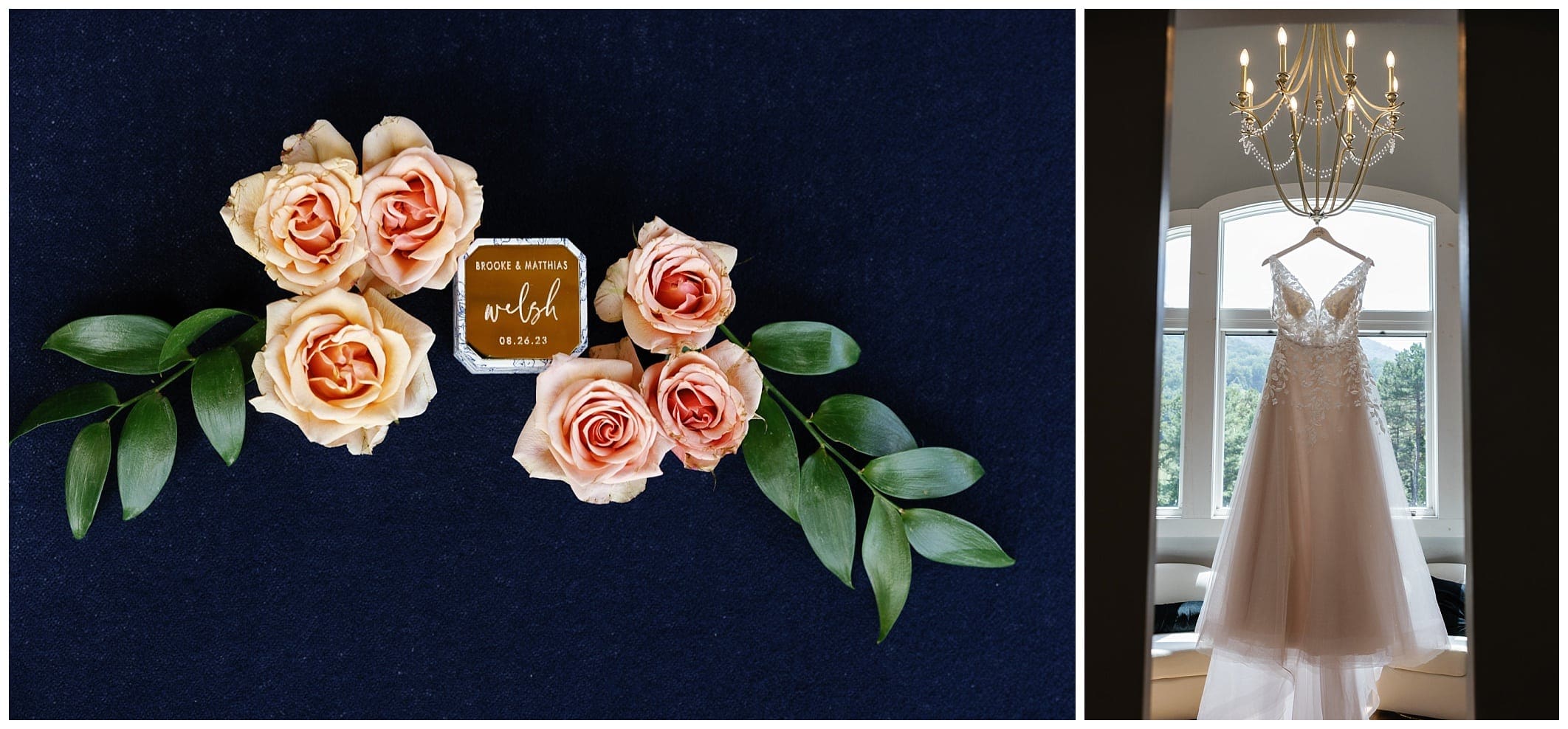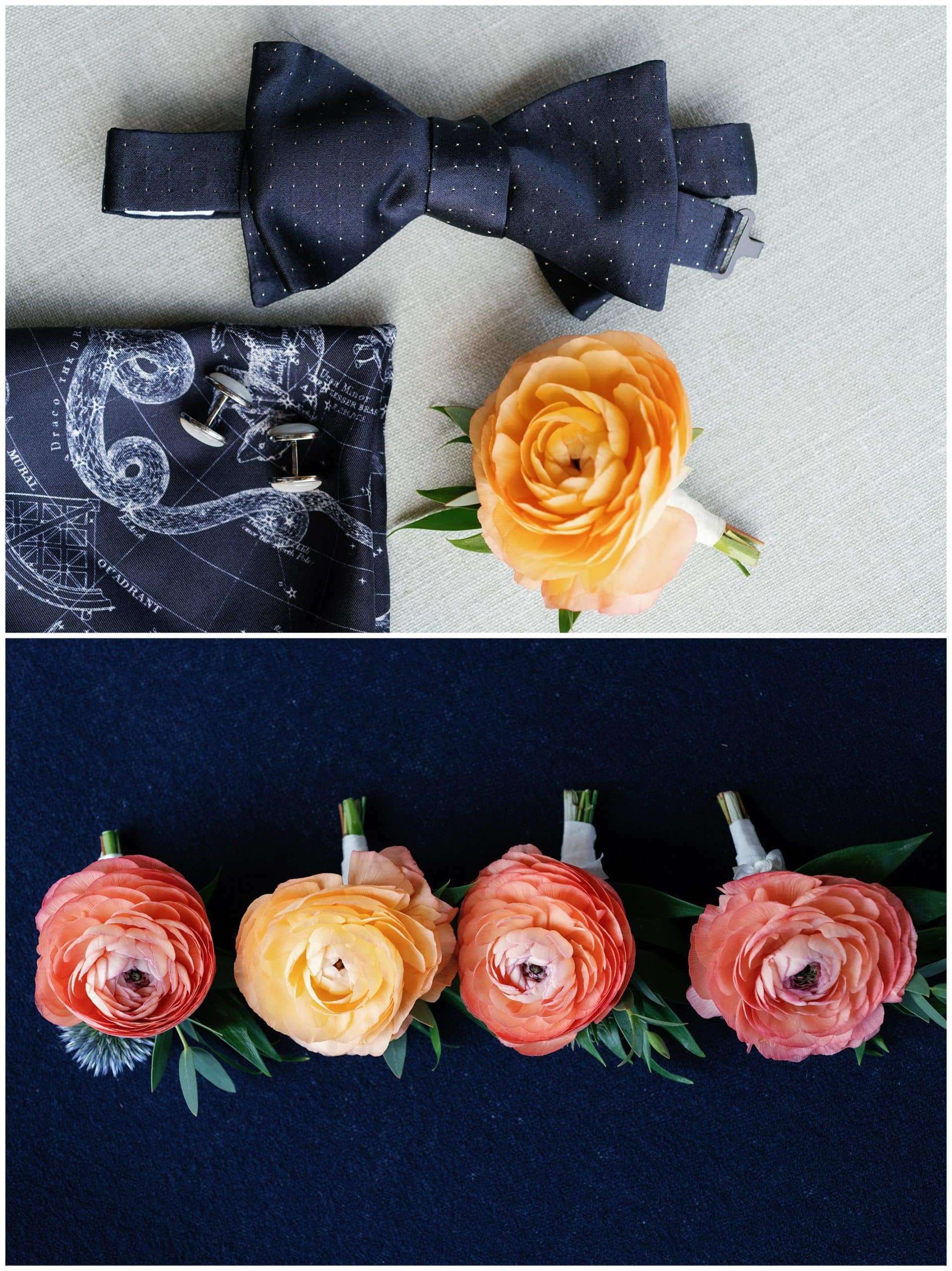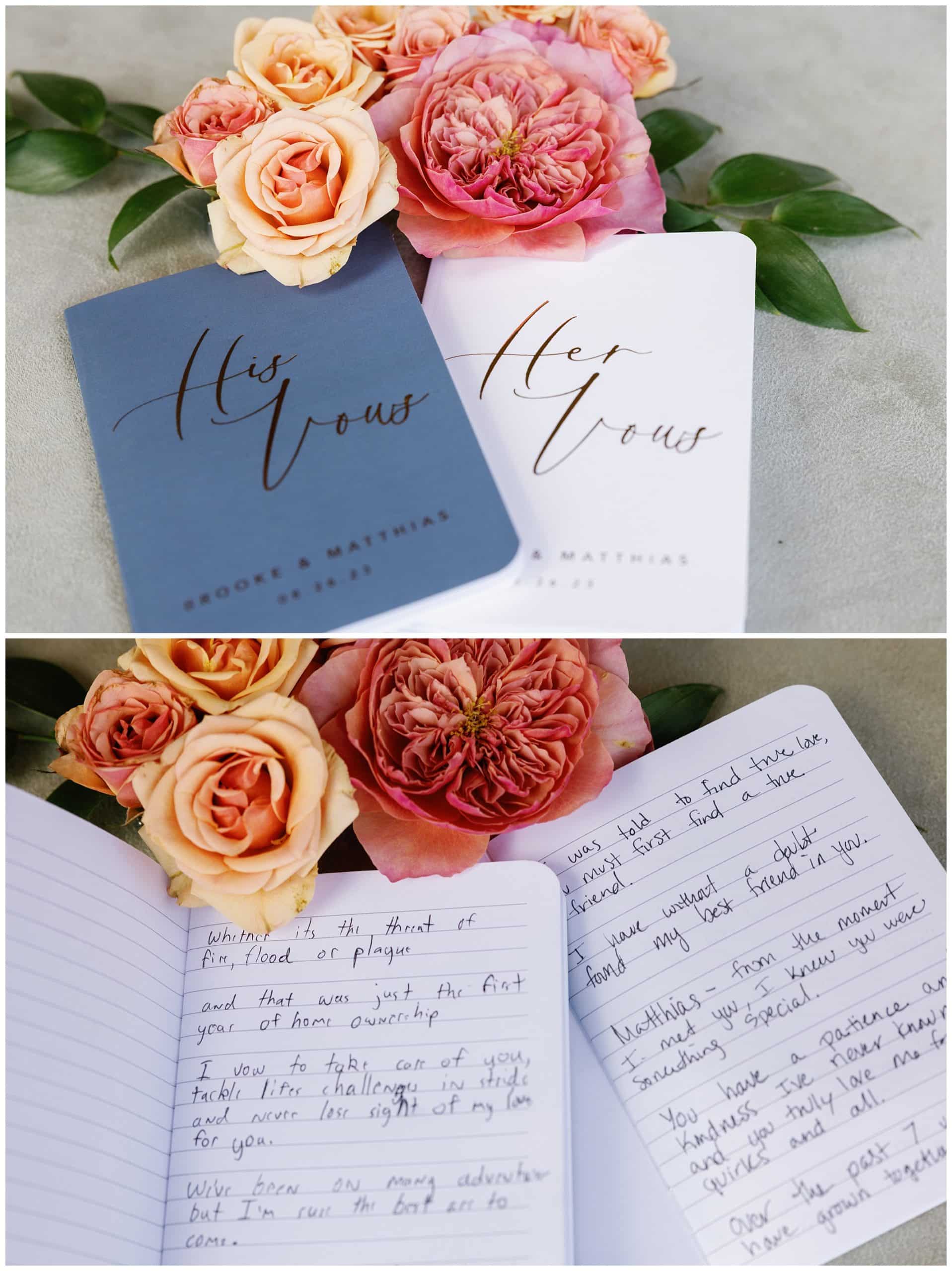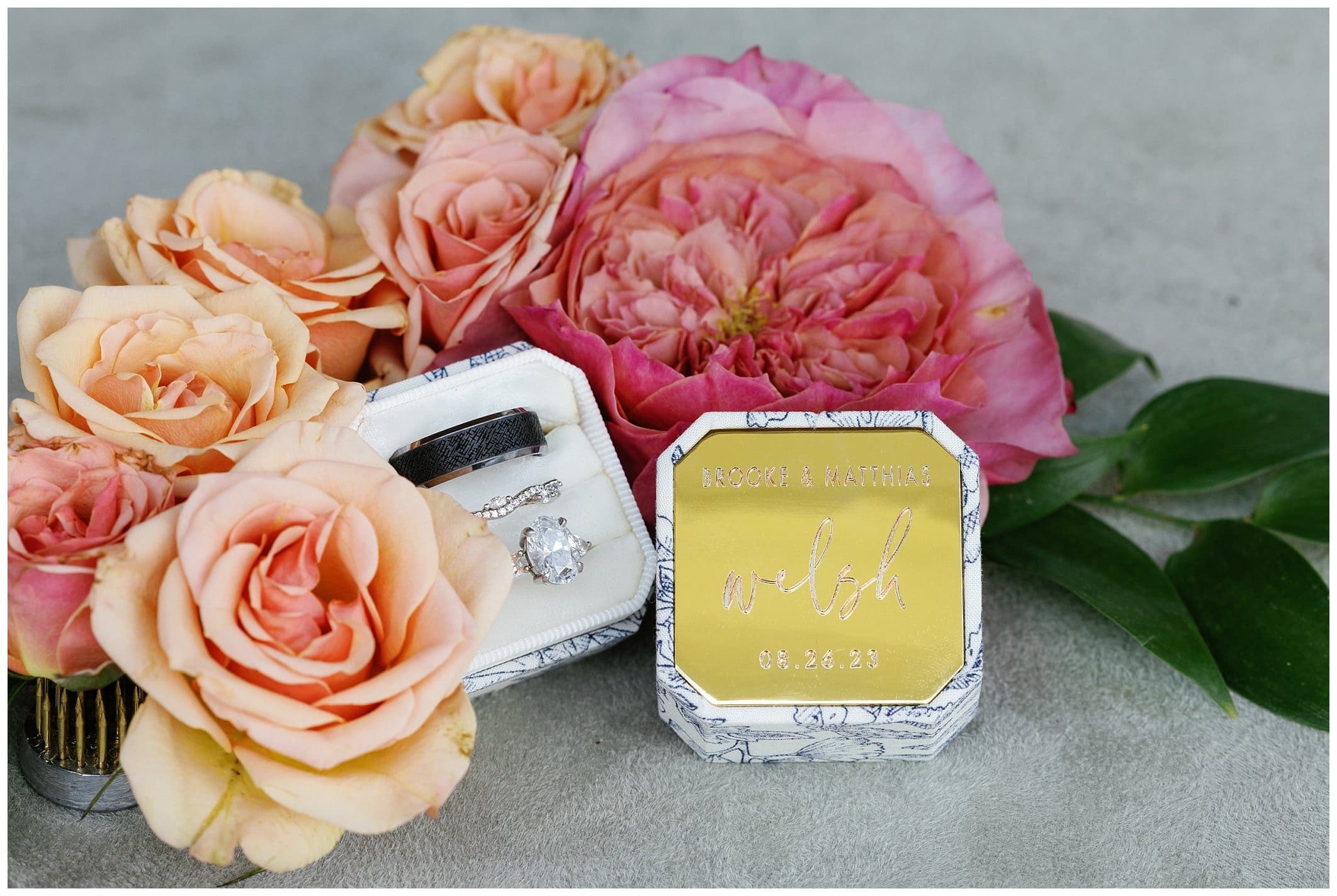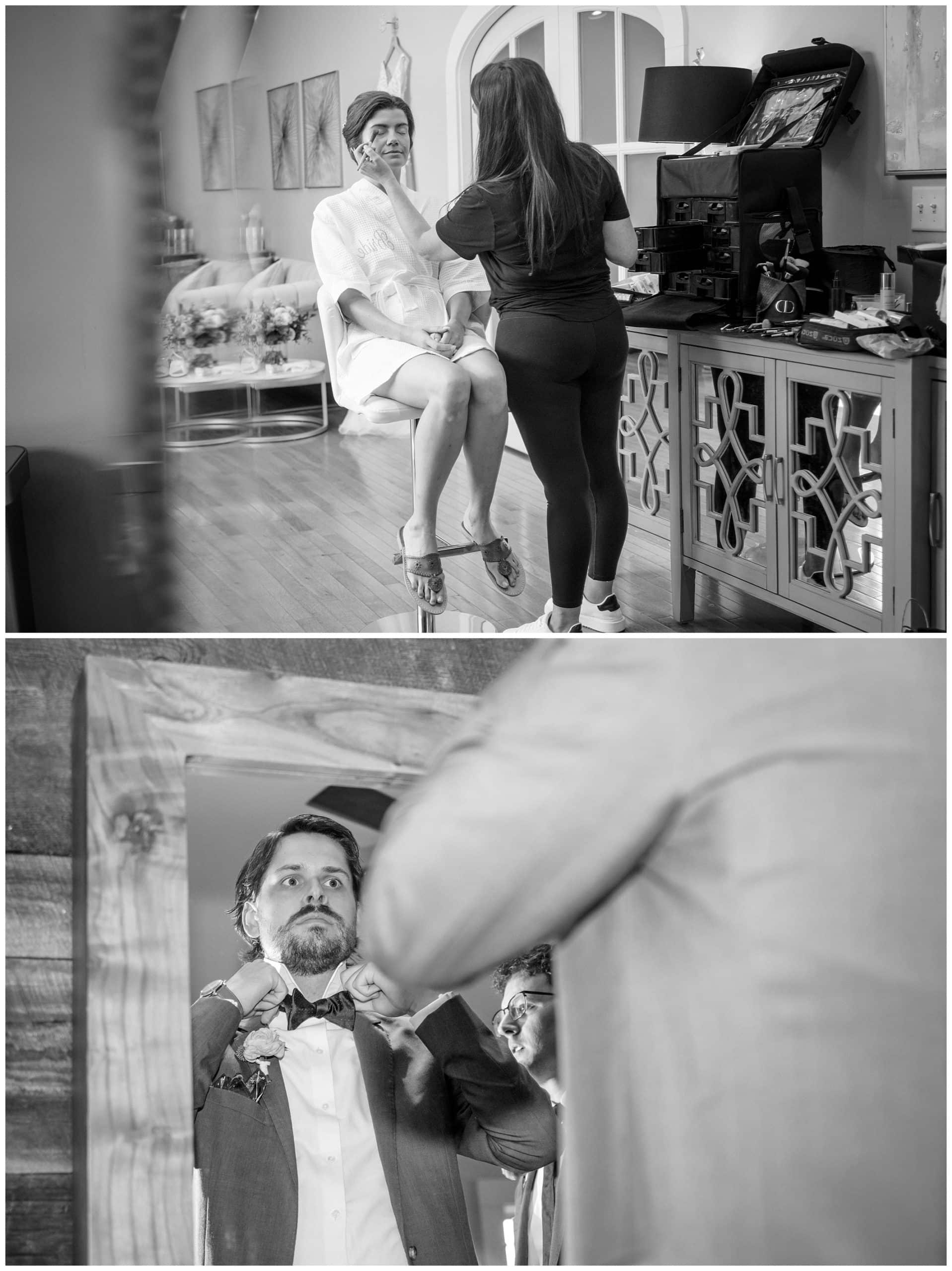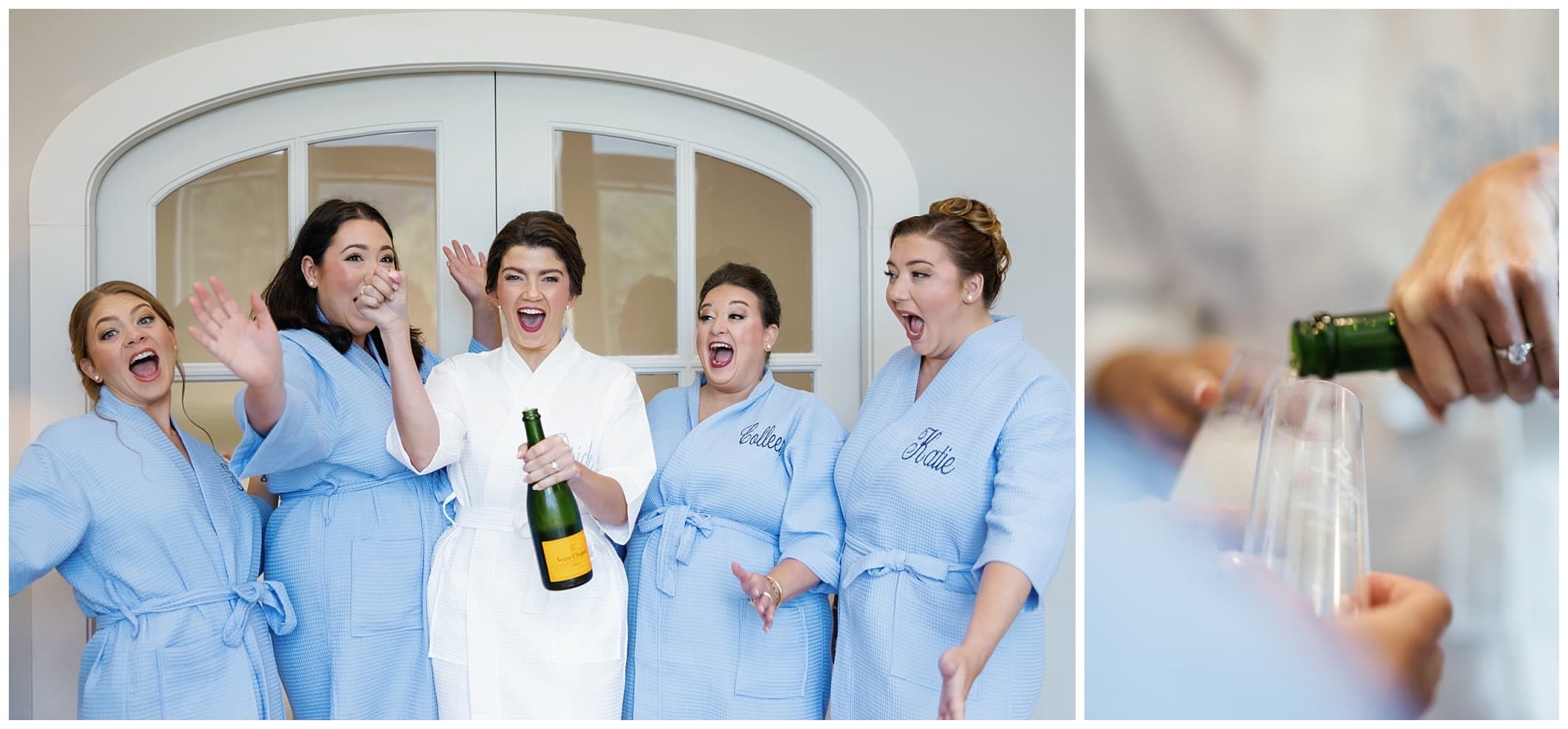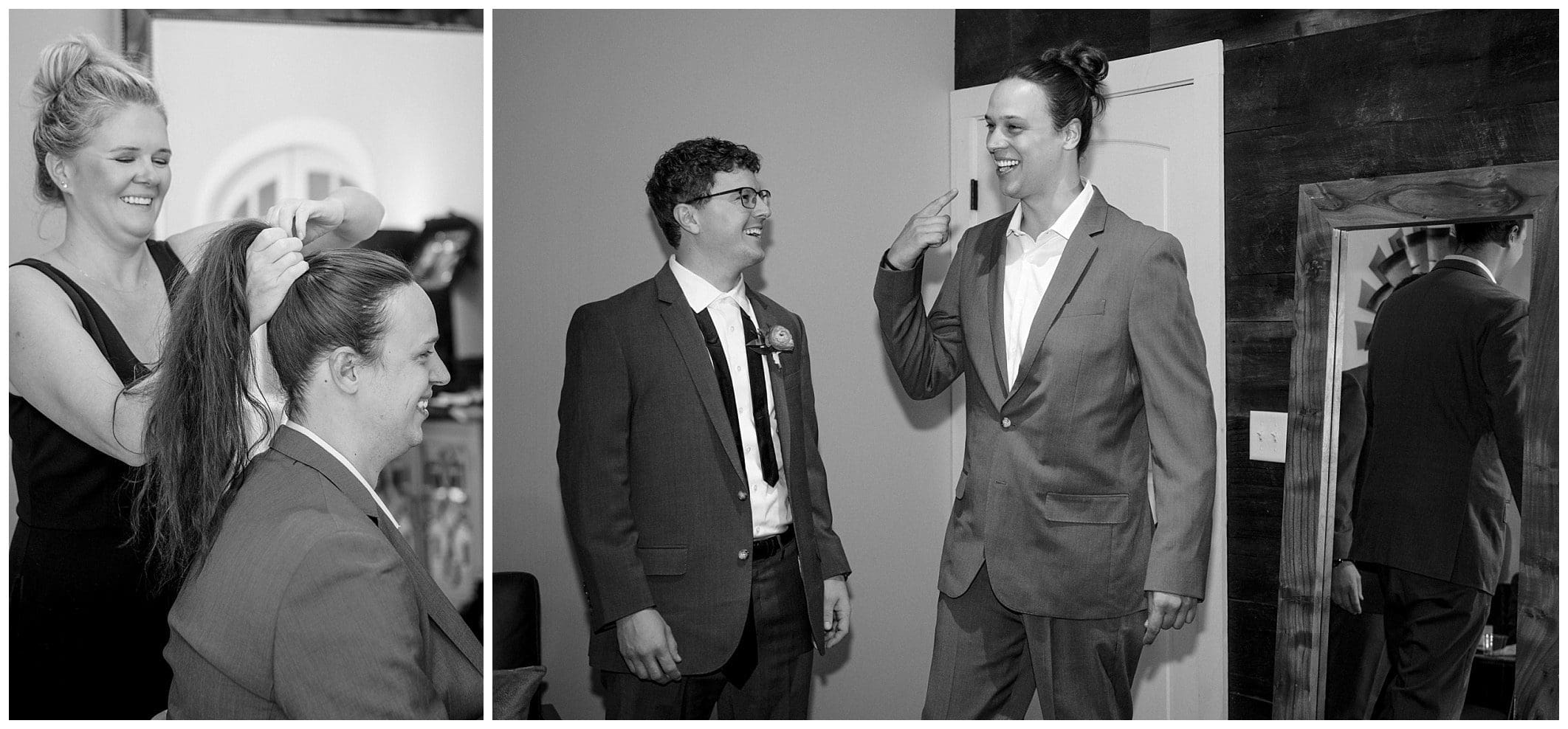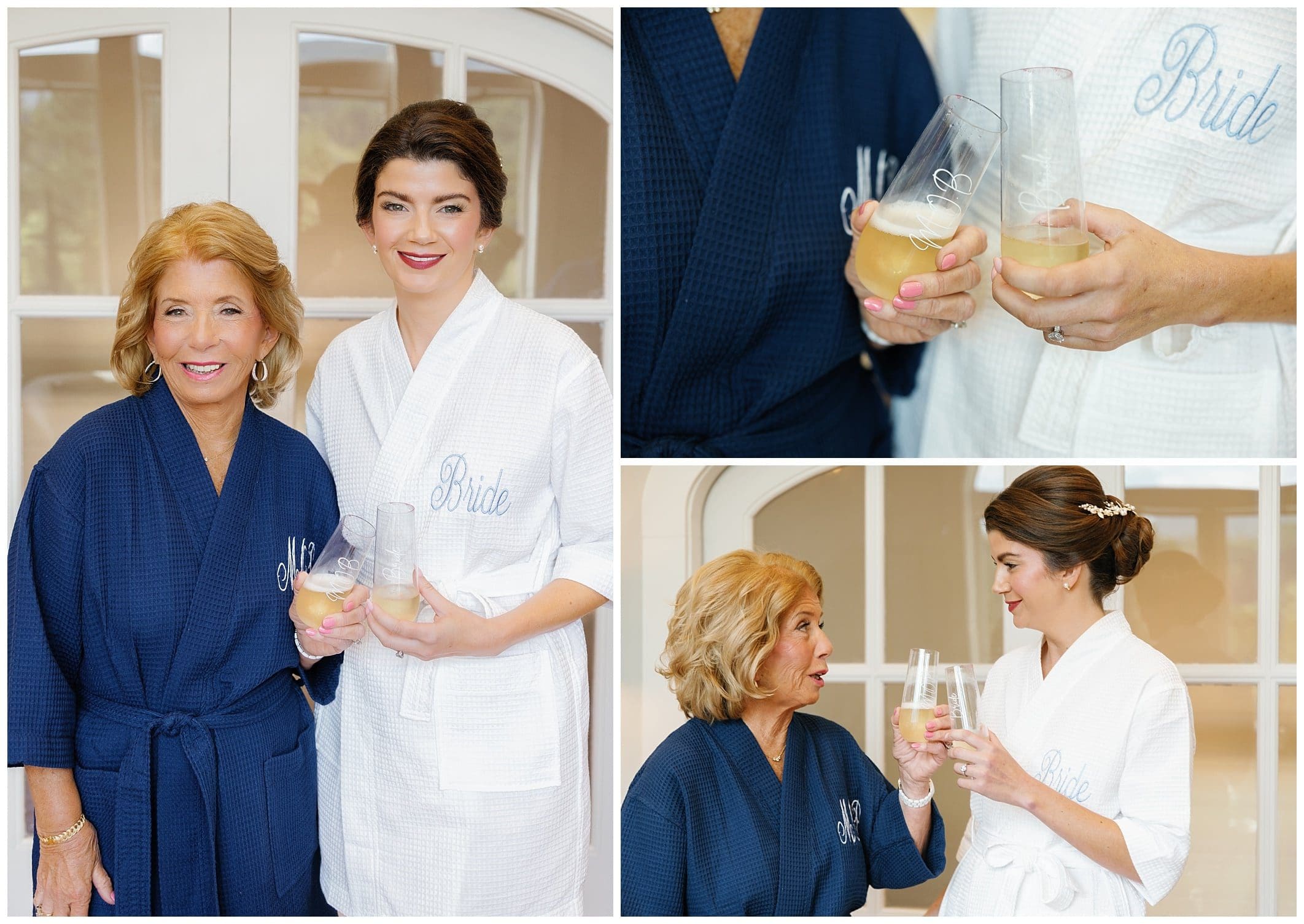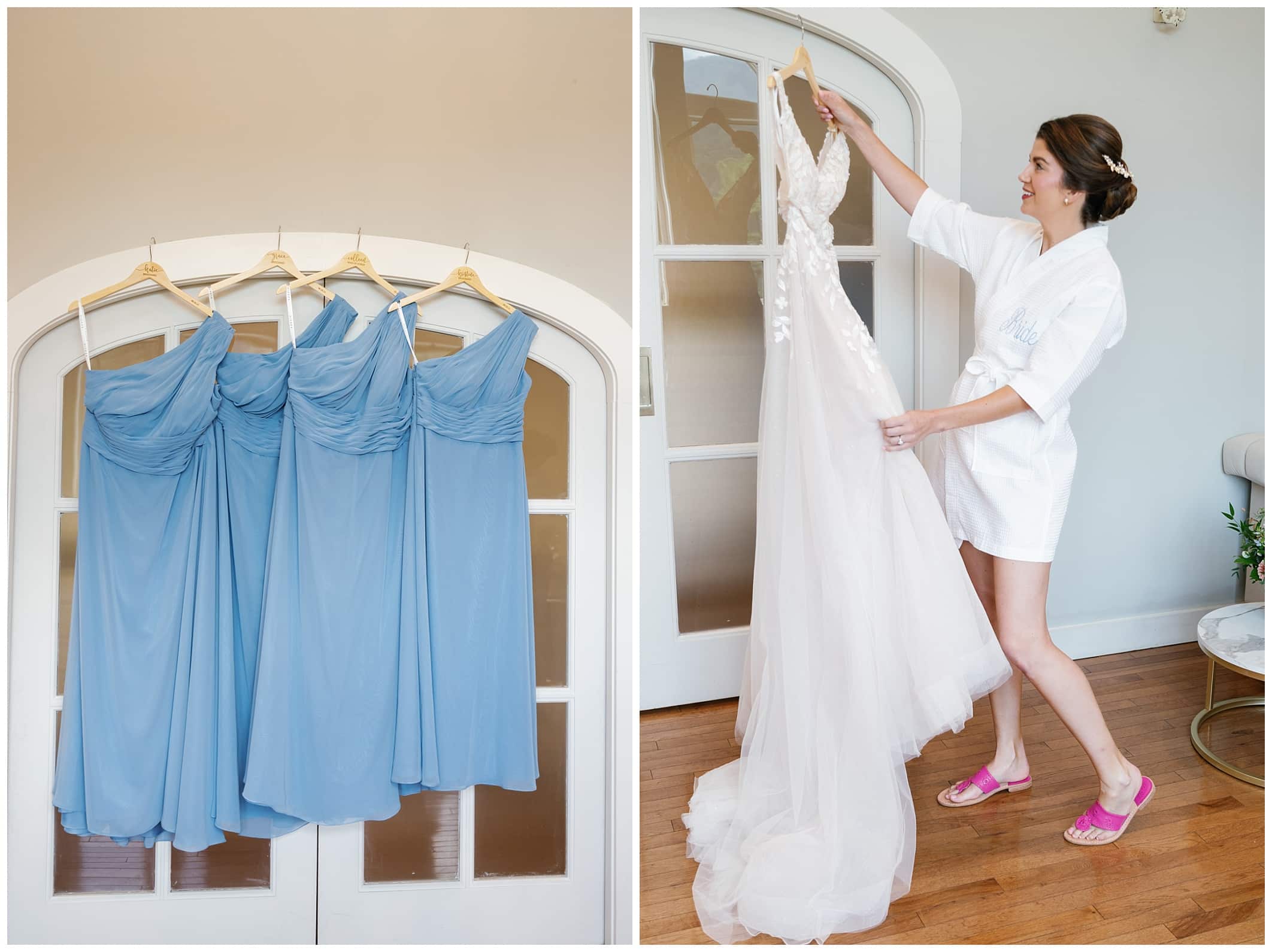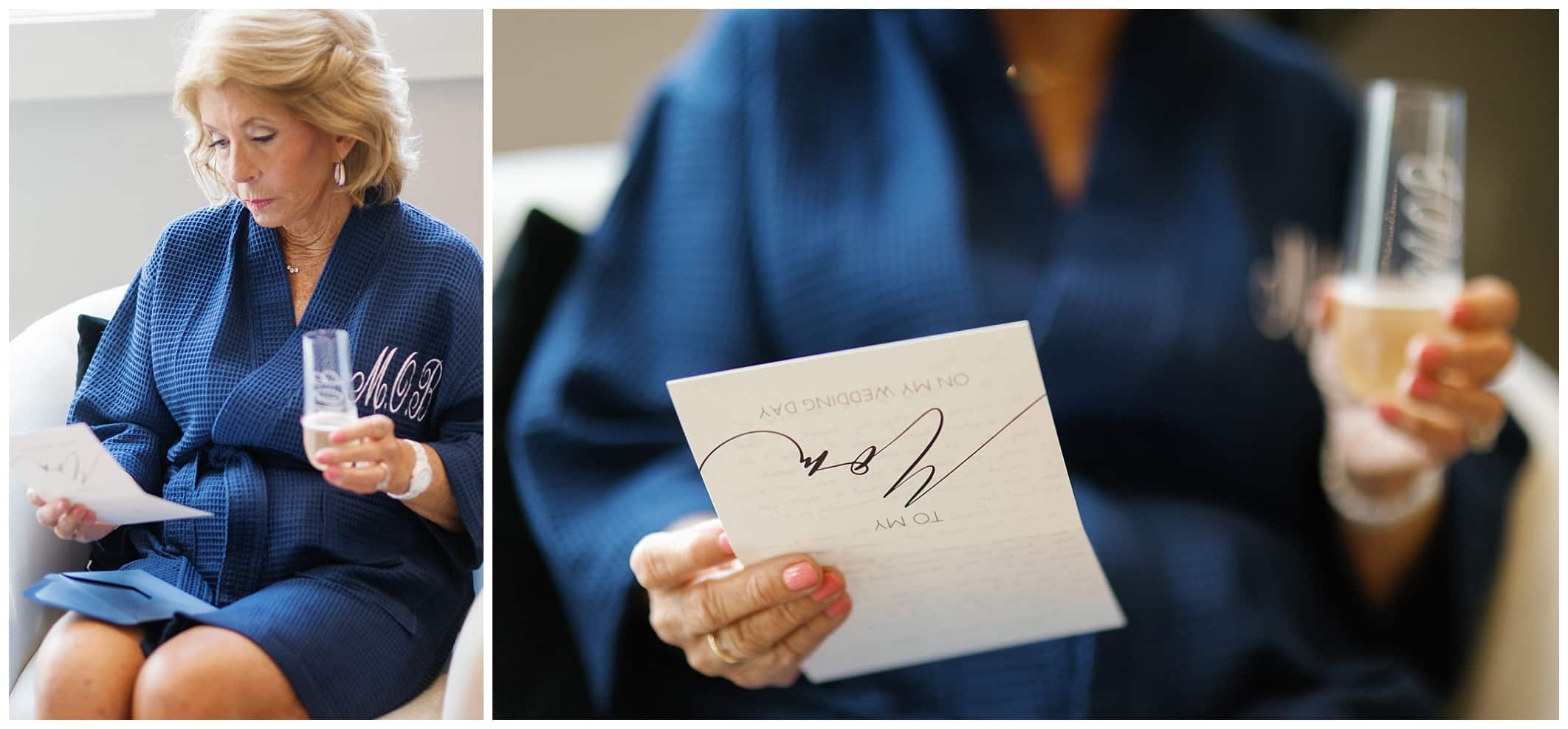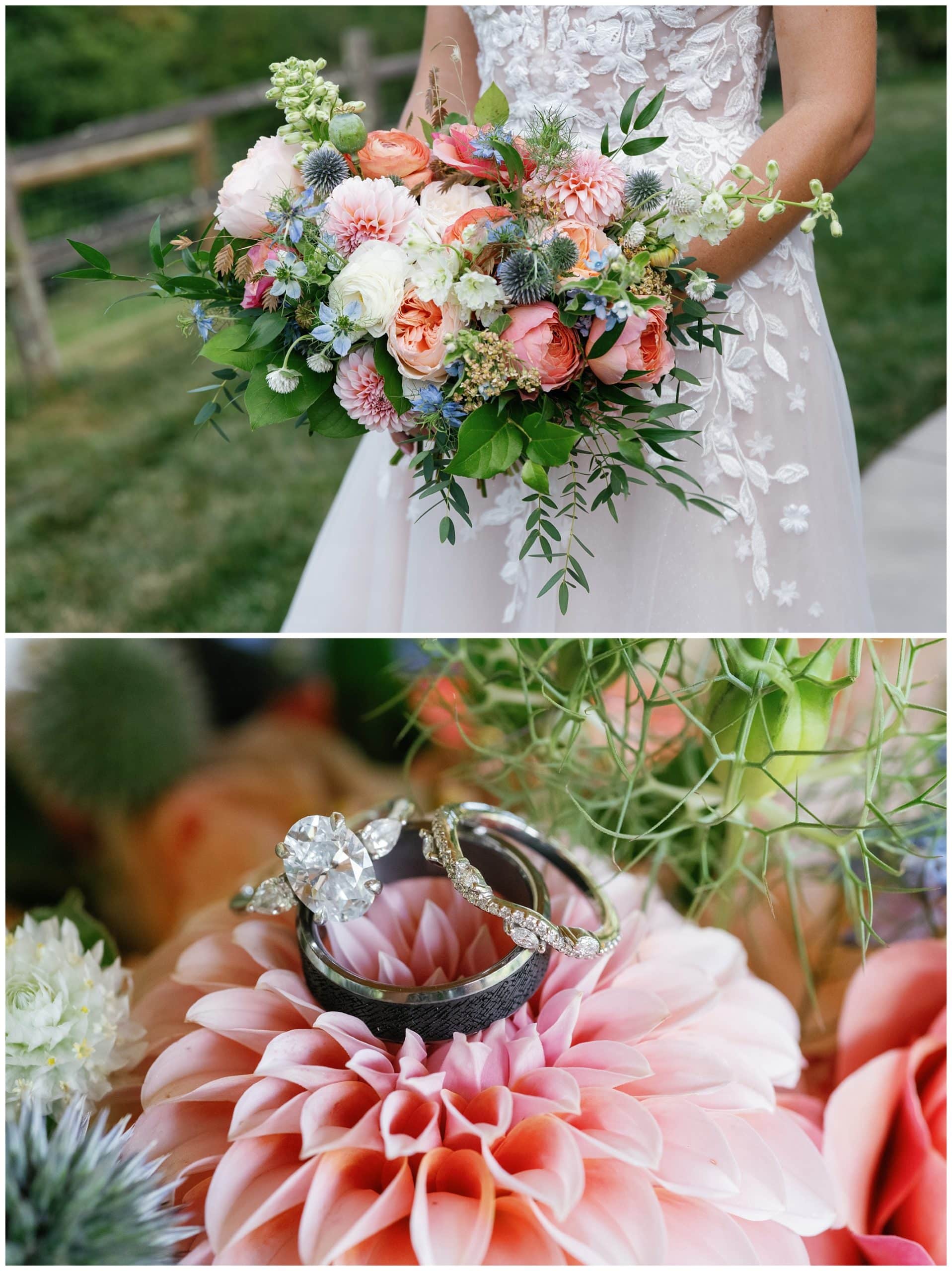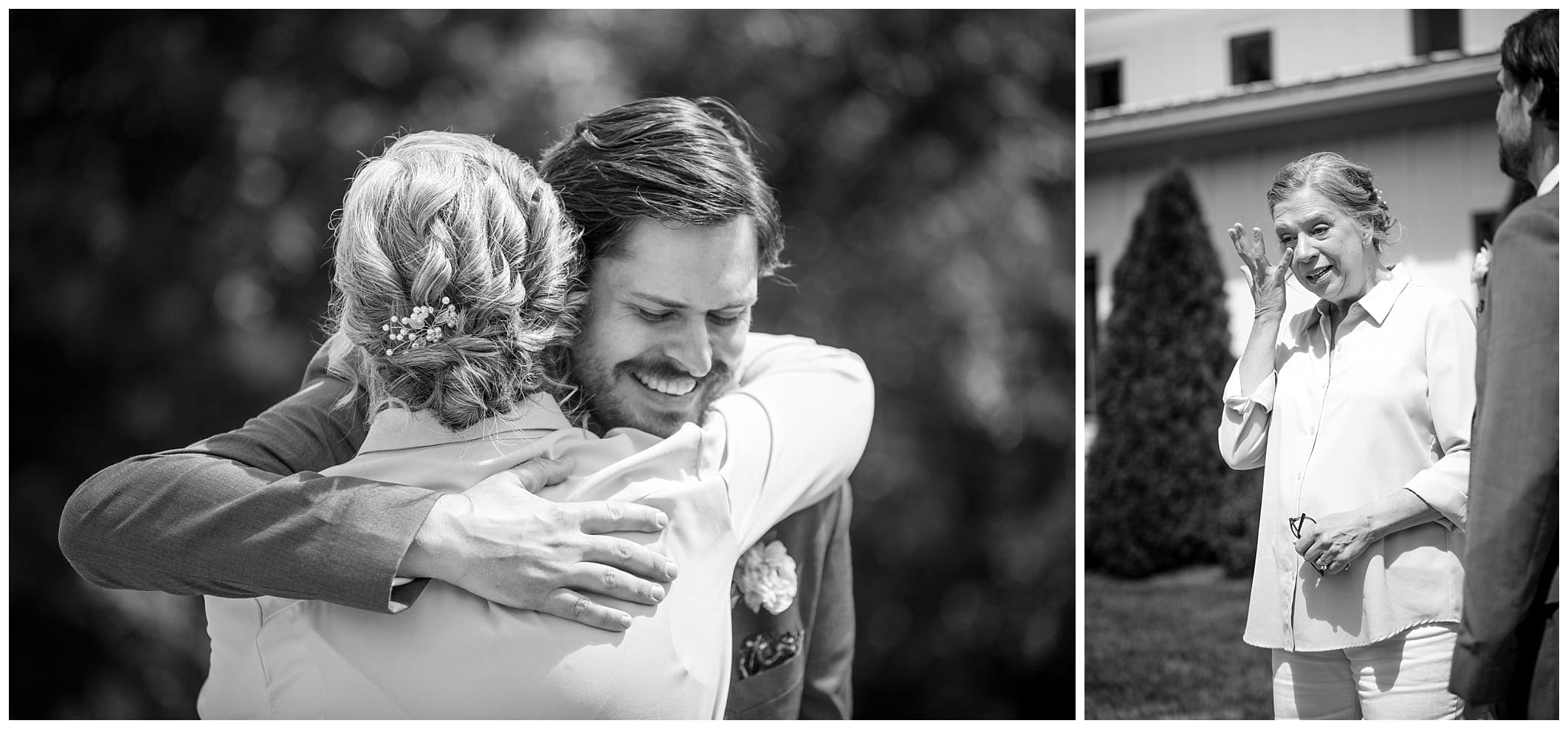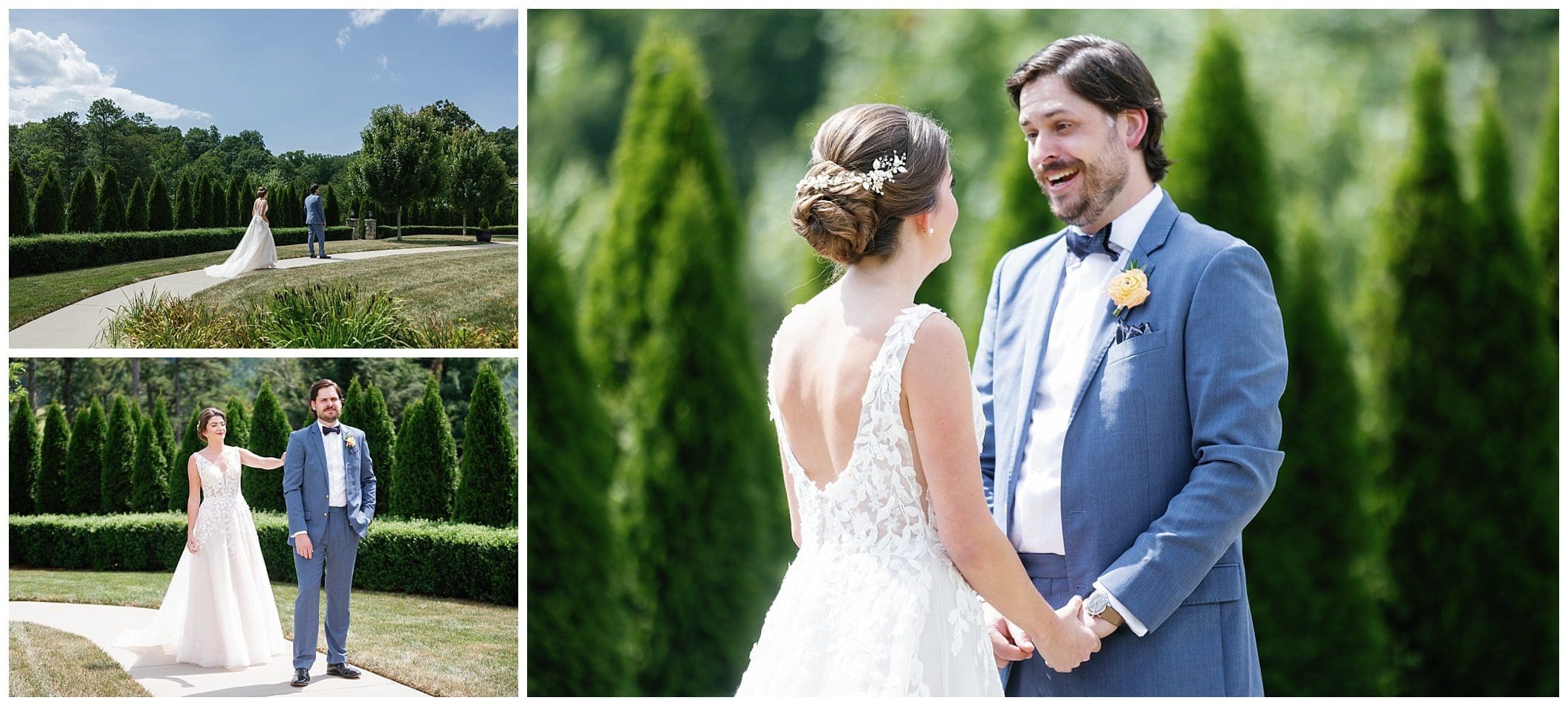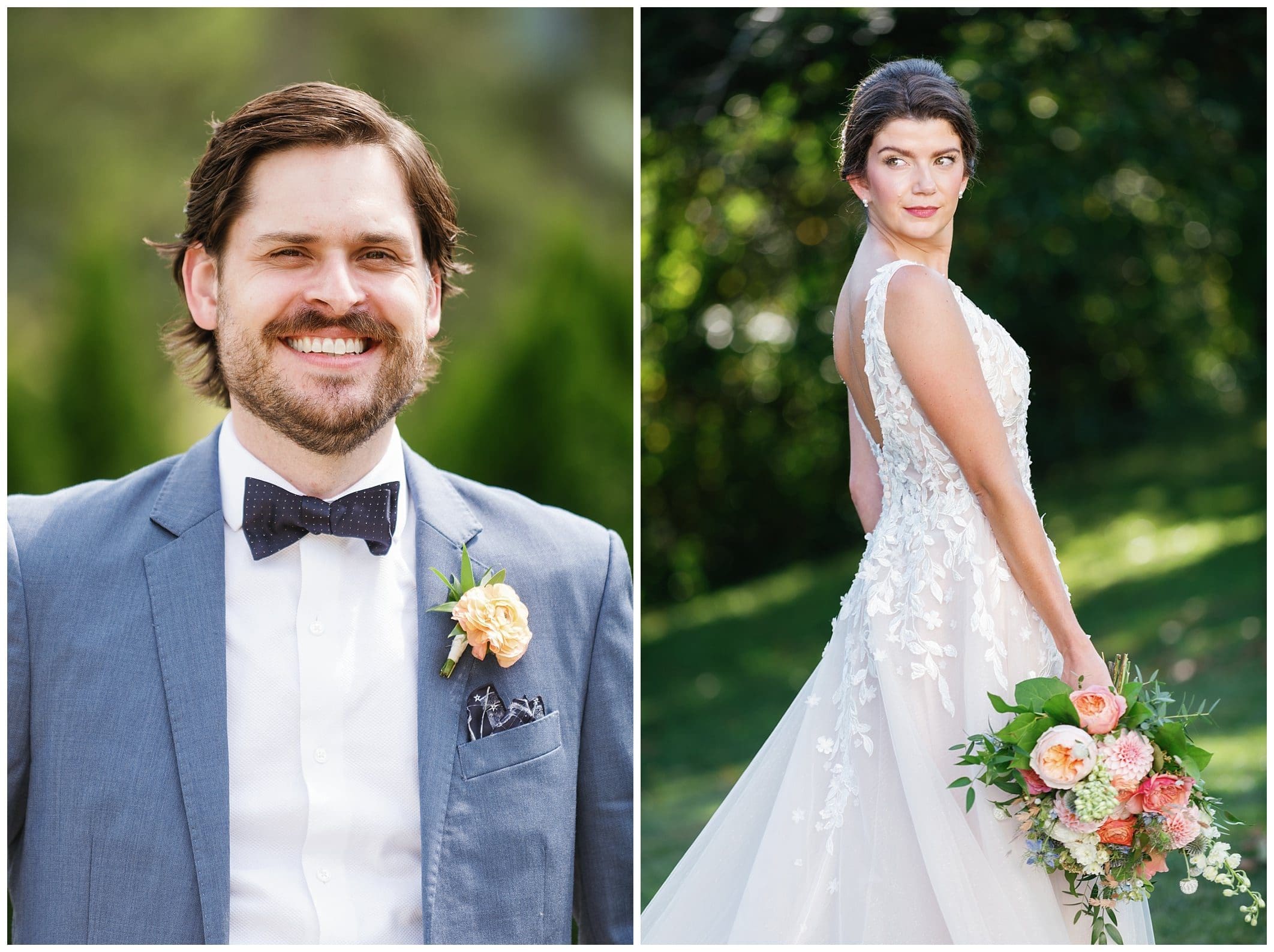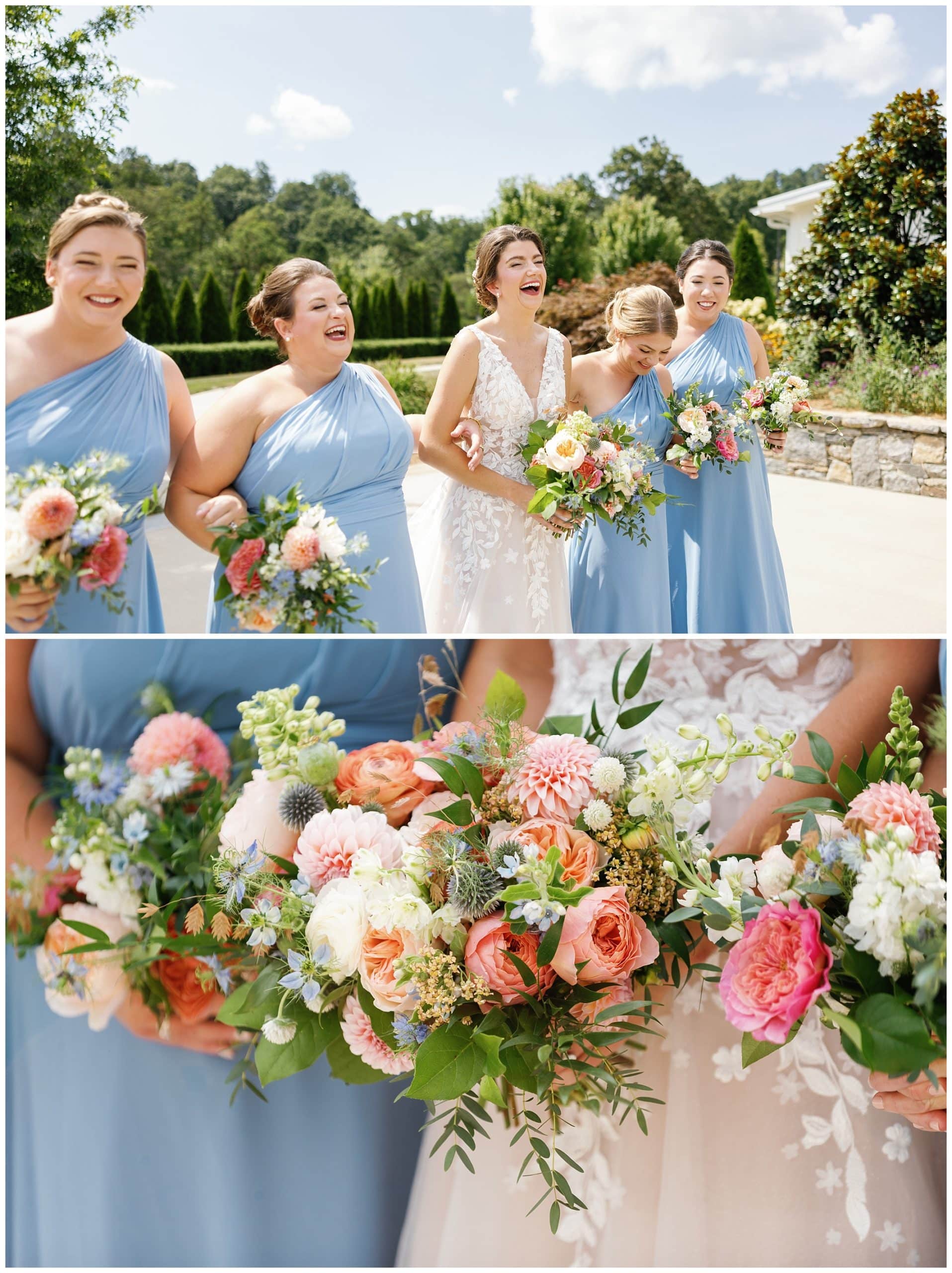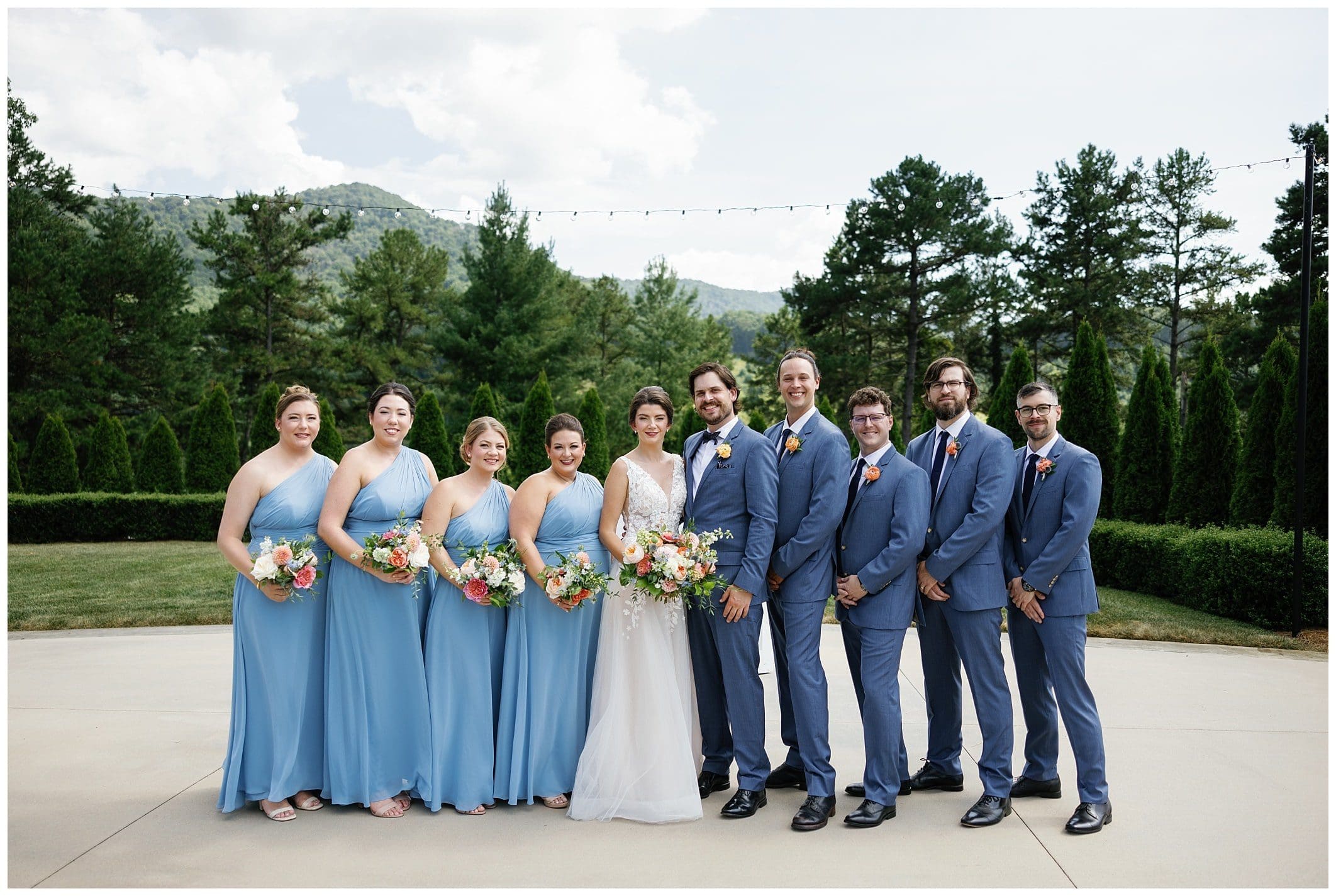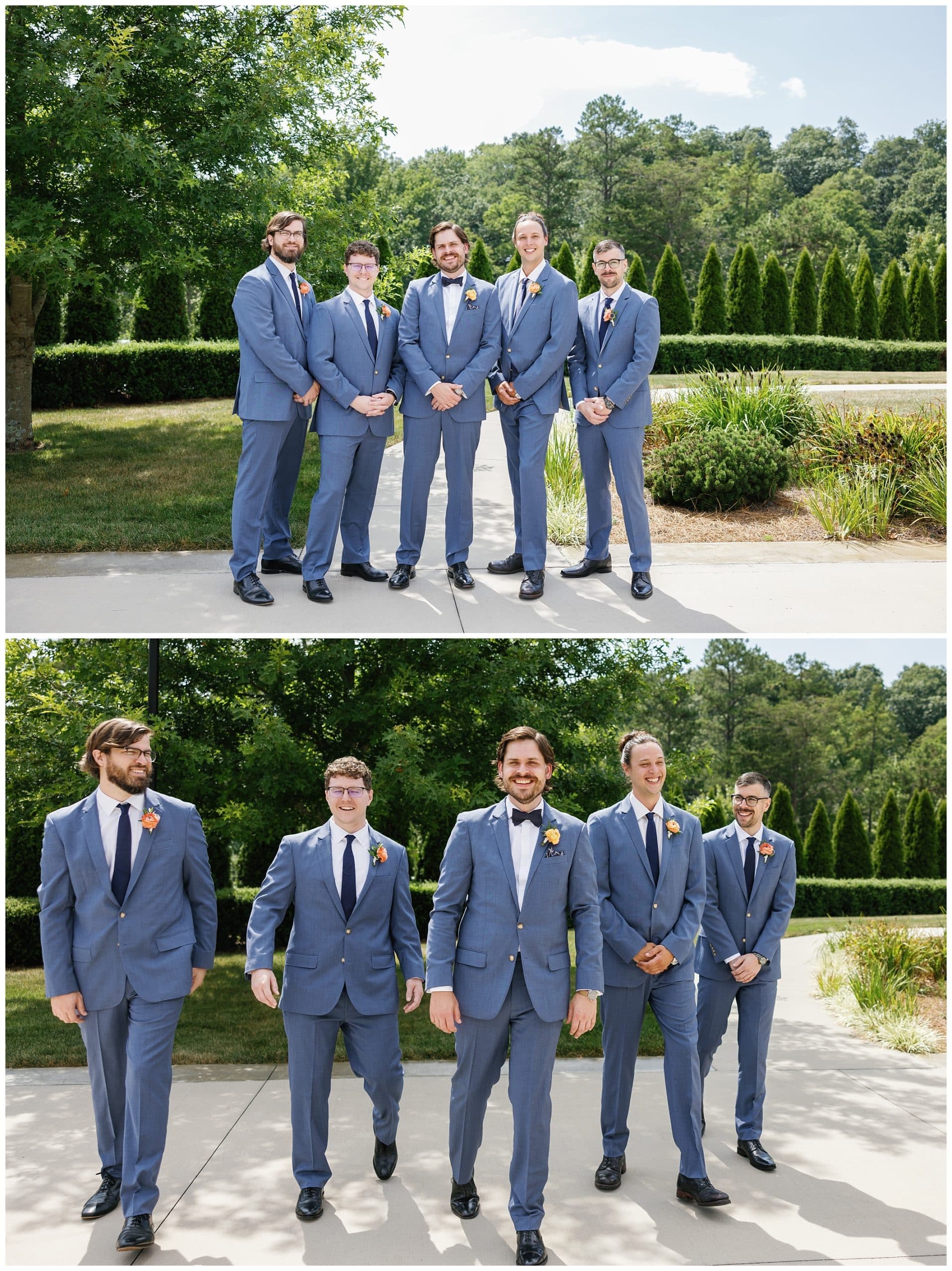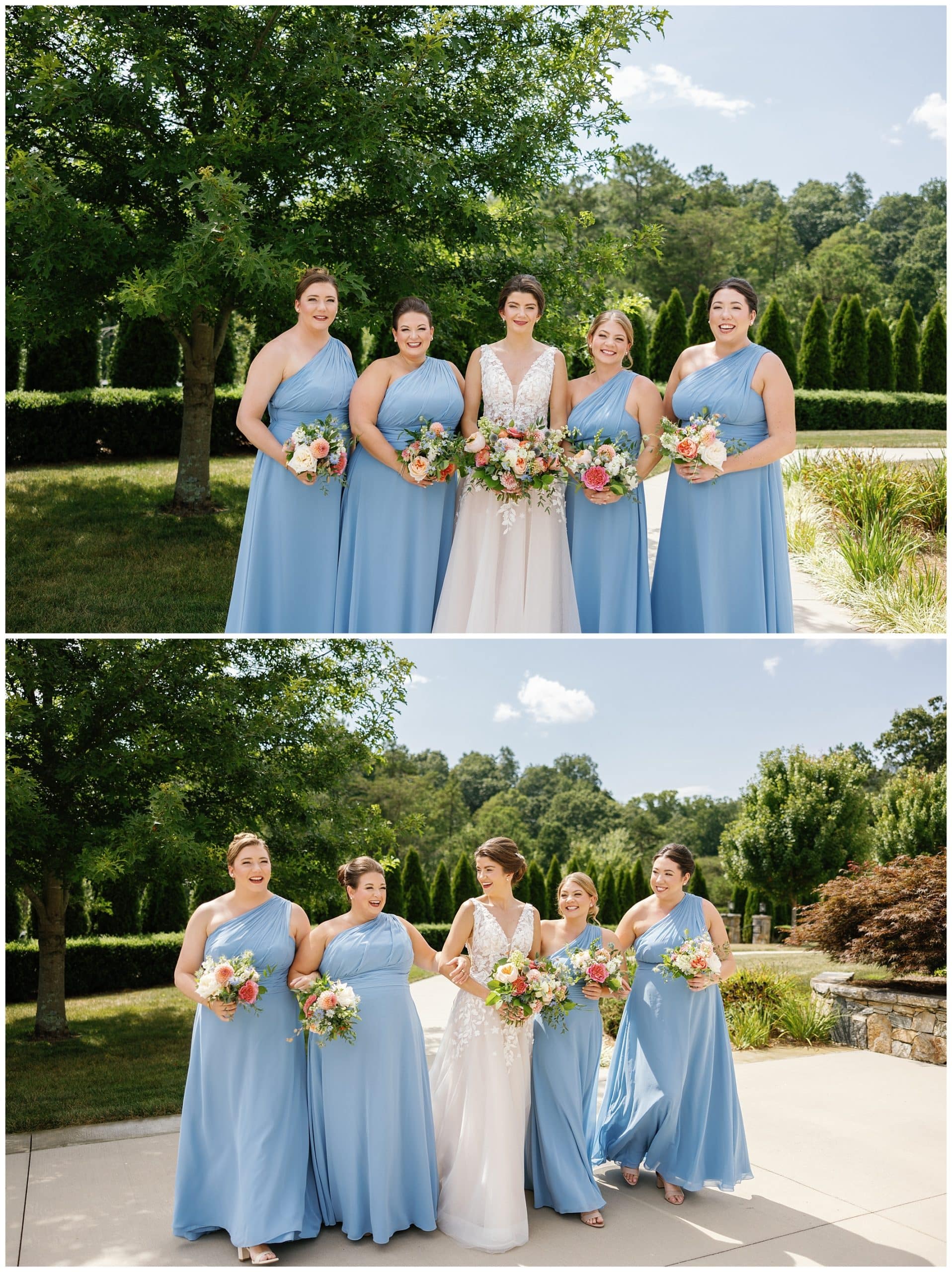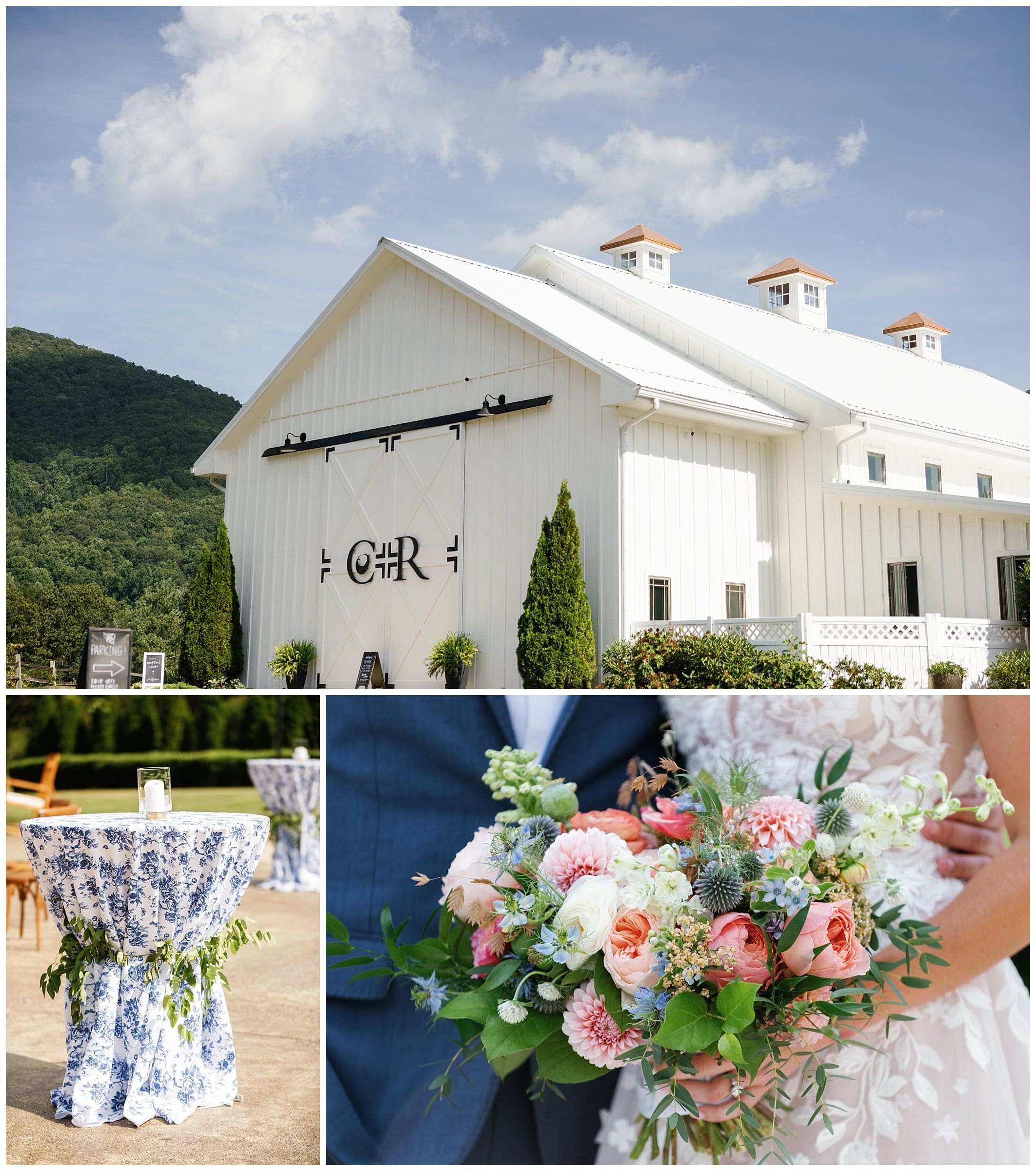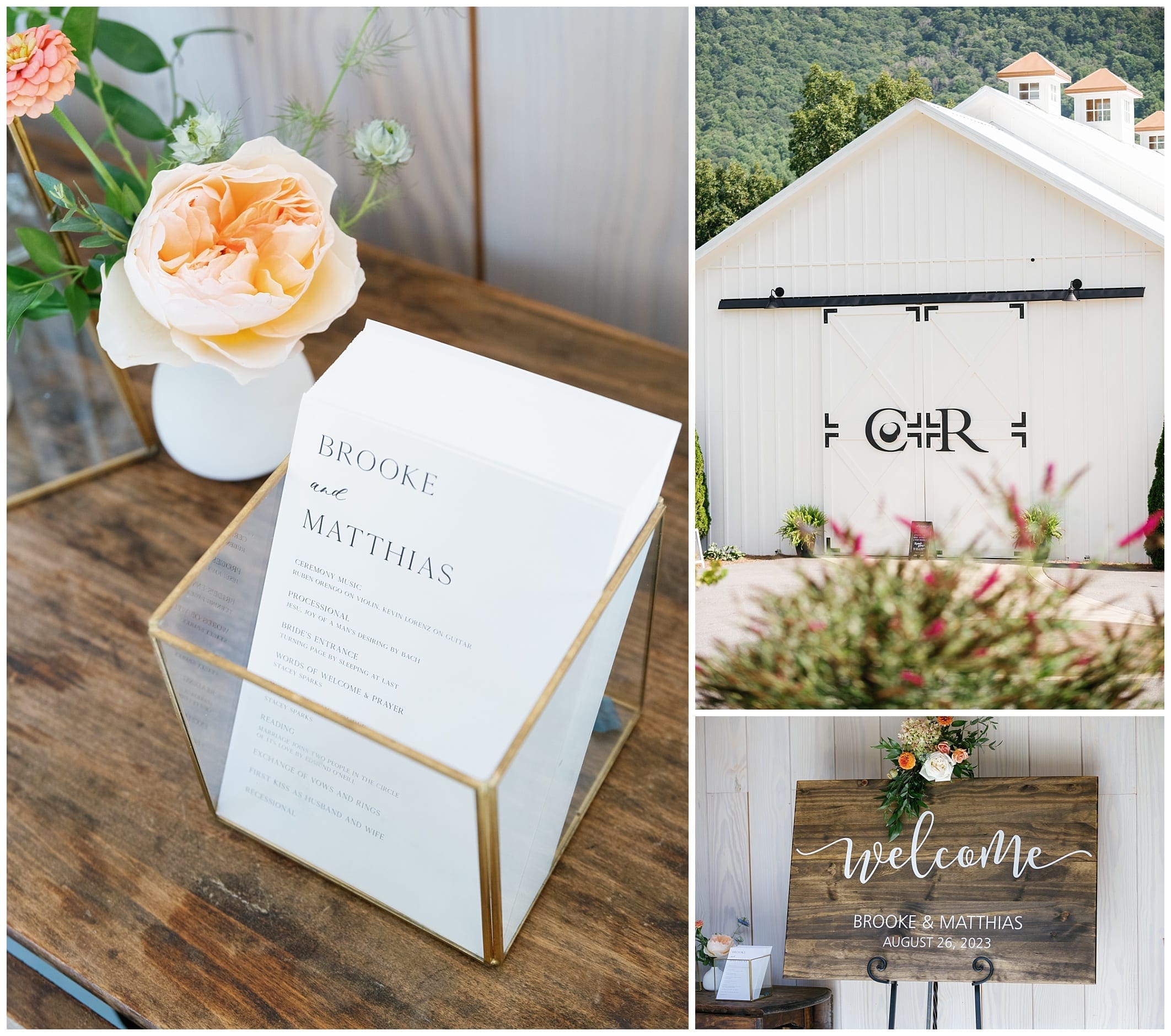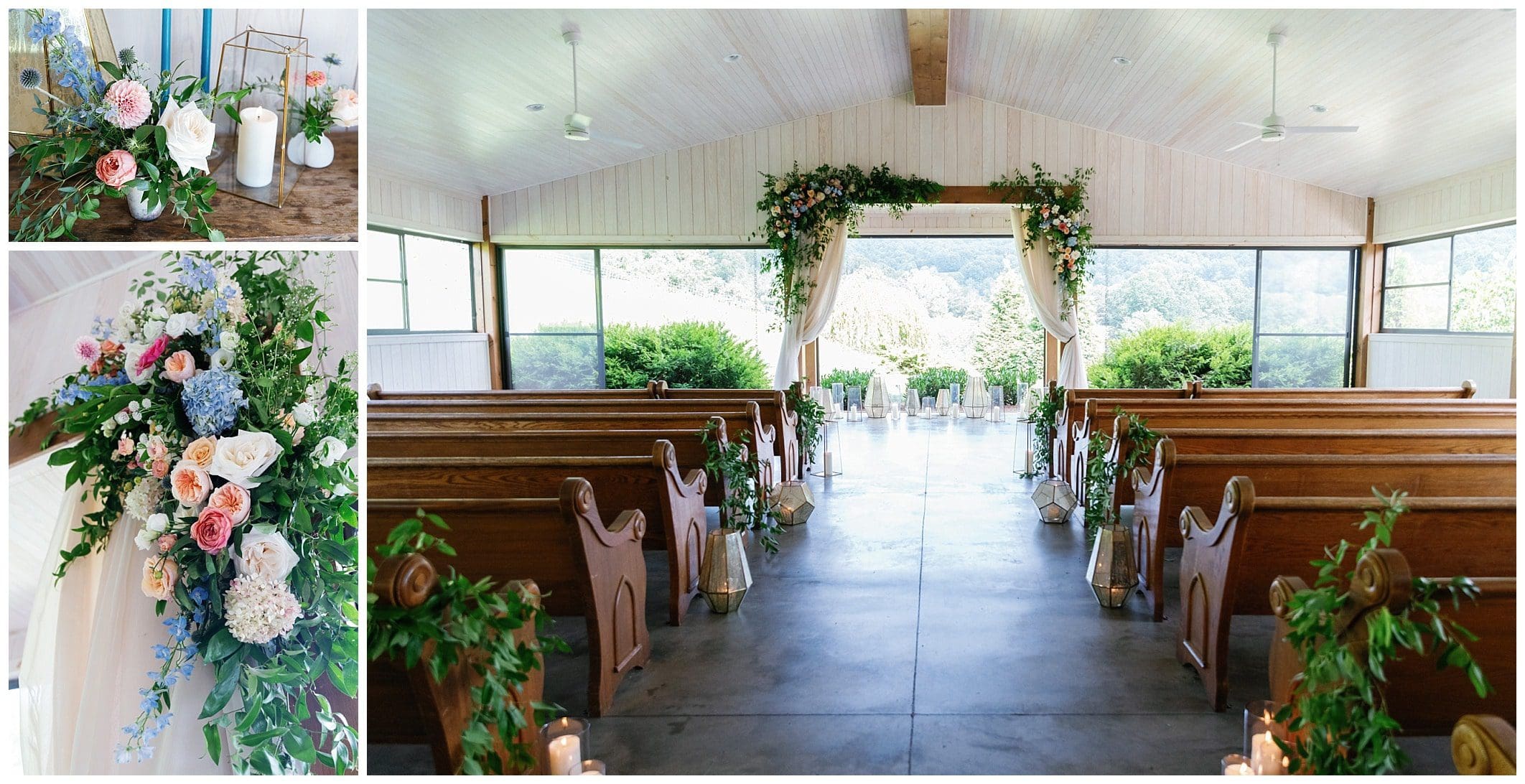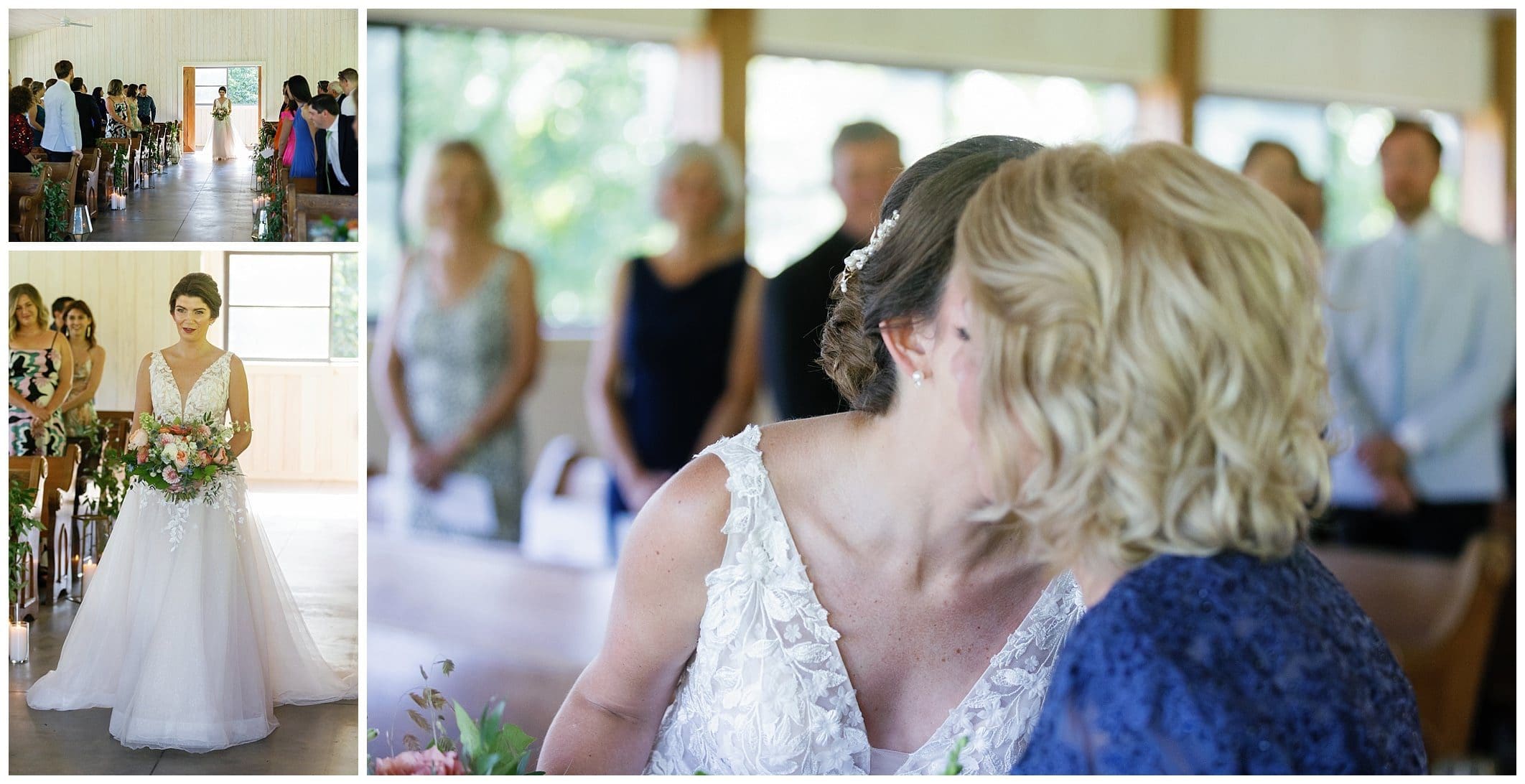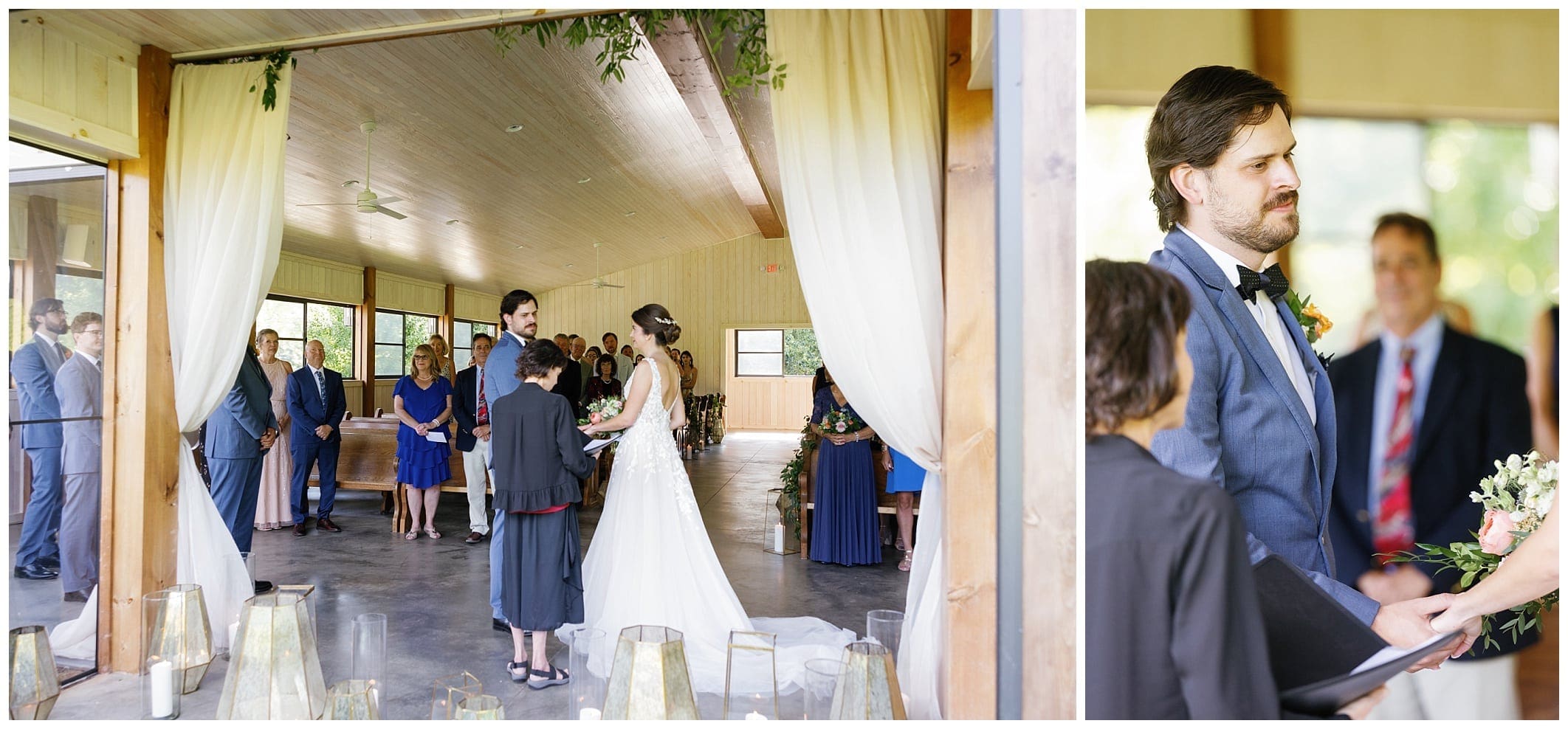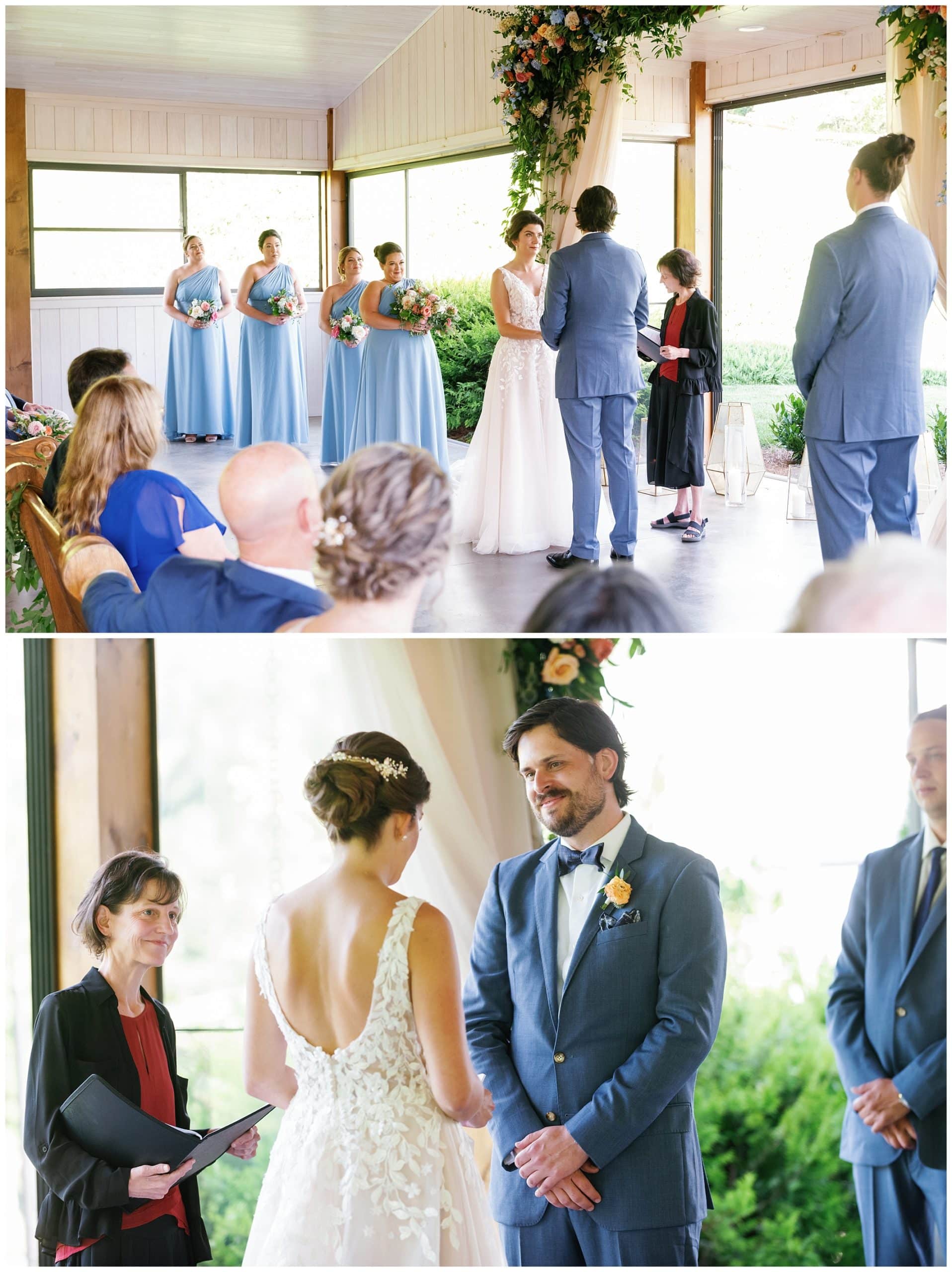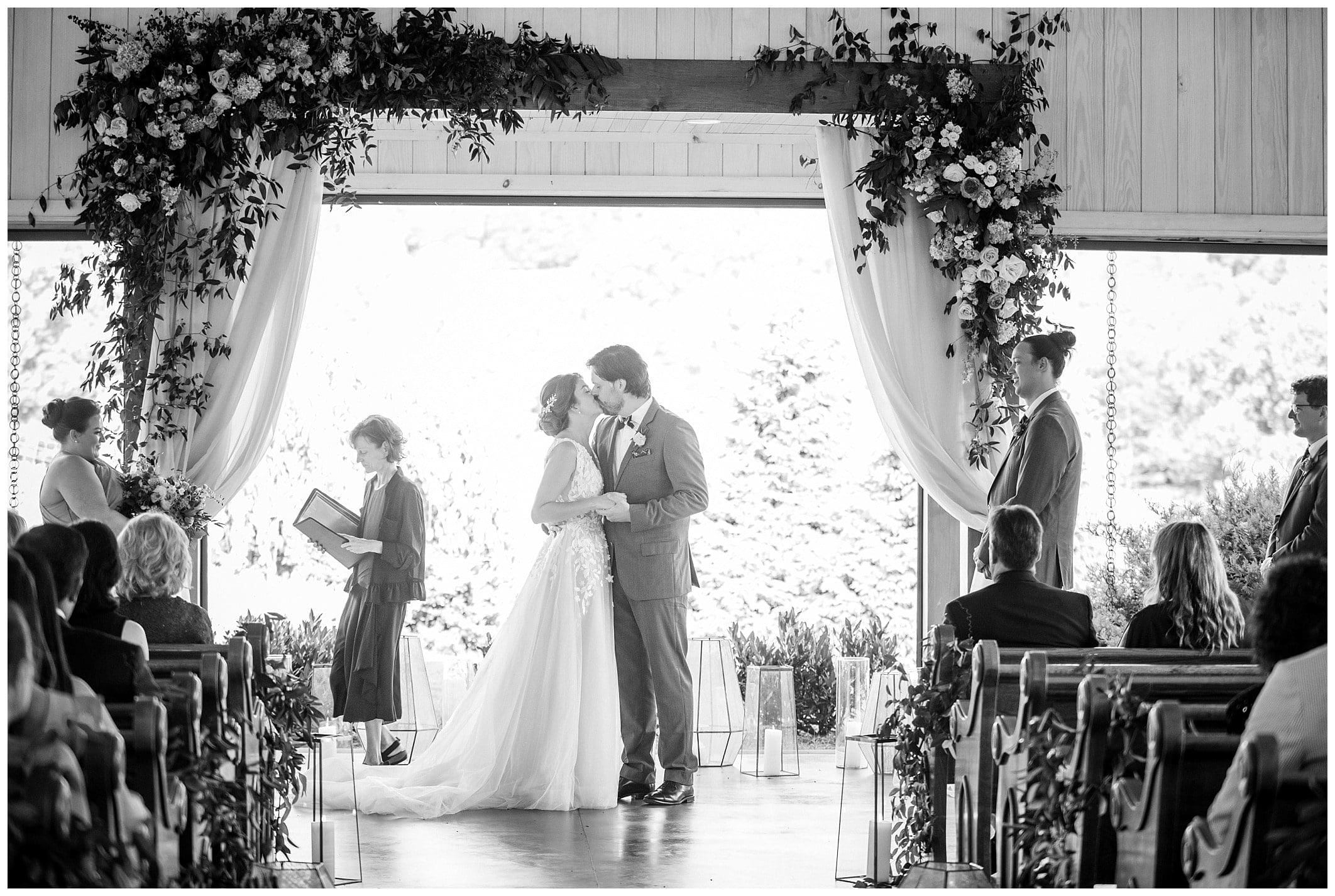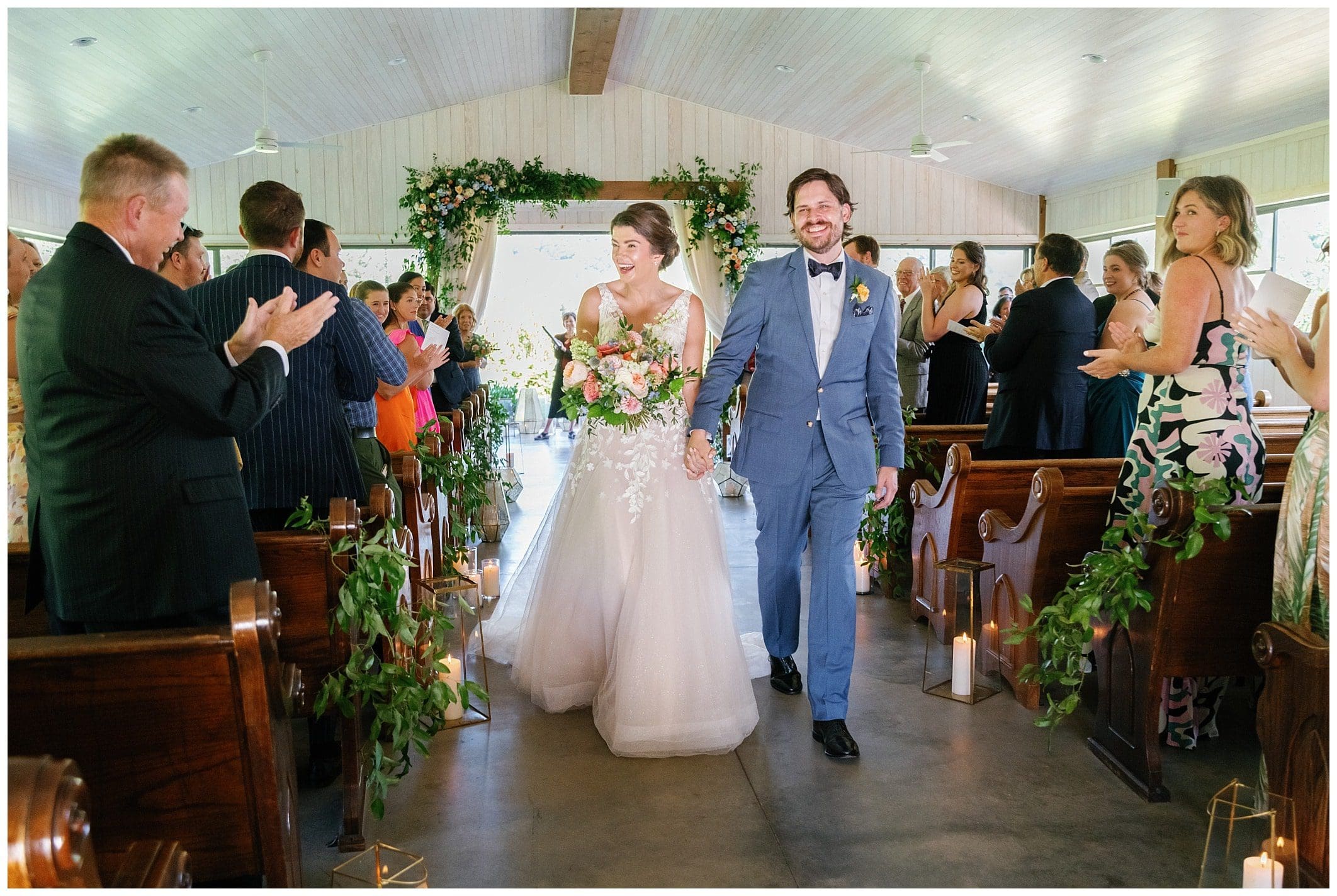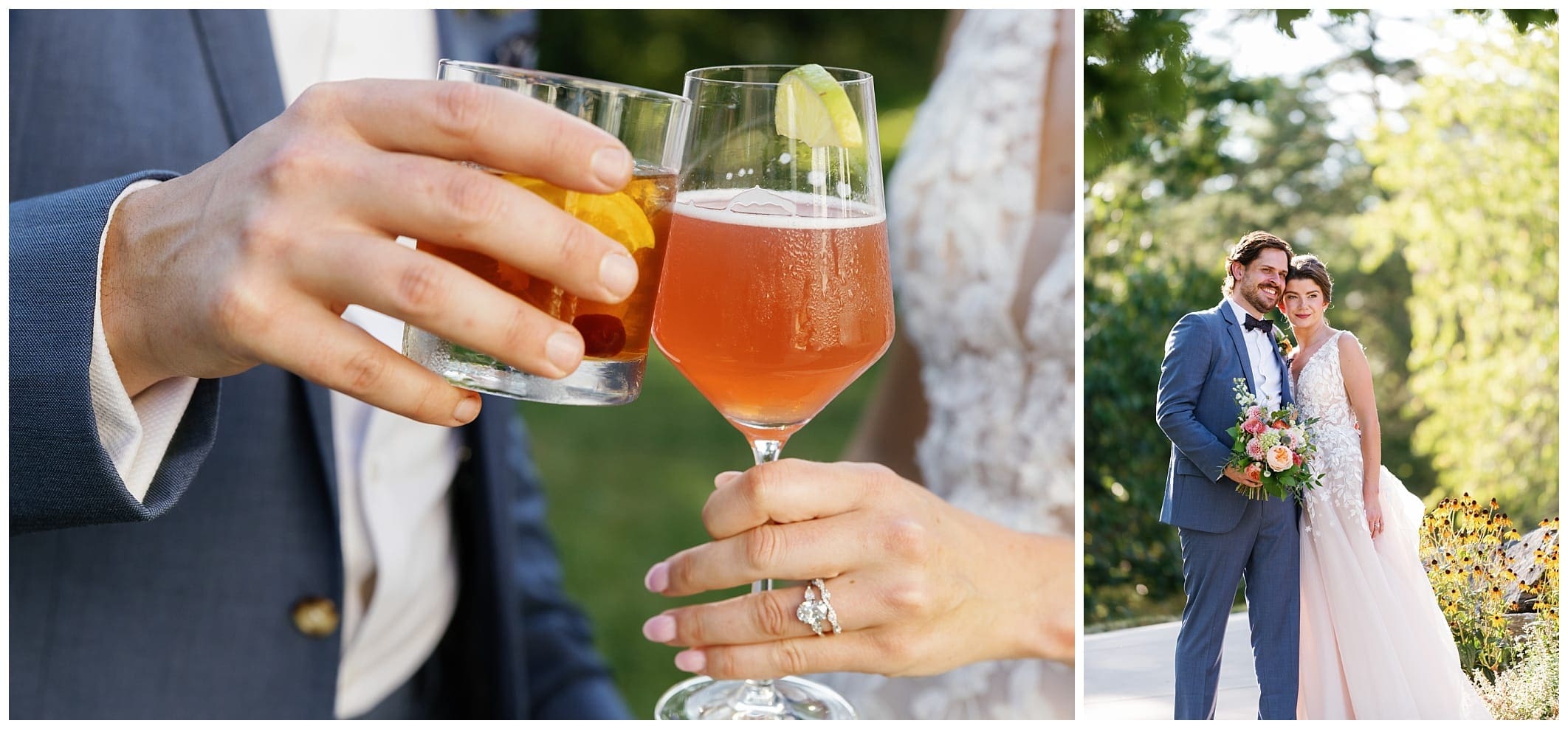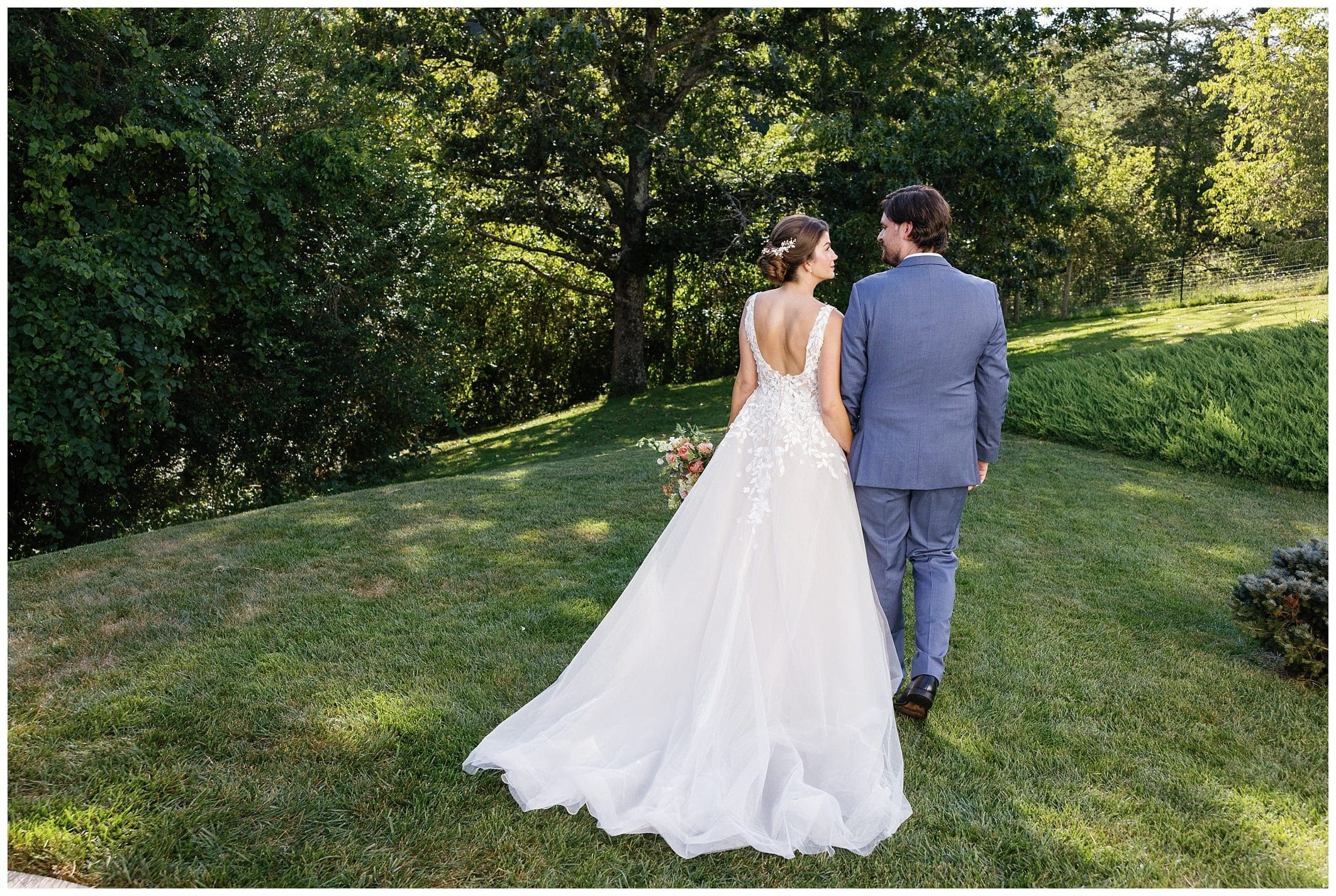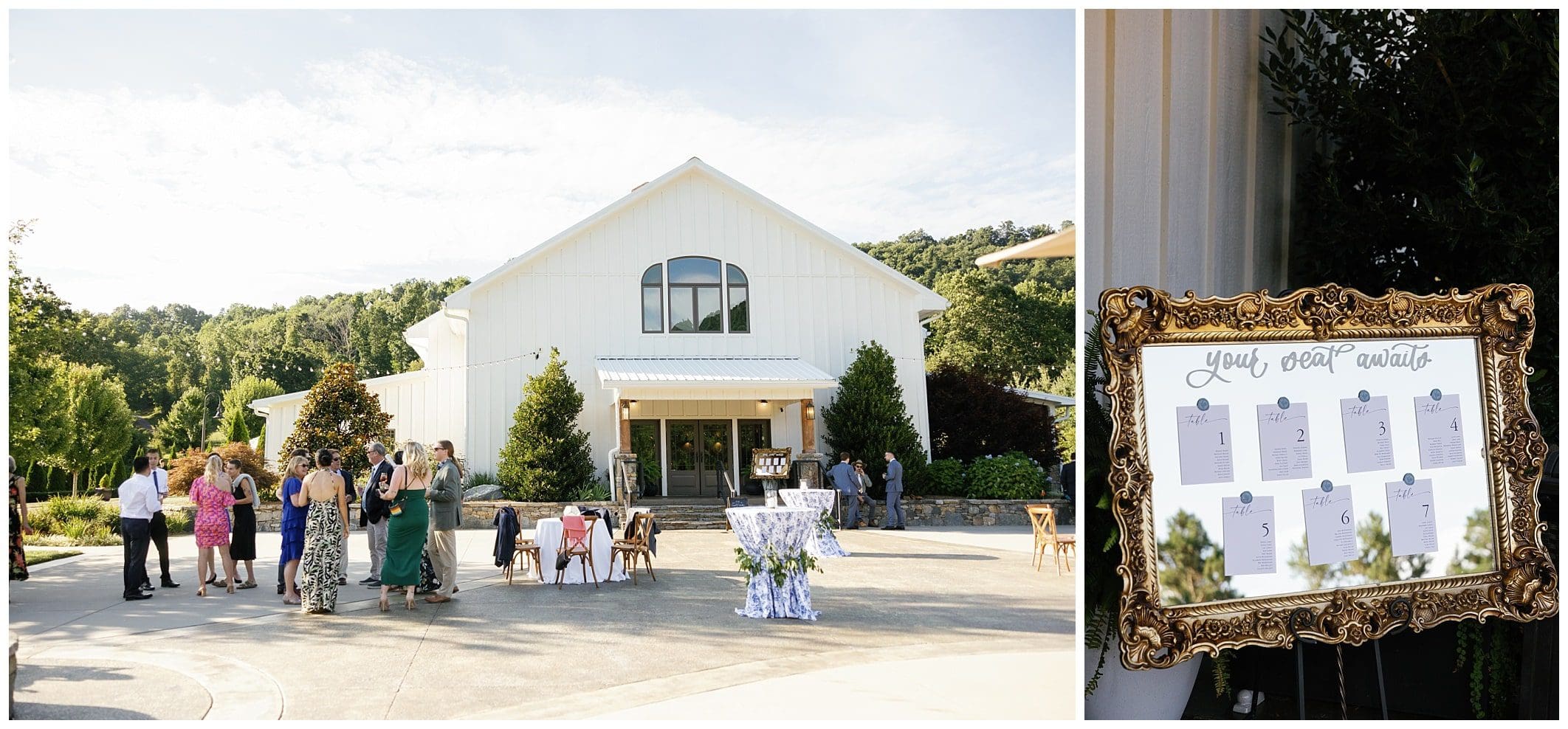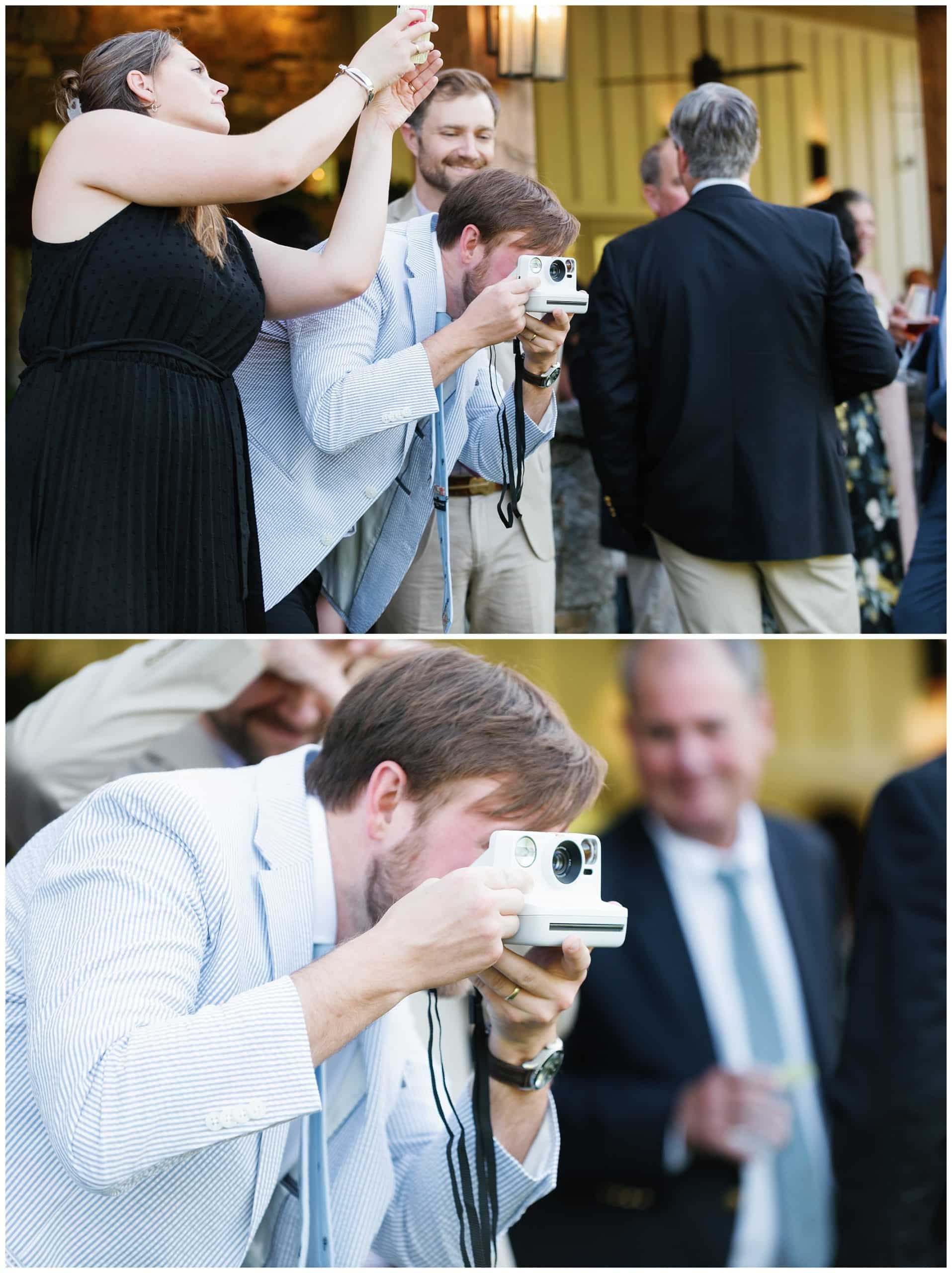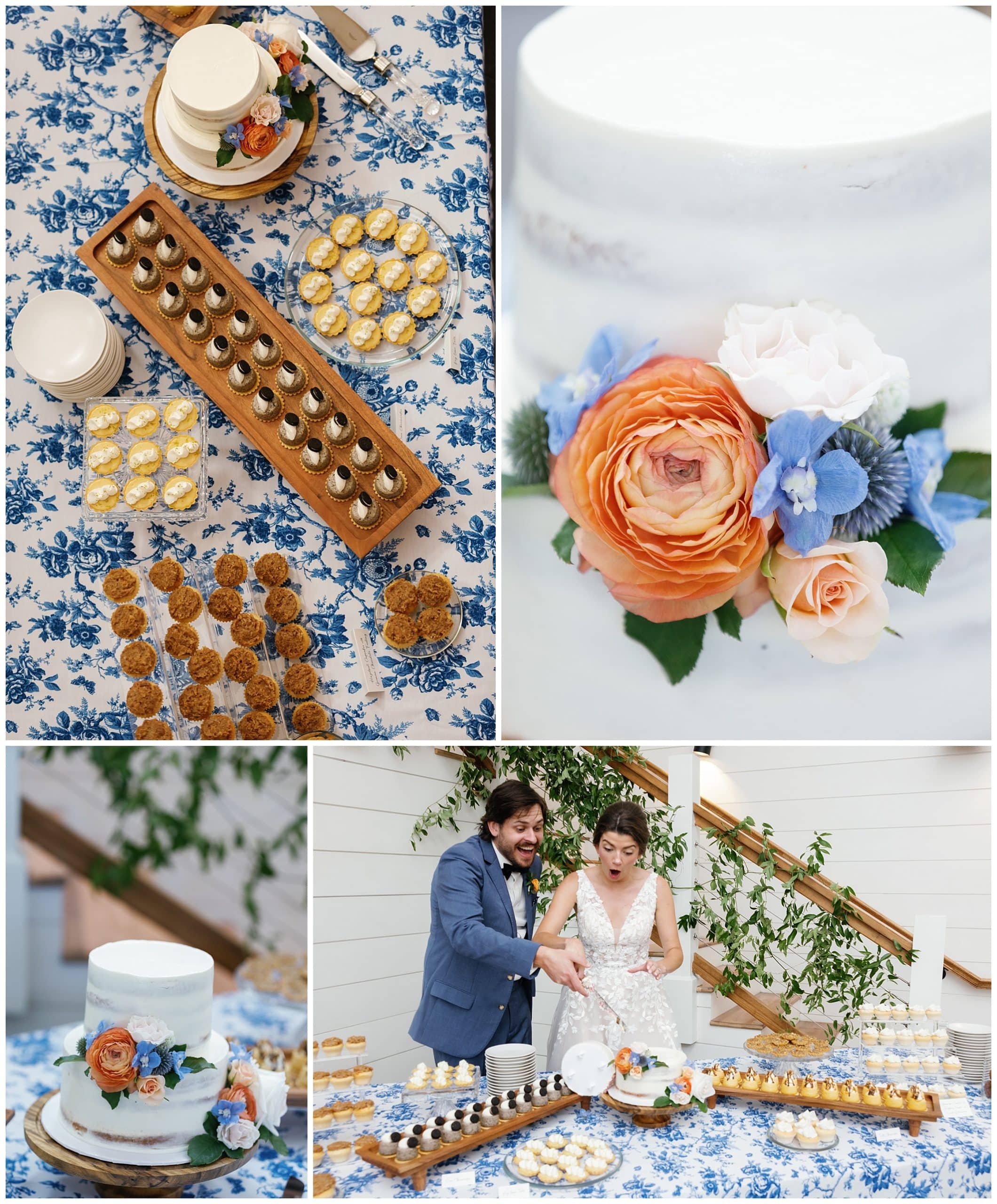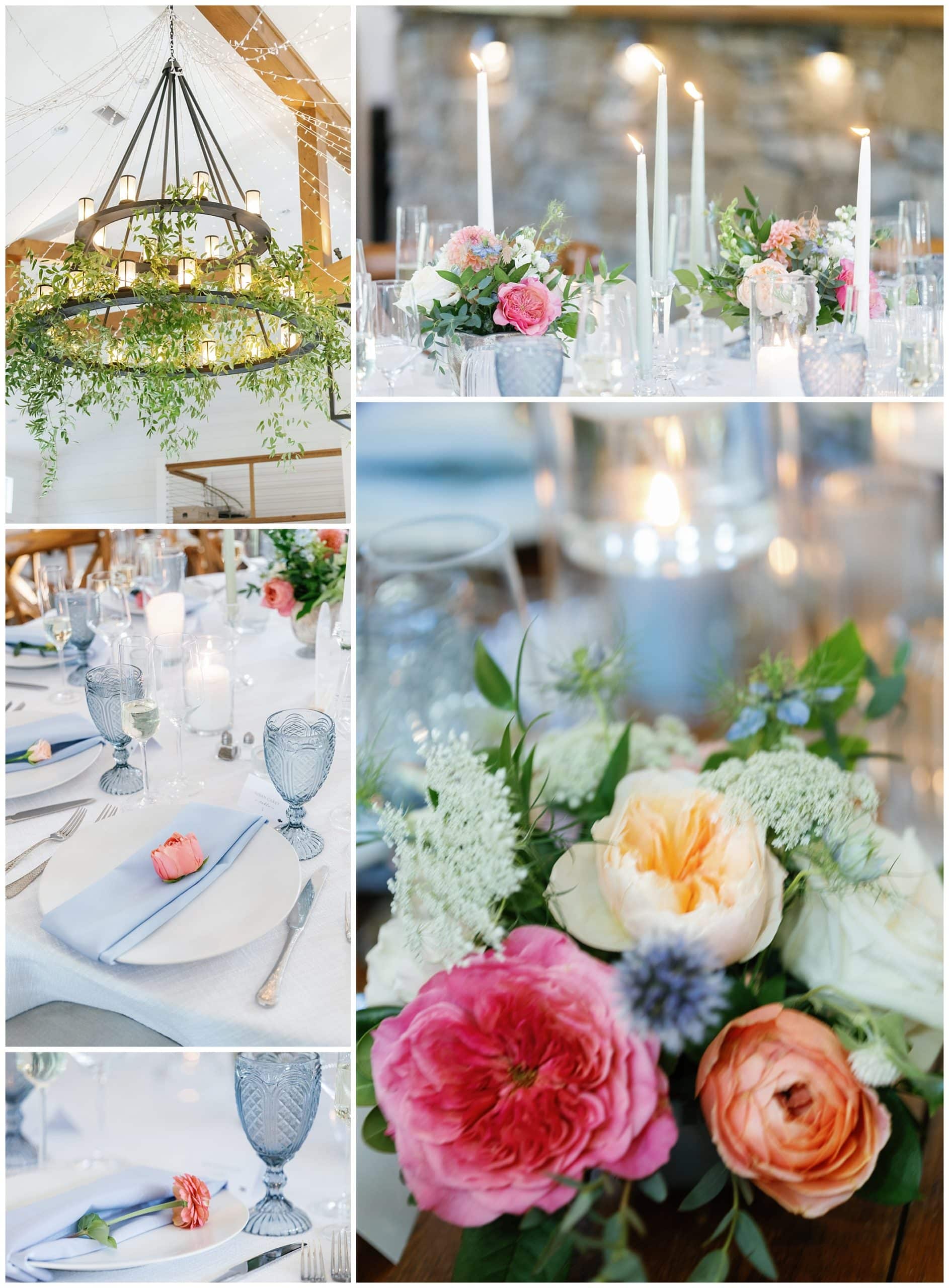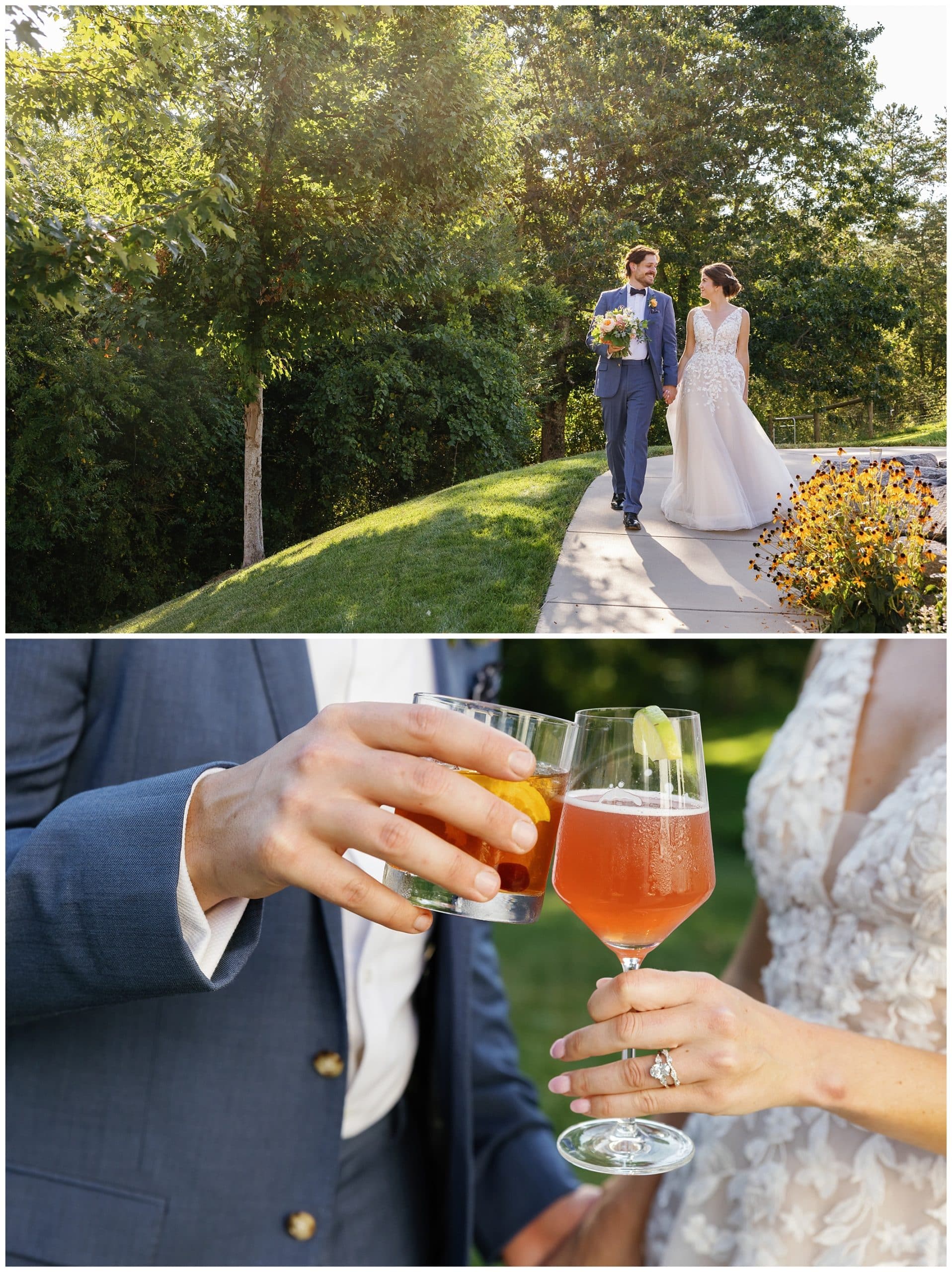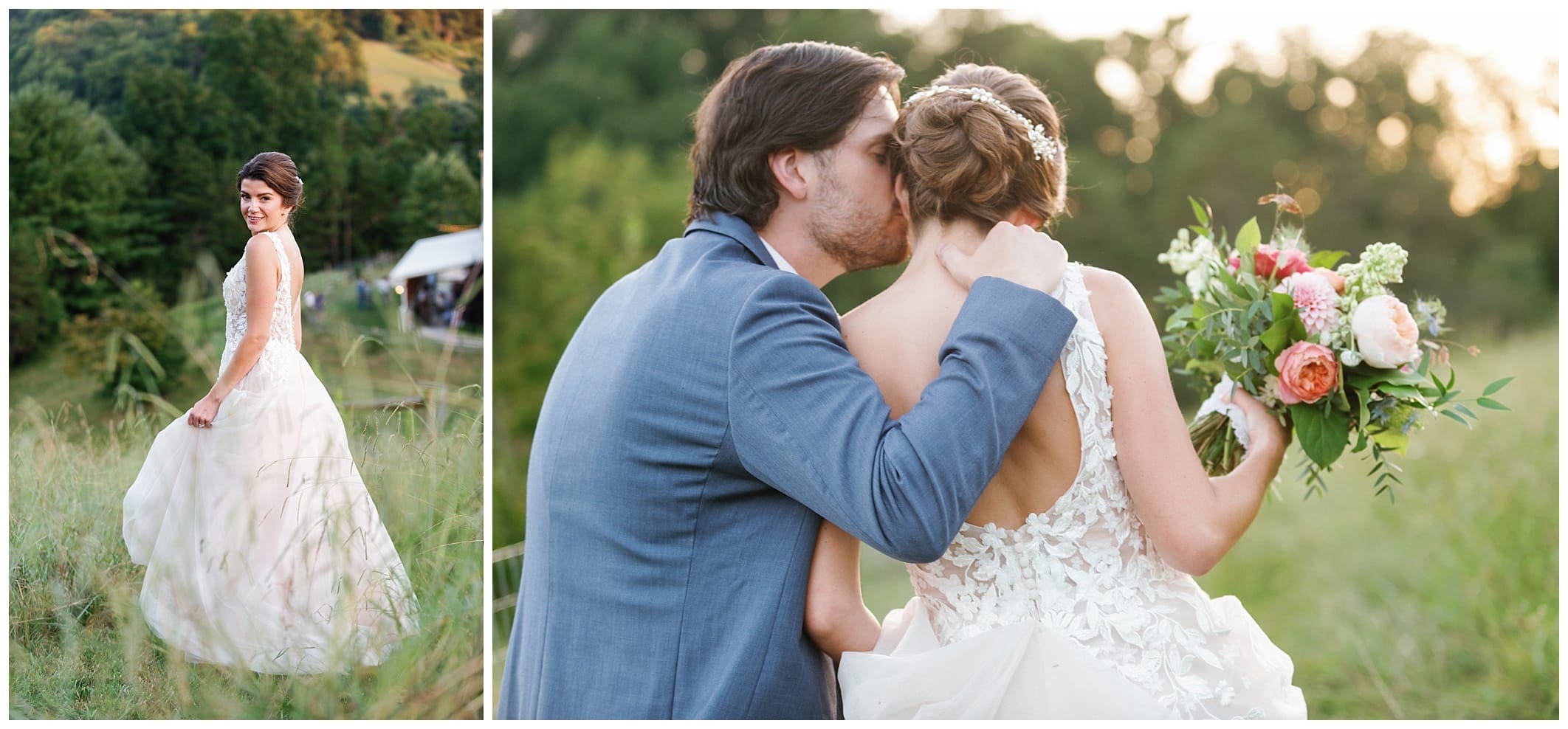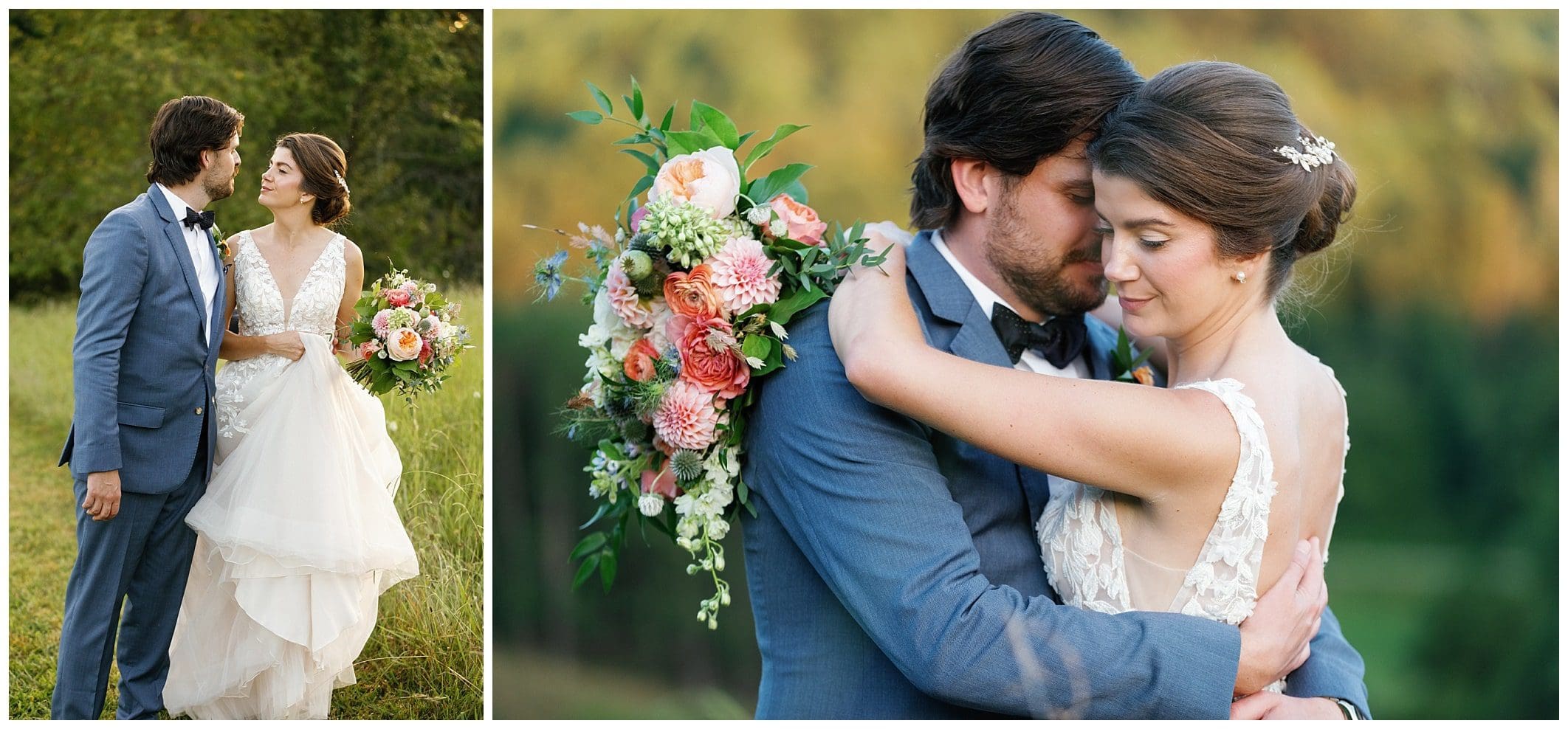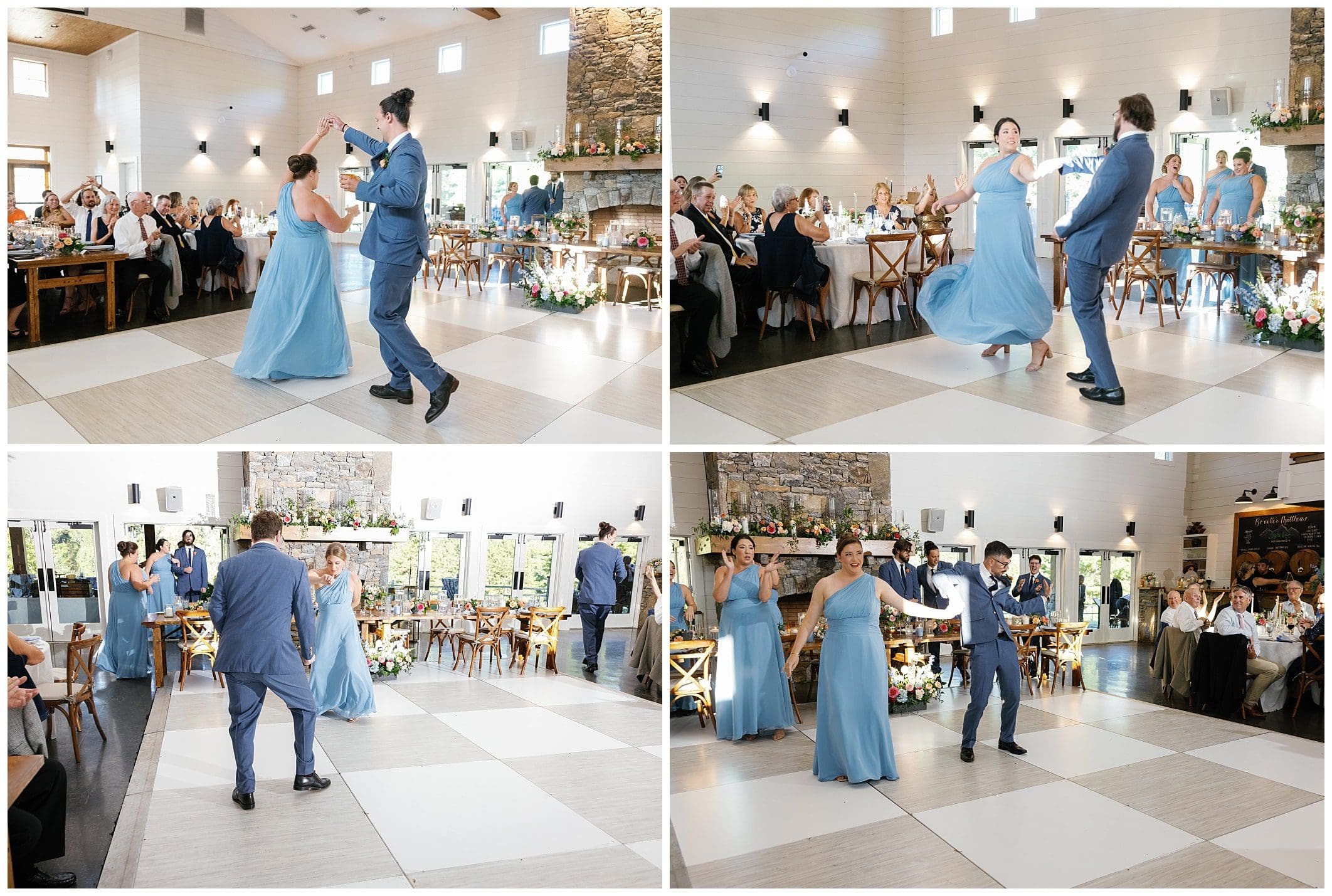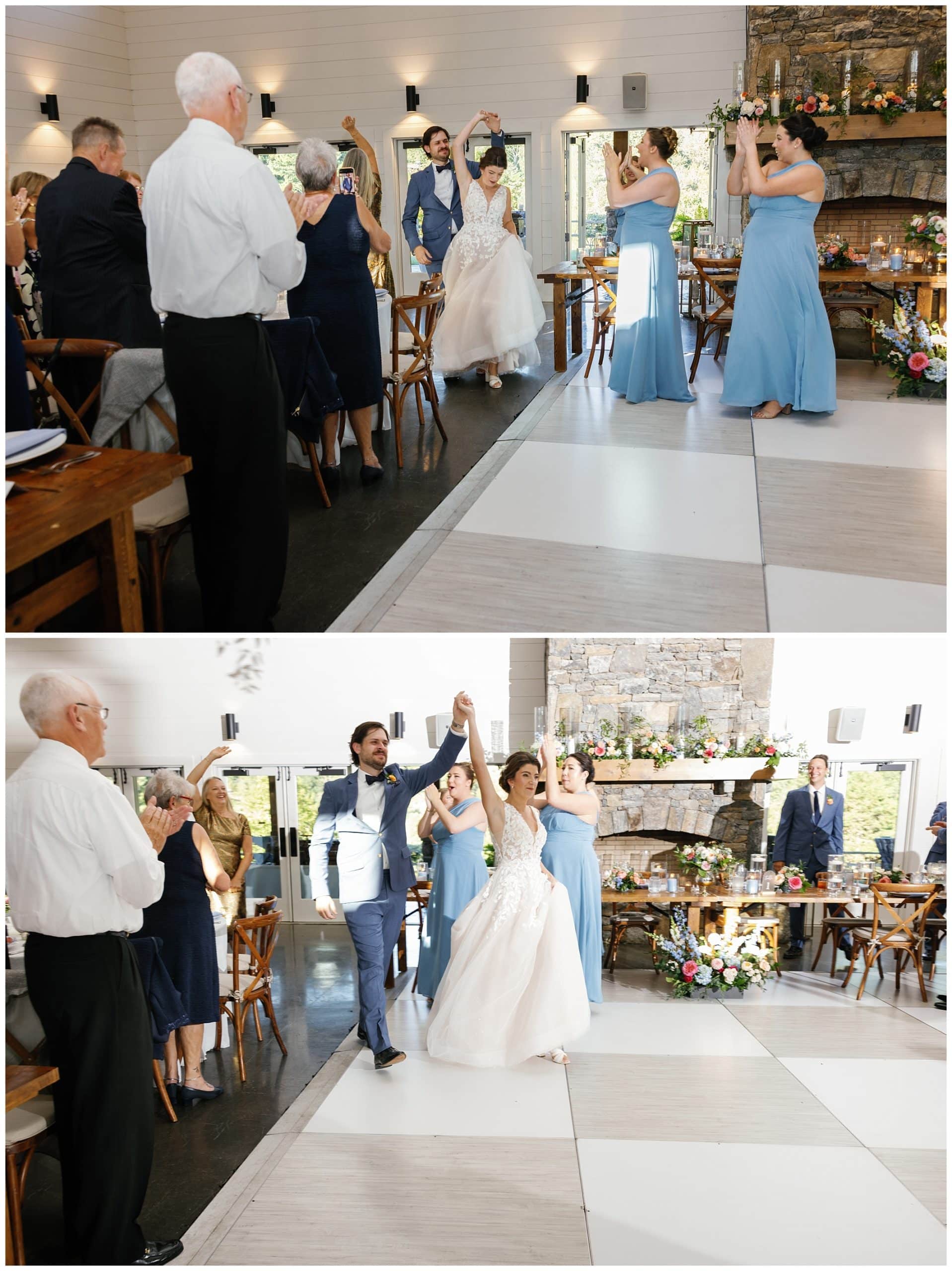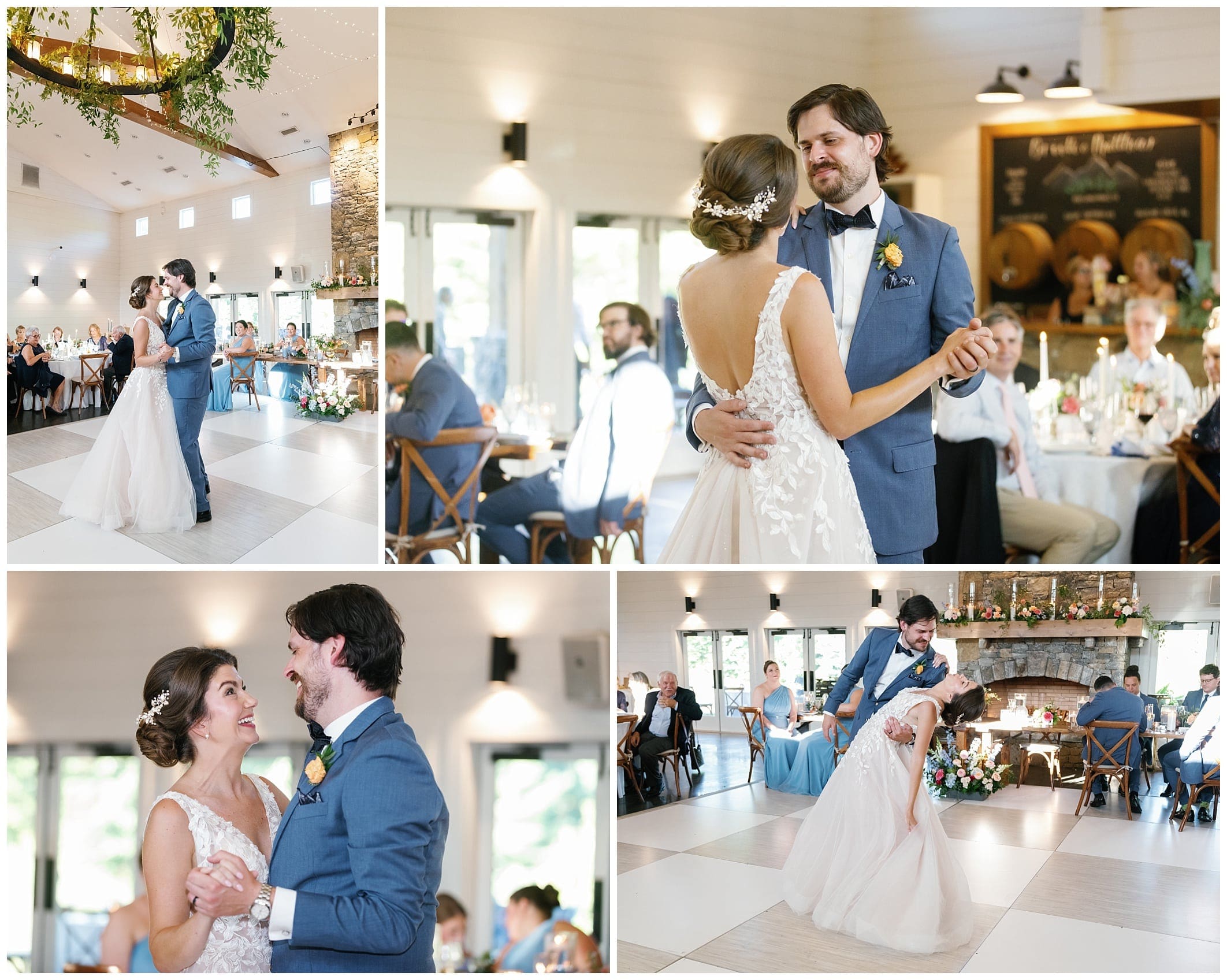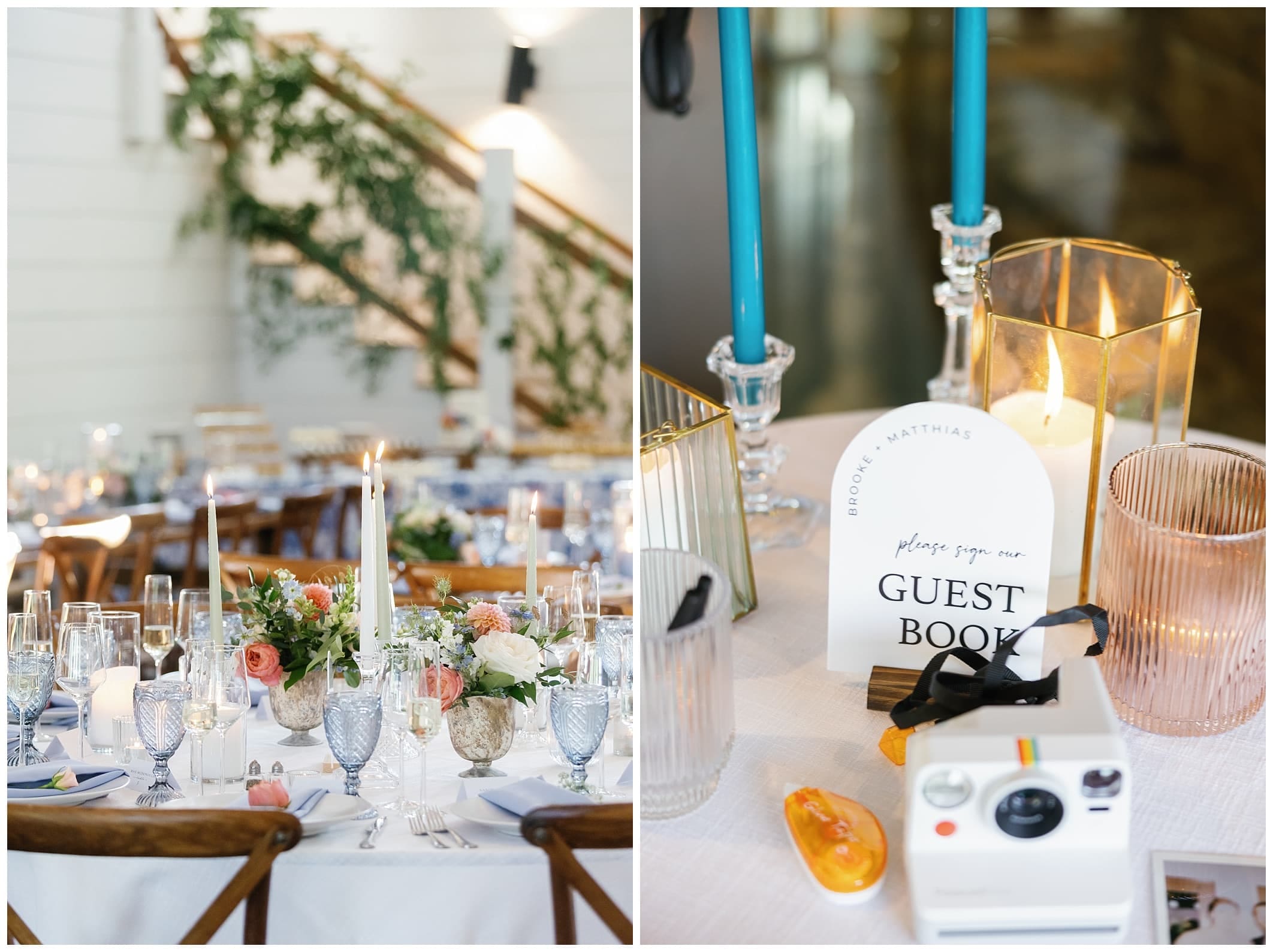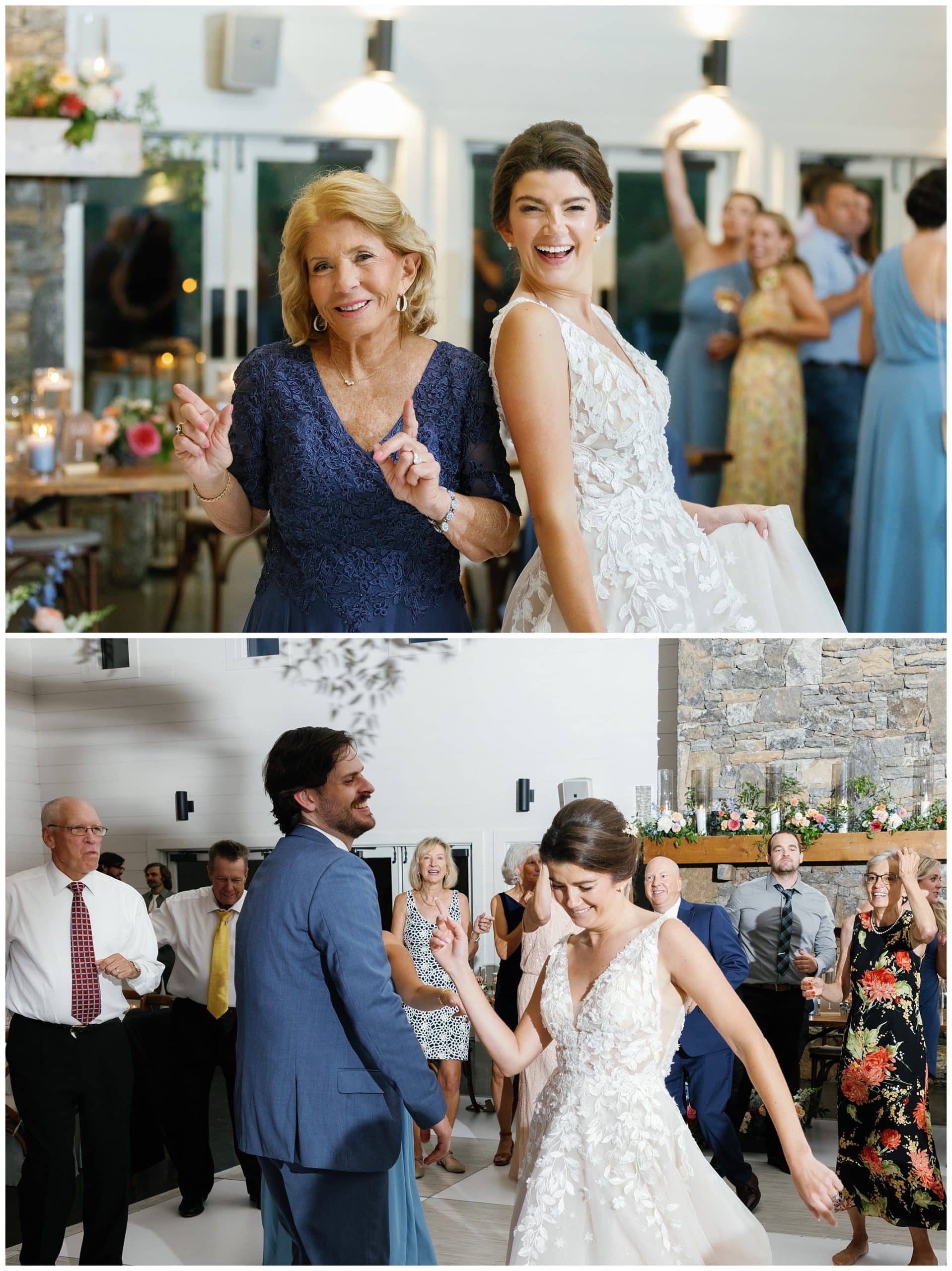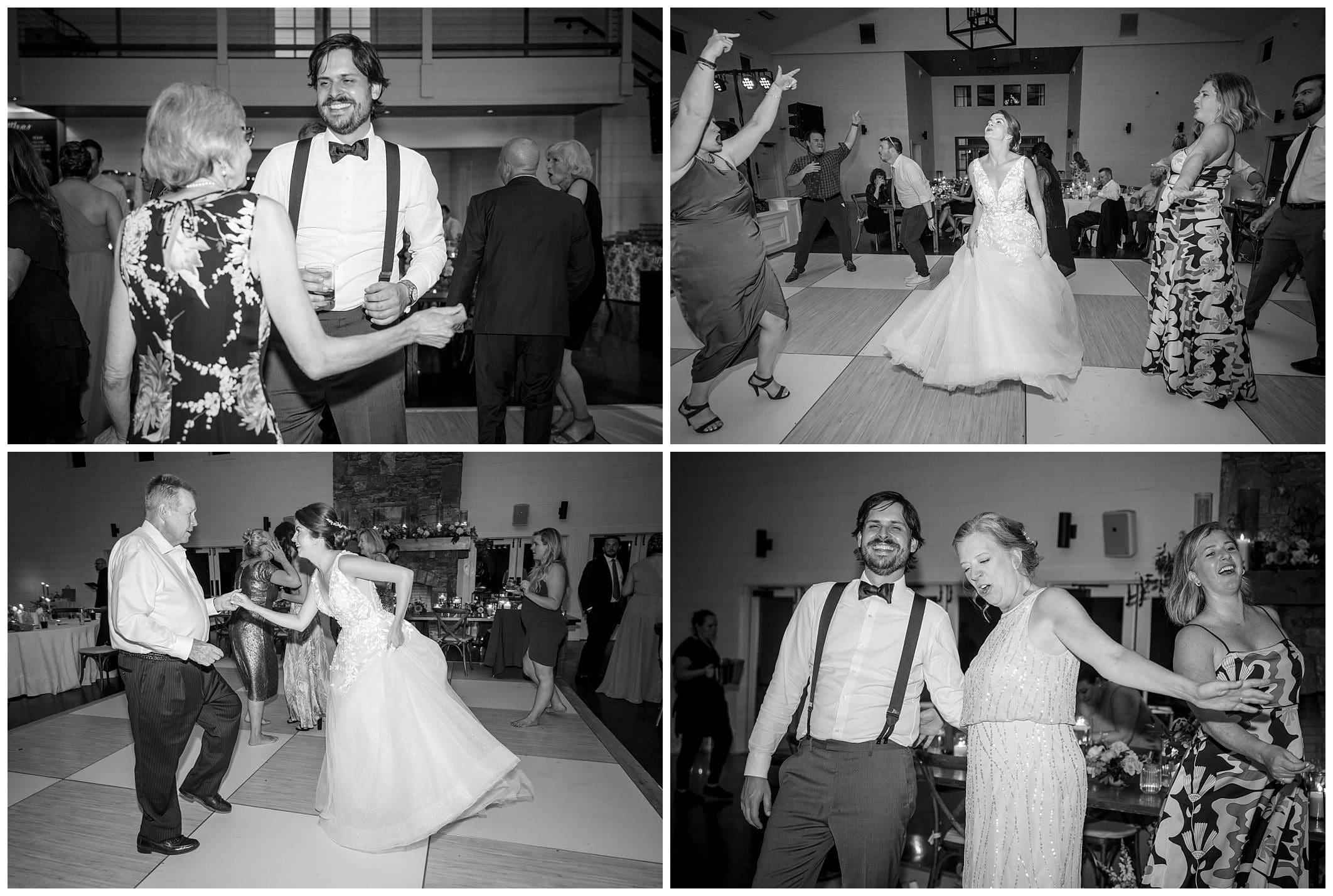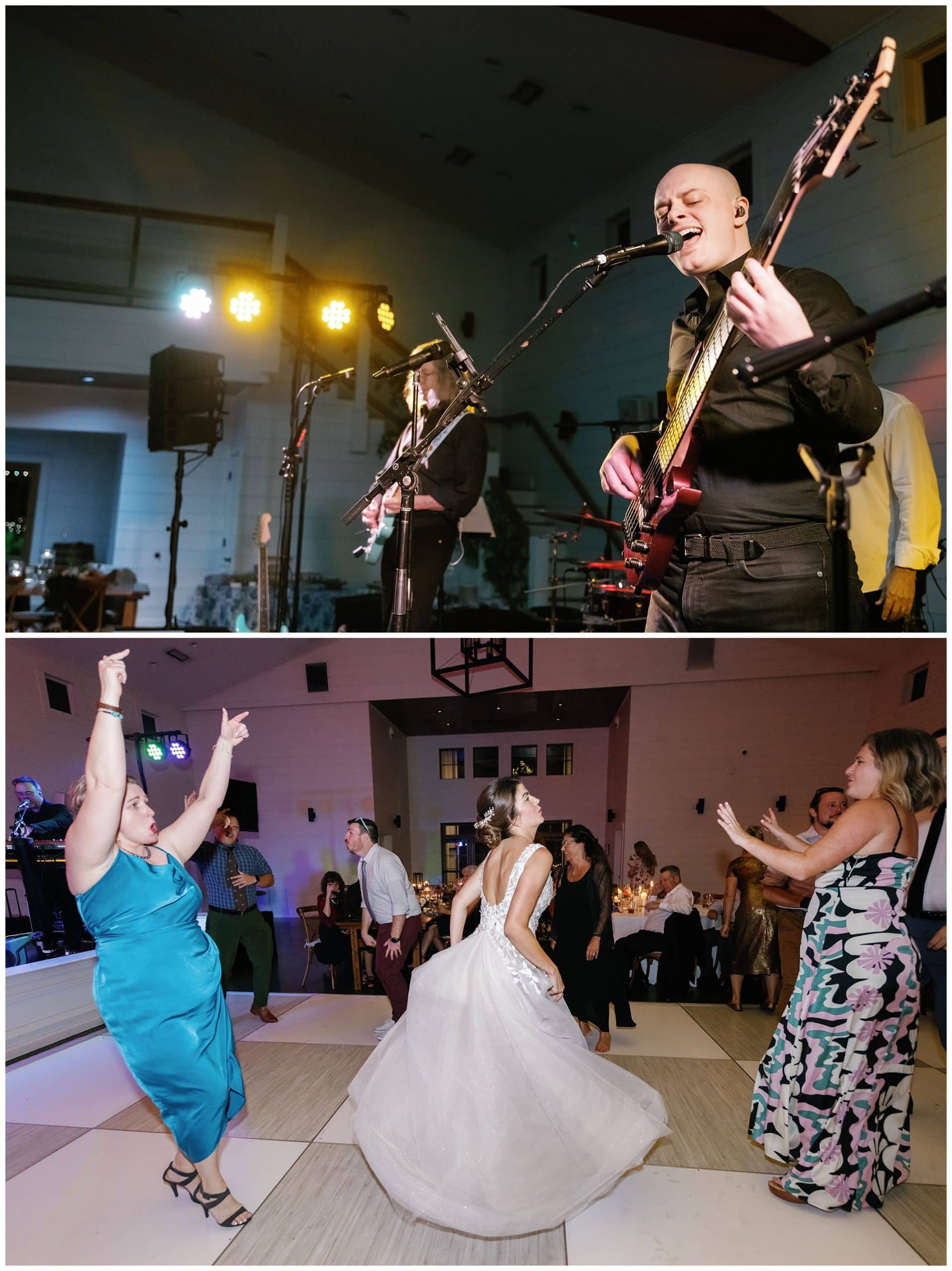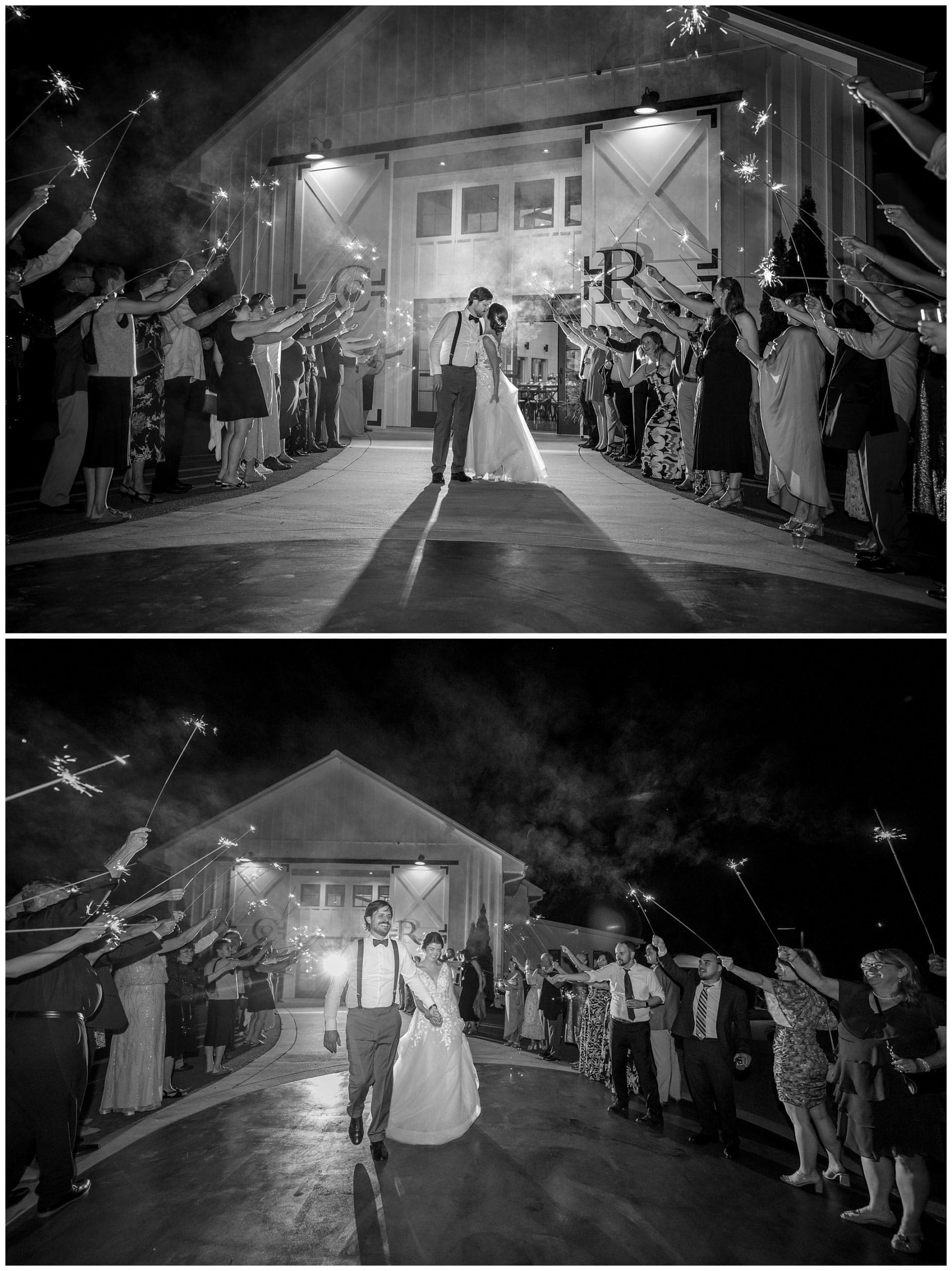 A Day to Remember
From start to finish, the day was filled with so much love and laughter; it was contagious! The couple's vibe was so awesome. If you've ever wondered what pure joy looks like, well, this wedding was it.
What's the Takeaway?
You might think the most memorable part of a wedding is the beautiful flowers and gorgeous scenery, but let me tell you, the most beautiful part is always the love and happiness shared. And was that ever the case here!
Have a love story to share or planning your big day? Drop a comment below! And, if you're looking for someone to capture those magic moments, send me a message and let's chat.